Goals Help John Killip Move for Myeloma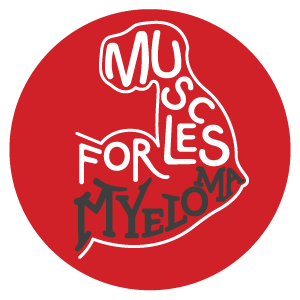 John Killip was diagnosed with multiple myeloma in 2007. Not only does he build Muscles for Myeloma by staying fit during and after treatment, he also brings programs and information closer to his fellow patients. His consistency in exercise and myeloma advocacy stems from his love of setting and achieving goals. John says that he's always been a learner. As a dentist and dental educator for many years, his myeloma diagnosis came as a complete surprise. In October of 2007 he had a kidney infection and severe pneumonia. His internist mentioned that they should check for multiple myeloma. Because he was on the full time faculty at the UMKC School of Dentistry, he had a friend help him look at his scan, so he knew about his myeloma even before he had his first visit with the oncologist. He underwent his first transplant on St. Patrick's Day in 2008. He set goals to get back to work as soon as possible and to get back on his bike. Sixty days later he was attending a national dentistry board meeting in Washington DC and 90 days later he rode his bike 18 miles into town and was back to work full time. He remained full time on the faculty until October of 2012 when he underwent his second autologous transplant. He was lucky in that he had almost bone damage at diagnosis, but he's dealt with significant peripheral neuropathy over the course of his care. John decided that myeloma would not stop him from living an interesting and meaningful life. When he retired, he was determined to become an expert at woodworking, so in 2013 he took a month-long furniture building course which taught him to build a wooden kayak, wooden fishing boat and many creative woodworking projects. When it comes to fitness, John sets his goals and then gets moving. During his treatment, he rode a stationary bike every day until he physically couldn't. During his second transplant, the facility had removed the bike, so he walked the halls on the unit. "As soon as I got home, I got on the bike," he said. Since his retirement, he shows up at the gym at 8 am 4 days per week for an hour of resistance training with free weights and weight machines and some walking (4-5 miles per day) and on the weekends, he fits in one ten mile-long bike ride.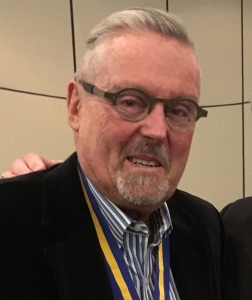 Once retired, John's focus shifted to helping other myeloma patients on their journey. He was one of the first patients to become a member of Sanofi's Multiple Myeloma Journey Partner program. As part of this program, he travels the country educating and motivate his fellow myeloma friends to take control of their disease and live an empowered life. John has since trained another 10 people and serves on a patient panel to develop the program. The Sanofi Mulitple Myeloma Journey Partner Program is available to any patient group (more than 10). John and other patients come to patient meetings to share relevant information about diagnosis, the latest in treatment recommendations, how to navigate stem cell transplant and talks about recovery and other patient concerns. As a dental professional, John has addressed many patient support groups and his dental professional peers about osteonecrosis of the jaw, a side effect of some of the bone strengtheners. John has helped with governmental advocacy, helping get a bill called the Cancer Treatment Fairness Act passed in 2014 that supported oral anticancer medication. John says it is so important to him to give back to his peers because, "The diagnosis and journey that multiple myeloma patients face is filled with overpowering new medical providers and information, which can certainly make one somewhat fearful. Being able to share 'the story' is reassuring and uplifting to new patients. This is the strength of the MMJP program." John adds, "It is crucial that these conversations begin as soon following the initial diagnosis appointment as possible. By providing knowledge, personal experience and support the patient is strengthened and given the insight that hope for the future is a reality." In addition to the Sanofi Multiple Myeloma Journey Parter Program, John does phone mentoring for six myeloma patients, he has written the Myeloma Survival School Guidebook, serves on the KU Cancer Center (BMT) Patient Advisory Committee and helps coordinate patient support group meetings. Thank you, John, for showing us all how to live well with myeloma. Your great example to keep moving and living inspires us to give more and become more. To learn more about the Sanofi Multiple Myeloma Journey Partners Program or have the Journey Partners come to your area, click here.
Muscles for Myeloma Sponsors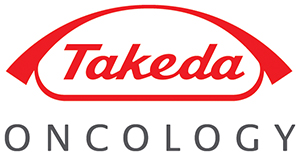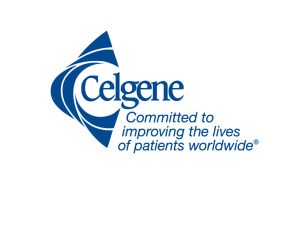 ;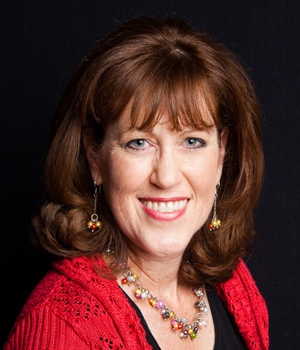 about the author
Jennifer Ahlstrom
Myeloma survivor, patient advocate, wife, mom of 6. Believer that patients can help accelerate a cure by weighing in and participating in clinical research. Founder of HealthTree Foundation (formerly Myeloma Crowd).
More on Life With Myeloma
Thanks to our HealthTree Community for Multiple Myeloma Sponsors: