Alesia Wiggs Shares Her Experience Finding, Using and Becoming a Myeloma Coach
When Alesia Wiggs was diagnosed with myeloma she was eager to talk to another female that was close to her age. However, she could never find someone like this when she went to the clinic for treatment. She was drawn to the Myeloma Coach program, and soon found a Coach with the criteria she was looking for. She learned helpful tips and hints from a Coach who had experienced similar things she has. Her Coach offered support, and encouraged her to live fully with myeloma.
After receiving coaching, and seeing the impact it made in her life Alesia decided to become a Coach herself. She now helps provide connection, support and encouragement to others. Sharing her knowledge with others allows her to give back and help others in a meaningful way.
Everyone with myeloma is eligible to receive free, personalized one on one support from a Myeloma Coach who has experience living with or caring for someone with myeloma.
Life with myeloma is full of ups, downs and plateaus. During the down time you may benefit from receiving support and encouragement from a Coach. However, during the up or plateau times you may be able to share what you've learned and offer support, encouragement and hope to others by volunteering as a Myeloma Coach.
Whether you are seeking support or are willing to give support the Myeloma Coach program is available to provide encouragement, support and resources to help you move forward and live fully with myeloma.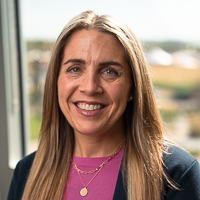 about the author
Rozalynn Hite
Rozalynn Hite is the HealthTree Coach Director and wife of myeloma patient Richard Hite. Rozalynn is an occupational therapist and mother of three beautiful children. She is passionate about providing support, education, and resources to help others live full and active lives.
Thanks to our HealthTree Community for Multiple Myeloma Sponsors: