Fast-Tracked Immunotherapy as Shot Enters Phase I Trial for Multiple Myeloma
Genmab A/S just announced a phase I clinical trial to use their immunotherapy daratumaab as a shot instead of an infusion. Daratumumab targets the CD38 protein commonly found on myeloma cells and has shown to be effective for a percentage of heavily pre-treated myeloma patients.
Daratumumab was originally developed by Genmab, but is now in joint development with Johnson & Johnson's subsidiary Janssen Biotech, which acquired worldwide commercialization rights to the drug from Genmab. Janssen's daratumumab received Breakthrough Therapy Designation FDA status in May of 2013 as an exciting new approach in the world of immunotherapy - letting a patient's own immune system attack myeloma cells.
In infusion form, daratumumab has made its way through the early safety and dosing trials and has also completed early phase I, II and III trials when combined with other myeloma staples like lenalidomide, bortezomib and dexamethasone.
In the recent announcement on Immuno-Oncology news, a third company joins with Genmab and Janssen to offer the new delivery mechanism called ENHANZE, developed by Halozyme Therapeutics, Inc.. The new use is expected to:
... support the compound's administration, as well as improve the time needed by a healthcare practitioner to administer it, decrease the time needed for the drug to be absorbed, and reduce the number of injections.
The use of daratumumab in this form will make treatment easier and more convenient for myeloma patients.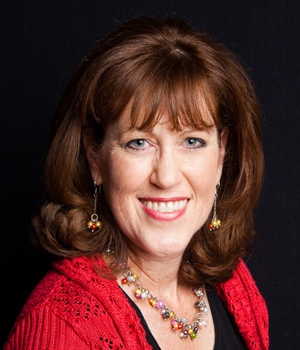 about the author
Jennifer Ahlstrom
Myeloma survivor, patient advocate, wife, mom of 6. Believer that patients can help accelerate a cure by weighing in and participating in clinical research. Founder of HealthTree Foundation (formerly Myeloma Crowd).
Thanks to our HealthTree Community for Multiple Myeloma Sponsors: