Drug Combos Are Key to Optimizing Novel Antibodies in Treating Multiple Myeloma
BY JASON M. BRODERICK for OncLive Optimizing outcomes with novel antibodies, such as elotuzumab (Empliciti) and daratumumab, in multiple myeloma will involve combination regimens with established agents, according to Sagar Lonial, MD, chief medical officer at Winship Cancer Institute of Emory University. A combination approach can improve responses through mechanisms that, "enhance immune function, enhance receptor expression, or target intracellular signaling," Lonial said in a presentation at the 33rd Annual Chemotherapy Foundation Symposium. Elotuzumab, which targets SLAMF7, has shown efficacy in combination with several agents, according to Lonial. Early data with MuLuc63, the murine version of elotuzumab, in a xenograft mouse model showed that "when you begin to combine elotuzumab with lenalidomide [Revlimid] preclinically, you see pretty significant synergy over time compared to either single-agent elotuzumab or a control," said Lonial. Under its priority review program, the FDA is currently considering an application for elotuzumab for use in combination regimens in patients with multiple myeloma following the failure of one or more prior therapies. The application is primarily based on the phase III ELOQUENT-2 trial, in which adding elotuzumab to standard lenalidomide/dexamethasone reduced the risk of disease progression by 30%. At a median follow-up of 2 years, progression-free survival (PFS) with the elotuzumab regimen was 19.4 months versus 14.9 months with lenalidomide and dexamethasone alone. The 1-year PFS for the elotuzumab versus control arm was 68% versus 57%, respectively, with the difference in 2-year PFS rates increasing to 41% versus 27%. The overall response rate (ORR) was 79% with elotuzumab and 66% for the control group. The overall survival (OS) data for the trial are not yet mature. Lonial said the benefit of combination therapy with elotuzumab "is not limited to lenalidomide—there is also synergy identified preclinically with bortezomib [Velcade] combinations, as well. There are trials suggesting at least an additive benefit for elotuzumab in combination with bortezomib." Taken together, the positive data with adding elotuzumab to either lenalidomide or bortezomib "give rise to the concept of an RVD [lenalidomide, bortezomib, and dexamethasone] plus elotuzumab approach, which is currently being tested in newly diagnosed myeloma." The anti-CD38 agent daratumumab is also currently being assessed by the FDA under its priority review process, specifically for use as a treatment for patients with multiple myeloma either following at least three lines of therapy, including both a proteasome inhibitor and an immunomodulatory agent (IMiD), or in those who are double refractory to a proteasome inhibitor and an IMiD. The review is based on data from the phase II MMY2002 (SIRIUS) study. In this trial, daratumumab demonstrated a 65% one-year OS rate and a 29.2% ORR in heavily pretreated patients with double refractory multiple myeloma. Responses to daratumumab consisted of stringent complete response, very good partial responses, and partial responses. The median duration of response was 7.4 months. After a median follow-up of 9.4 months, 45.2% of patients remained on therapy. The median was 3.7 months. Lonial said data from a recently published Dutch trial suggest that outcomes with daratumumab can be enhanced by combining the drug with all-trans retinoic acid (ATRA). "ATRA appears to increase CD-38 expression and this resulted in a higher level of myeloma cell death in vitro and in vivo models, and this is now being tested in a phase I clinical trial." Lonial said the final piece of the antibody puzzle in myeloma will be combination regimens with checkpoint agents. "The last area of development that I think is coming is the use of checkpoint inhibitors targeting CD28 and CTLA-4—combining these with direct antitumor approaches or immune enhancement through the use of lenalidomide or pomalidomide [Pomalyst]. And I think those combinations are coming in the future.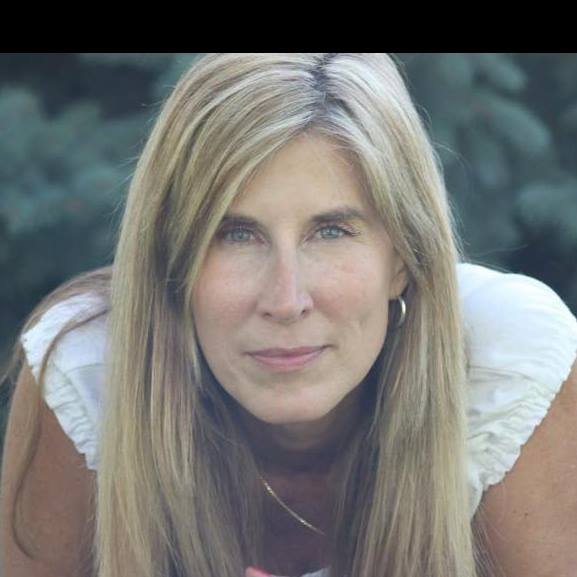 about the author
Lizzy Smith
Lizzy Smith was diagnosed with myeloma in 2012 at age 44. Within days, she left her job, ended her marriage, moved, and entered treatment. "To the extent I'm able, I want to prove that despite life's biggest challenges, it is possible to survive and come out stronger than ever," she says.
Thanks to our HealthTree Community for Multiple Myeloma Sponsors: