Do I Look Like A Guinea Pig? Myeloma Survivor Lizzy Smith Embarks On A Clinical Trial
BY LIZZY SMITH
I got married! William and I met after my myeloma diagnosis, which goes to show that we can rebuild our lives entirely post cancer and find joy and happiness beyond life's curve balls. It is not always easy, there are good days and bad, but not all is lost.
But more importantly, I embarked on my first clinical trial, ACY-1215. I got nearly three years of remission out of tandem stem cell transplants in 2012 and then those dang myeloma markers came back. I have written a million times about how important it is for us patients to get into clinical trials. We are not guinea pigs, we get the best-in-class treatment plus potentially a better drug that others outside the trial cannot access, and we may be part of finding our own cure. Trials are how new drugs and treatments are discovered and the only way we will find a cure. It is a great idea not to wait until you have exhausted all your options. You can read some of those articles by clicking on these links:
I was not eligible to participate in a trial for a long time because I did not have active disease. But during that time, I armed myself with knowledge. I knew the types of clinical trials that were out there, and I got over any hesitation I may have had about participating in clinical trials. When the time came to discuss what was next during relapse, I was ready.
I met with my team and they mentioned another stem cell transplant.
"I want to do a clinical trial," I responded. "I may do another transplant but why should I do one now?" I was insistent.
They brought up auto transplant again. I know that when and if I ever do another transplant, auto or allo, I will not just do your typical protocol. I will get into a trial that is using novel drugs or approaches (and there are many). I can't even fathom considering doing an old, tried and true treatment-- I am going for (maybe) better.
And then I realized this conversation was semi going nowhere. I started rattling of several drugs or trials that sounded of most interest to me. I was not an uninformed patient, I felt empowered.
"What about daratumumab or elotuzumab?" I asked. "There are several more that will be approved by the FDA in the next year." I rattled off those drugs and trials, too, at one point taking out my smart phone and starting to look up the names of the trials (except, dangit, I had no cell reception in that windowless office!). To find clinical trials that might work for you, click Sparks Cure's site or visit www.sparkcures.com. You can search by drug, disease type, location of trial, and so much more. And, unlike the government's clinical trial site (which, to me, is nearly impossible to navigate), this one is easy-peasy, I promise!
My team started listening and, I felt, taking me very seriously. As it turns out, there were a few trials that were finally offered to me and the one I got into seemed like as good as any. I felt good about embarking on this journey. I hope it works. I feel like it is working. I feel like I am contributing to research and helping others who will unfortunately follow in my footsteps. And if it doesn't, I am ready with a list of other drugs and trials I want to get in. For one, I really like what the NIH is doing with allo and auto transplants. If you want to learn more, click here. On September 25, myeloma patient and pioneer Jenny Ahlstrom interviewed Dr. Fowler on Myeloma Crowd Radio about how doctors make both auto and allogeneic transplants better. Using allo transplant is the ultimate in myeloma immunotherapy because it replaces a faulty immune system with a healthy one, but it is not used frequently in myeloma because of the potential for fatality from graft vs. host disease (GVHD). Dr. Fowler has done intriguing work at the NIH over the past decade to iterate on working solutions to improve the effectiveness of allo while also reducing graft versus host and is now finding application of his immune therapy in the autologous setting. He discovered that new T cells from transplant donors actually had an impact to kill myeloma cells, not just replace bad stem cells. What is really awesome about working with NIH is that treatment is free and sometimes there are even travel stipends for those who participate.
Today as I write this article, I am sitting at clinic. My trial involves a lot less time than what I was doing (two days in clinic per week). It starts out a bit intense with one day of timed labs for two weeks and, once chugging along, it is just one day per month. And the drugs are all oral-- an awful tasting liquid, one pill, and Dex once per week. The drag part is that a potential side effect is neutropenia (when you do not have an immune system) and anemia. On Sunday, the day after our wedding photos and party, I went to the ER and learned I was super duper anemic. My hemoglobin was at a frightening 7, which means it was time for a blood transfusion. Since I was overall doing well otherwise, we decided to wait until today (Monday) when I could get that treatment at my normal hospital, Hunstman Cancer Institute in Salt Lake City. So here I am, eating a burger (something I almost never do!) and watching someone else's blood drip into my vein (it really grosses me out). I am also on the detested neutropenic diet-- no fresh fruits and veggies for me. (I'll still eat healthy foods but I'll be cooking the heck out of them first.)
So myeloma side effects nearly robbed me of our very fun day on Saturday. But it didn't. This weekend was perfect. We started off the celebration with friends arriving on Friday, girls' lunch, followed by mani-pedis and facials, and a high school football game. Saturday was lunch at our favorite restaurant, a drive up the canyon for photos, and the most fun reception ever at our house-- food, DJ, dancing, and a bonfire in the back yard. I am so blessed with the best husband ever, great friends, and an endless support system.
Blessing to all of us cancer warriors. One day at a time.
Lizzy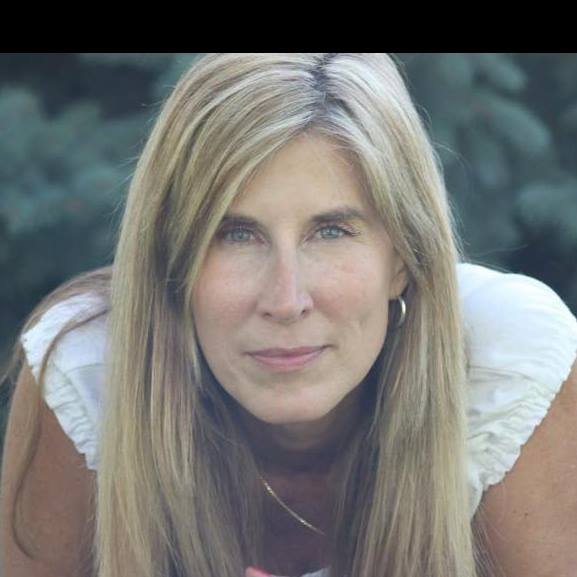 about the author
Lizzy Smith
Lizzy Smith was diagnosed with myeloma in 2012 at age 44. Within days, she left her job, ended her marriage, moved, and entered treatment. "To the extent I'm able, I want to prove that despite life's biggest challenges, it is possible to survive and come out stronger than ever," she says.
More on Life With Myeloma
Thanks to our HealthTree Community for Multiple Myeloma Sponsors: