Get Beyond the Fear and Feel: A Myeloma Patient Story
Didi Arpaia is a multiple myeloma patient, but she's not letting myeloma distract her from living her life in the fullest way possible.
Didi is currently a 2nd-degree black belt. She's always been involved in some type of physical activity, and she ran often and was heavily involved in martial arts. While she can't run anymore, Didi still race-walks with her training partner.
Before Didi was diagnosed with multiple myeloma in 2018, she had aches and pains but figured it was due to the different forms of activity she was doing. She was shocked to learn of the Plasmacytomas that were found in her body.
Doctors found two plasmacytoma tumors on her right shoulder, one of which broke through and fractured the scapular spine.
Another plasmacytoma left her shoulder unusable after the myeloma ate part of her shoulder bone. Yet another plasmacytoma tumor destroyed her T12 vertebrae in a way that even a procedure like kyphoplasty would not be able to repair.
With all of the damage myeloma caused to Didi's body, she was told she could not run or do any of the other fun physical activities she enjoyed.
Didi got fed up hearing everything she could not do and wanted to hear more of what she could do, so she talked to her radiation oncologist about her quality of life. From there, Didi and her oncologist went through different martial arts poses and worked on ways to adapt.
"Once you get beyond the fear," Didi says, "then you start feeling."
It is important to understand the power of exercise when it comes to strengthening bones and building muscles. Myeloma weakens bones, and radiation can damage bone around the areas where radiation occurs. It is important to stay physically fit so your muscles can hold your joints in those affected areas.
"Myeloma is a mental load. It's mind-boggling how much pressure it is mentally. [I decided] no one is going to dictate my new normal to me. Cancer doesn't decide what I feel or what I do. Exercise, to me, is about taking back power and control in a seemingly uncontrollable situation. There are things that you can't control, but there is so much you can."
Didi believes that exercise can bring you peace (especially martial arts). The more you move, the more you are empowered due to the chemicals being released helping you feel better; it's something you can challenge the cancer with.
She is still actively involved in martial arts and believes that training is key when it comes to healing.
"Train, even if training means you walk from the couch to the kitchen and back or do ten reps with only body weight as you lay on the couch. It's the small successes that count because together, they add up to enormous ones! You will find that training is the cure-all!'
Downloading our HealthTree Moves app is a great way to become connected with others in their journey to health and fitness.
Get the app now to start tracking your minutes, connecting with others, and reaching your goals.
---
Connect with our HealthTree Moves Facebook Group here: HealthTree Moves Facebook
Read Patient Stories here: Myeloma Patient Stories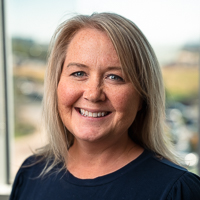 about the author
Michelle Peterson
Michelle is a myeloma survivor, she joined HealthTree in 2021 because she wanted to give back and support others in their fight for a cure.
In her spare time she loves to hike, camp and play around with refinishing furniture.
Thanks to our HealthTree Community for Multiple Myeloma Sponsors: