Diagnosing Myeloma - Patients & Caregivers share their personal stories
Thank you to the myeloma survivors who shared their story of diagnosis. As we know, diagnosing multiple myeloma is rarely simple and sometimes takes months, if not years. Early diagnosis is an important factor in outcomes and survival. One of our goals at the Myeloma Crowd is to help promote awareness of this disease. Sharing signs and symptoms is an important step.
In March 1993, I became uncharacteristically out of breath after having carried a portable television indoors. My doctor found me anemic, but instead of merely prescribing a dietary supplement, he wanted to know WHY I was anemic. That's when he found the M protein and I was off to a cure. – Joseph W.
After working in automotive manufacturing more than 30 years on the third shift, I retired at the age of 57. Naturally, I immediately became more active and took joy in romping with and walking our still quite young Goldendoodle. We were walking 3+ miles an average 5 days a week even in the winter. I was feeling improved overall health by the day and loving retirement. Three and a half years later, I start wondering if aging had accelerated in some way since my overall strength didn't feel quite right and I starting noticing a bump against a rib, which left a lingering pain and even spread throughout my ribs, even affecting my back. Lying down in bed or getting up again produced excruciating pain, but only for a minute or so. As long as I remained still, the pain was gone. Some people suggested pleurisy was the issue, so I took a "wait and see" stance. Soon, my family started saying I looked "different" and I didn't doubt they were right but I'm a "guy" and figured this, like other things, would pass. While walking the dog one day, I noticed unusual effort going uphill, shortness of breath, and even some muscle aches in the upper back area. The next day I decided I needed to do something other than walking for exercise, so I got back into my Bowflex machine and even hung on my inversion machine for a good stretch. That was a mistake!! Not knowing my bones were brittle, I broke seven vertebra and my wife had to help me to even walk away from that machine and get upstairs. The "guy" thing kicked in again, and I thought I had severely pulled a muscle and that too, would pass. Weeks went by with no improvement and the pain lying down or getting up was greatly intensified so I tried sleeping in my recliner for a while with only a (very few) Tylenol caps intermittently so I could "listen" better to my body. After weeks of no improvement, I finally go to my family doctor only to learn my initial blood test was one of the best my doctor sees for a guy my age. He seemed to think my problem was indeed muscular, so he sent me to physical therapy, and I was in so much discomfort, I only made it to three appointments with great reluctance. I was also having frequent nosebleeds. My daughter at this point said: "Enough of this crap"! We're taking you to the ER! As I, my wife, and daughter sat there begging for (some kind) of imaging to examine my innards, we were almost sent away, but a very observant doctor noticed a strangeness in my breathing and asked to look at x-rays we had taken at a chiropractor. He said: "How does a steak sound to you Larry"? I said: "Why"? He explained that he had noticed a few fractures in the x-ray that even the chiropractor didn't see, and he was going to admit me to the hospital. I was given a preliminary diagnosis of stage 3 multiple myeloma within eight hours and confirmed within four days in November 2013. I've now gone through six cycles of Velcade/Thalomid/Zometa treatments. I've (just) had over 11 million stem cells harvested for transplant and have been feeling very, very good for the last two months or more. I've also changed my diet to about 90% Paleo recommendation and I'm convinced that too has contributed to my feeling so good at this time. –Larry P.
In 2005 we were trying to get on a cruise for our 25th wedding anniversary. We were in Ft. Lauderdale and my husband felt like he had appendicitis. We went to the emergency room. They did a CT scan and blood work...They thought that he had advanced bone cancer up and down his back. Bad read by the radiologist....horrible arthritis. So we left immediately and went home to my primary care doctor. He repeated the blood work because of something he saw, which was multiple myeloma. He referred him to a great hemotologist/oncologist at the University of Virginia Medical Center who got him into a Revlimid clinical trial. He was in remission on Revlimid for nearly five years. Then he had an auto bone marrow transplant. That kept him in remission for 10 months. So after a ton of different chemos he had an allo stem cell transplant last year. He's been in remission since. When he was diagnosed, life expectancy was two to three years. I thank God for every day we've had together since our primary care doctor gave us the news. -Patti S
I was having back and rib pain. My doctor did blood work and found the crap... I had tumors on my lower back bone, which radiation took off. A stem cell transplant and REVLIMID for a maintenance drug and I'm doing ok!!! It will be four years this September since diagnosis. – John W.
My primary care doctor told me I had arthritis and I went undiagnosed for two years. I had to insist on an MRI of my second fracture, which is when the results showed active myeloma though my back. -Nina P.M.
My symptoms started with pain in my left shoulder. Then about eight months later, I was reaching for a very light folding lawn chair and immediately had excruciating pain in my left side radiating down. I took Advil and managed the pain with that. Two months later started to have pain in my left arm and under in and down my left rib cage. As this is happening, I urinated blood twice and the doctor said it was just a bladder infection. I also went to my doctor for pain in my left arm and rib area. The doctor said it was pleurisy. So finally in January of the next year, my daughter talked me into see her orthopedic doctor. He ordered an MRI. Two days later, the office called and wanted me to get a full body scan. A few days later, the doctor called and told me there was nothing he could do nothing for me, that I had lung cancer and sent me to an oncologist the next day. I had multiple fractures and tumors under my left arm that was causing me the pain with four broken ribs on left side and three on the right. I saw him and he explained to me I had nine months to live. That next day, I fell and broke my arm. It was a compound fracture. While at hospital, they did a biopsy in the bone marrow. And that's when they told me I had multiple myeloma, expressing IDG. He said that is was unusual for me to have this kind of myeloma, which is mostly found in African men in their late 70's. That was three years ago.– Melita S.M.
Unfortunately, it is not uncommon for a doctor to misdiagnose multiple myeloma, as it is rare, affecting something like only one in 24,000 people. Many doctors will agree that if you hear hoof-beats, think horses, not zebras. Fortunately, there are many more new and targeted treatments available since 21 years ago when I was first diagnosed. Multiple myelooma has been becoming a chronic, not acute, illness, so you may be able to live an active and satisfying life for years to come. All my best wishes for you. – Joseph W.
I was working and started feeling pain in my tailbone for a while, followed by groin pain in my right leg. I ended up in the hospital on August 18, 2012-- one day before my birthday. I was in so much pain and was not able to walk. I told the ER doctor that I just wanted the pain to stop and she gave me a look like "you're a junky and want some pain pills." So she sent me for a CT scan and blood work. She came back worried and told me I would be admitted because I was in acute renal failure and the CT scan came back abnormal and they needed to do more tests. I saw an oncologist who told us, I think, three days later that I had multiple myeloma but he didn't know what stage and that more tests were needed. I was hospitalized for six weeks. My body was in so much pain. They had me on three pain medications. But finally I was able to walk out of the hospital in a walker and go thru radiation treatments, chemo, and finally my stem cell transplant on July 12, 2013. I'm in complete remission now, starting my maintenance therapy, and walking with an aid (no more walker or cane- YES!). I'm doing well. I still get tired and have some back pain but Tylenol helps me. – Joseph W.
My husband had nosebleeds almost daily and shortness of breath on exertion. Later, it was a high fever that led to a diagnosis of sepsis and then multiple myeloma. – Denise A.G.
It started with a very smart primary care physician in 2008 who I had been seeing for at least 28 years. He knows my medical history very well and when all else failed, he came back with an answer as to why I was tired and wanted to sleep all the time. He tested me for multiple myeloma...bingo! He arrange for me to see an oncologist/hematologist to confirm it. This all took place in three short weeks! I had a stem cell transplant in 2009 and remained in remission until the summer of 2013. I went on Revlimid with not much success, now I'm on Valcade, which is working very well! – Nickie M-S.
I was constantly sick with severe sinus infections which would not go away with lots of antibiotics. I developed a lump on my left brow which the docs thought was a brain tumor. I had a biopsy done on the lump and found out I had stage 3 multiple myeloma. I had radiation, chemo and a stem cell transplant. At this time I am in remission. – Rita M.
My mom's jaws hurt. The doctors could not figure it out. She was on blood thinners due to an aorta valve being replaced and had blood tests every month but they didn't check for myeloma. Finally a doctor suspected it was myeloma and did tests. He was right. She must have had it for a long time already in her bones and she had seven tumors on her brain. We did not realize that she had something so bad. She lived six weeks and weighed just 75 pounds. The doctor suggested I get blood tests for myeloma every year. I've had thyroid cancer twice and really don't want any more cancer. It starts in the blood then goes to the bone for most people before they realize anything is wrong. – Linda D. H.
I went to the ER on December 17, 2013 as I could not get warm. I had chills, felt winded and fatigued. I was hospitalized and less than 24 hours later, incubated and diagnosed with HINI and pneumonia. I was in the hospitalized for a total of 31 days: 17 days in a coma, 28 days in ICU. But as I got better my white cell count numbers did not make sense. I was tested then sent to Cross Cancer Institute for follow up and more testing. Approximately one month later I received the news: Stage I multiple myeloma. I started chemo last month and on my second round, having a stem cell transplant in early September 2014. –Cindy R.
My husband was very fatigued and since he was a heart patient we thought it was a result of heart disease. So he retired early. Then his hip began to bother him but several trips to the orthopedic doctor resulted in no relief. He even had a physical with blood work. Still no diagnosis. Then he fell and thought he had broken his leg. A trip to the ER and the doctor decided to do a CT scan rather than an x-ray. There it was- multiple myeloma and a plasmacytoma the size of a grapefruit in his hip. That was April 2008. – N Ruth B-H.
It took my dad almost a year to get diagnosed. He had pain in his hip was told to stop cycling and go to a chiropractor. He ended up walking with a cane and told he was just getting old. In October 2011 he was diagnosed – Kellie P.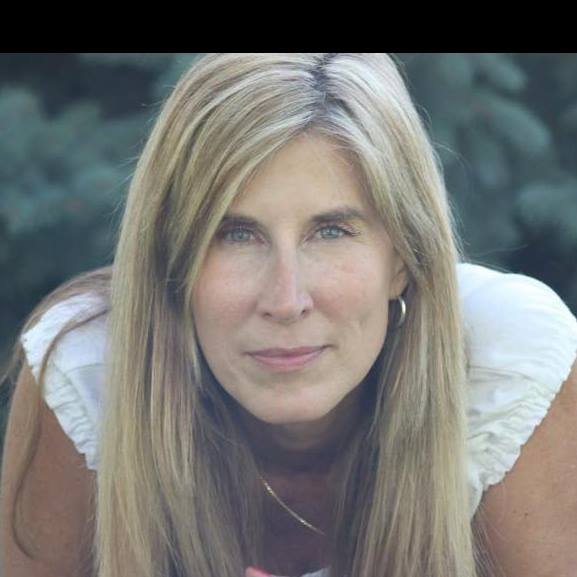 about the author
Lizzy Smith
Lizzy Smith was diagnosed with myeloma in 2012 at age 44. Within days, she left her job, ended her marriage, moved, and entered treatment. "To the extent I'm able, I want to prove that despite life's biggest challenges, it is possible to survive and come out stronger than ever," she says.
More on Life With Myeloma
Thanks to our HealthTree Community for Multiple Myeloma Sponsors: