Myeloma 101: Dexamethasone and Blood Sugar Levels
My favorite treat is a hot fudge brownie, but in the middle of my transplant even a few bites would make my head spin. I would get nauseated, my head would buzz and I felt like I was shaking from the inside out.
Who knew that chewy, chocolatey-deliciousness could be so punishing? Because I was on so many medications, I had a hard time figuring out which drug was causing the strange reaction.
I finally figured it out after I dropped all of the treatments except for dexamethasone. The devil dex was at it again.
What is the purpose of dexamethasone?
Dex (or dexamethasone) is a steroid drug called a glucocorticosteroid. Dexamethasone is a synthetic version of a natural hormone produced by the adrenal glands. Dex is used in myeloma treatment because it is an anti-inflammatory and acts to change immune system responses.
In today's therapy mix, dexamethasone is considered a necessary drug that also kills myeloma cells. According to the American Cancer Society:
The main effects of dexamethasone and steroids like it seem to be due to their anti-inflammatory properties and their ability to alter immune system responses. For example, dexamethasone helps prevent white blood cells from traveling to areas of the body where they might add to swelling problems (such as around tumors). It also seems to help with the treatment of certain blood cancers (such as leukemias) by causing some cancerous white blood cells to commit suicide.
Dexamethasone and Blood Sugar
Dexamethasone is used in most myeloma therapy combinations, but long-term use can affect non-diabetics and diabetics alike. For those on the edge of the blood sugar fence, it can tip them over into Type 2 diabetes.
Here are some tips to regulate your blood sugar while on dex:
1. Lower the amounts of simple carbs you consume per day. This includes white rice, white bread, candy, sugar and sugary drinks. These spike blood sugar levels and can cause chronic hyperglycemia. Use complex carbs instead: brown rice, brown pasta, etc.
2. According to Livestrong, consuming less food may be in order.
All foods that you eat are broken down into fats, proteins and sugars. Therefore, consuming less food and overall reducing your total caloric intake, will result in a decrease in blood sugar levels after you eat. Your body will not have to handle large loads of sugar if you consume multiple smaller meals throughout the day. Choose to eat more fruits, vegetables and high fiber foods that will slow the absorption of sugar in the digestive tract.
3. Avoid liquid sugars. Sodas and fruit juices are empty calories with high sugar content. Did you know? A can of Coke has 39 grams of sugar and 8 ounces of orange juice is 24 grams. That's a lot of sugar that you may not notice because it's in liquid form.
4. Skip unhealthy in-clinic meals or snacks. Say no to the M&Ms, hot chocolate, and cookies coming around in that clinic snack cart. In my clinic, they offer a free lunch if you are in the middle of an infusion that includes a white bread sandwich, canned fruit in syrup and an apple juice. Instead, you can send someone to the cafeteria for a salad or soup, or bring a snack so you don't get stuck hungry during a multi-hour infusion.
5. Check your blood sugar levels on your labs. If you are curious about what your blood sugar is doing before and after eating sugar, you can buy a glucometer from a drug store to self-check your levels. I was worried about mine and had the PA (physician's assistant) write a prescription for one. Dropping your sugar intake may be tough, but after a few weeks, you'll feel better and healthier options like fruits will taste even sweeter.
You might even find that when you're off the dex, you've developed new, life-changing habits for the better.
---
While dexamethasone might bring about a cleaner house or a shopping spree, it can also bring about severe mood swings and unwanted rapid weight gain. If you are experiencing side effects from the dexamethasone that significantly lower your quality of life (or the quality of life of those around you), please talk to your doctor about a dose reduction. No physician or treating medical team wants you or your family to be so negatively affected by treatment.
If you want to learn more about dexamethasone, consider one of the following resources.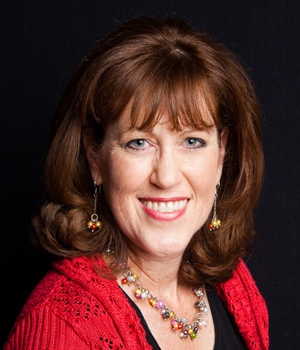 about the author
Jennifer Ahlstrom
Myeloma survivor, patient advocate, wife, mom of 6. Believer that patients can help accelerate a cure by weighing in and participating in clinical research. Founder of HealthTree Foundation (formerly Myeloma Crowd).
More on Life With Myeloma
Thanks to our HealthTree Community for Multiple Myeloma Sponsors: