Darzalex (daratumumab) on the Approval Fast Track for Earlier Patient Use in the Clinic
Last November, Darzalex (daratumumab) was approved for use with patients who had at least three prior lines of therapy.
Approval is now headed for the fast track for patients who have received just one prior therapy, so it can be used much earlier in a patients' care. The recent FDA breakthrough therapy designation was for the use of Darzalex with Revlimid (lenalidomide) and dexamethasone OR Velcade (bortezomib) and dexamethasone. Darzalex is a monoclonal antibody, or immunotherapy that targets the CD38 protein found on the surface of many myeloma cells.
"We are pleased that the FDA has granted a second breakthrough therapy designation to daratumumab," Craig L. Tendler, MD, vice president of late-stage development and global medical affairs for oncology, hematology and supportive care at Janssen, said in a press release. "This is an important recognition of the transformative potential of daratumumab and its possible benefit as a backbone therapy in combination with two of the most widely used regimens for multiple myeloma."
When drugs are given the "breakthrough therapy designation," the FDA will expedite the development and review of such drug. All requests for breakthrough therapy designation will be reviewed within 60 days of receipt, and FDA will either grant or deny the request. The FDA based the new breakthrough therapy designation on results of two phase 3 trials - the CASTOR trial and the POLLUX trial.
The CASTOR trial evaluated daratumumab in combination with bortezomib and dexamethasone compared with bortezomib and dexamethasone alone. The POLLUX trial evaluated daratumumab in combination with lenalidomide and dexamethasone compared with lenalidomide and dexamethasone alone.
Both trials showed the daratumumab regimens reduced the risk for disease progression or death in previously treated patients.
"We look forward to working closely with the FDA throughout the review process and remain committed to exploring the full clinical benefit of this promising compound for multiple myeloma patients who are eagerly awaiting new treatment options," Tendler said.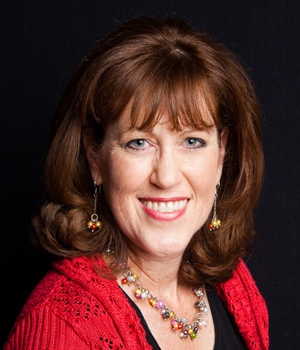 about the author
Jennifer Ahlstrom
Myeloma survivor, patient advocate, wife, mom of 6. Believer that patients can help accelerate a cure by weighing in and participating in clinical research. Founder of HealthTree Foundation (formerly Myeloma Crowd).
Thanks to our HealthTree Community for Multiple Myeloma Sponsors: