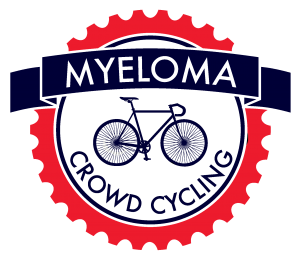 We'd like to invite you to join the new Myeloma Crowd Cycling Club! Avid cyclist and myeloma patient, Richard Hite, and the Myeloma Crowd team created this club in an effort to encourage patients and cyclists everywhere to "ride for a cure."
The Myeloma Crowd Cycling team will be participating in multiple cycling events throughout Utah and the rest of the country in an effort to raise $200,000 for research.
Registration includes a $50 fee, and Cycling Club Grab Bag (valued over $150). Register today and help us "ride for a cure."
Cycling Races
Our team of cyclists will be riding in multiple cycling events throughout the United States. We would love, and encourage, cycling club members to join us at an event and ride for our cause!
Registration
$50 Team Registration Fee (to register, click the button below)
Once you have complete registration, participants will receive an email with a link to the cycling clothing page. Each member is required to purchase a jersey top or full kit.
Get 10 of your friends to join the club and receive a paid entry fee and one nights lodging for the 2018 LOTOJA bike event.
Join The Club
Myeloma Crowd Cycling Club Benefits
Each member will receive a grab bag with products or discounts from the following sponsors (valued over $150):
Musset Bag
Myeloma Crowd Cycling T-shirt
1-Pair of Stance Stocks
Lizard Skin Product discount (TBA)
10% Off Any Bike Purchase at Fezzari Bike Company or 20% Off Any Accessory Purchase
Fezzari Water Bottle and Vinyl Sticker
$100 off professional bike fit from the experts at Precision
50% off Entry Fee - Cache Grand Fondo
Ride all 9 Southern Utah events - 15% discount on entrance fee to all 9 road and mountain bike events including the Tour de St. George (http://ridesouthernutah.com)
Tour de Lavender discount in Spokane, WA (TBA)
10% Off Entry Fee - San Diego Century
Skratch Nutrition samples
Free Jersey Mikes Sandwich
Weekly Rides
Utah Cycling Events Support
Myeloma Crowd Cycling will be providing Support and Gear (SAG) support to multiple cycling events held in Utah. Come visit the team vehicle to top off your water bottle or to just say hello. Cycling events TBA.
Fundraising
The main goal of Myeloma Crowd Cycling is to raise funds to find a cure for Multiple Myeloma Cancer. The team goal is to raise $200,000 throughout the cycling season. All team fees are a donation to the Myeloma Crowd, part of the CrowdCare Foundation. Individuals are encouraged to fundraise but fundraising is not required. Prizes will be awarded to top fundraisers for the year.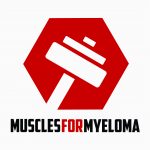 The Myeloma Crowd Cycling Club is a program of Muscles for Myeloma.


Questions? Please email info@crowdcare.org

Thank you to our sponsors!