Cruciferous Veggies And The Anti-Cancer Connection
Cruciferous veggies should be part of everyone's diet. But if you're fighting cancer, they really should be part of your everyday diet. They contain powerful antioxidants and reduce inflammation in our bodies. Some studies show that they help protect our bodies from free radicals that can damage a cells' DNA-- damage which can lead to cancer. Cruciferous veggies may also shield patients from cancer-causing chemicals, help slow the growth of tumors, and encourage cancer cells to die. What is an anti oxidant? According to the National Cancer Institute:
Antioxidants are chemicals that block the activity of other chemicals known as free radicals. Free radicals are highly reactive and have the potential to cause damage to cells, including damage that may lead to cancer.
Free radicals are formed naturally in the body. In addition, some environmental toxins may contain high levels of free radicals or stimulate the body's cells to produce more free radicals.
Some antioxidants are made naturally by the body. Others can only be obtained from external (exogenous) sources, including the diet and dietary supplements.
Laboratory and animal research has shown that exogenous antioxidants can help prevent the free radical damage associated with the development of cancer.
How does inflammation cause cancer?
Inflammation is our body's way of healing by protecting areas that aren't functioning properly. But chronic inflammation is bad news. According to Nutritional Oncology:
Inflammation is simply a physiologic response process generated by the body in response to injury, infection, or irritation. In acute stages, the inflammatory process is vital to the healing process; however, chronic inflammation can increase disease- associated morbidity. New insights into the chronic inflammatory process now provide evidence that this mechanism is a negative contributor to an ever-expanding list of chronic conditions, including Alzheimer's disease, cardiovascular diseases, diabetes, asthma, cancer, and even depression.
What does the scientific community say about the cruciferous veggie-cancer link?
According to the American Institute for Cancer Research:
Research on cruciferous vegetables highlights several components that have been linked to lower cancer risk, including glucosinolates, crambene, indole-3-carbinol and, especially, isothiocyanates (which are derived from glucosinolates). Several laboratory studies have suggested that cruciferous vegetables help regulate a complex system of bodily enzymes that defend against cancer. Components of these vegetables have shown the ability to stop the growth of cancer cells in various cell, tissue and animal models, including tumors of the breast, endometrium, lung, colon, liver, colon and cervix.
Are you convinced yet?
No doubt you're ready to start eating more cruciferous veggies than ever. But first, what are they and how best to prepare them (besides eating them raw, of course). What are cruciferous veggies?
Arugula
Bok choi
Broccoli
Broccoli rabe
Broccoli romanesco
Brussel sprout
Cabbage
Cauliflower
Chinese broccoli
Chinese cabbage
Collard greens
Daikon
Garden cress
Horseradish
Kale
Kohlrabi
Komatsuna
Land cress
Mizuna
Mustard – seeds and leaves
Pak choi
Radish
Rutabaga
Tatsoi
Turnips – root and greens
Wasabi
Watercress
Tips for preparing, cooking and eating cruciferous veggies
As with most any fruit or veggie (with perhaps the one notable exception being the tomato) cooking them or exposing them to high heat reduces their nutritional punch. So it is best to sautee, steam, broil or eat them raw rather than, say, boiling them (when you boil veggies, many of the nutrients end up going down the drain with the leftover water). That said, if you are neutropenic, it is imperative that you cook all fresh produce thoroughly before eating-- like boil them thoroughly in soups, sautee or broil them longer than you might normally. And make sure to discuss prior with your doctor before eating them regardless of how you plan to prepare them. A delicious recipe Here's a fun way to enjoy Brussels sprouts (and if you cook them long enough, even a neutropenic patient should be able to eat them (as your doctor first!). Grilled Brussels Sprouts with Pistachios Ingredients -Brussels sprouts, cleaned and thinly sliced (many grocers, including Walmart, have organic, already washed and sliced Brussels sprouts in a bag in the produce section) -1/2 onion (red, yellow or white) -extra virgin olive oil -fresh garlic, sliced -1/2 fresh lemon -1/2 cup shelled pistachios -salt -pepper -turmeric -cayenne pepper -fresh parmesan cheese In a large saucepan, heat olive oil and add garlic, pistachios, and onion and cook thoroughly. Stir often so onions and garlic don't burn. Once onion is nearly translucent, add sprouts. Reduce heat to medium. Add 1/4 cup of water or chicken broth. Allow to cook thoroughly and stir often (about 30 minutes). Reduce heat to low. Squeeze 1/2 a lemon and spice it up to your taste (suggestions are salt, pepper, turmeric and cayenne pepper). Sprinkle parmesan cheese on top and simmer for another 10 minutes (or more if you are neutropenic). Think of all the healthy ingredients in this dish-- onions, garlic, lemon, turmeric. It's a bowl of pure healthiness. If you feel like adding protein, this is terrific with sausage, chicken and shrimp. Enjoy!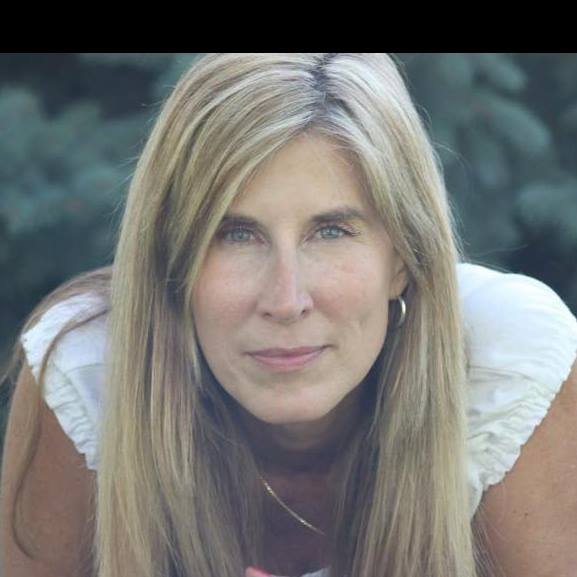 about the author
Lizzy Smith
Lizzy Smith was diagnosed with myeloma in 2012 at age 44. Within days, she left her job, ended her marriage, moved, and entered treatment. "To the extent I'm able, I want to prove that despite life's biggest challenges, it is possible to survive and come out stronger than ever," she says.
More on Life With Myeloma
Thanks to our HealthTree Community for Multiple Myeloma Sponsors: