COVID Responses in Multiple Myeloma Patients
It had been previously reported that after receiving two doses of the mRNA vaccine, either Pfizer or Moderna, there were a significant fraction of patients were unable to develop any type of immune response (both humoral or antibody) to the vaccine. This information was then complemented with studies in around 50 myeloma patients showing that this is also true for T cell responses and that patients who don't have an antibody response are also at high risk of not developing T cell responses either. This suggests that there is a higher vulnerability among myeloma patients for COVID-19 infection.
There are multiple factors contributing to the lack of immune response to the vaccine among myeloma patients, including:
The disease itself
Disease-related factors such as:

Having had more previous lines of treatment
Receiving active myeloma treatment
Grade 3 lymphopenia

The chemotherapy that the patients are receiving
Other treatment regimens that could be contributing to immunosuppression
Additionally, an important association with the treatment that myeloma patients are receiving was noted. Dr. Oliver Van Oekelen reported that patients that were being treated with a CD38 monoclonal antibody treatment regimen (like daratumumab or isatuximab) or patients that were on a BCMA bispecific antibody treatment were at the highest risk of not having antibody responses or T cell responses to the vaccine.
The updates presented at the ASH 2021 meeting included the results from the data collected 12 months after the SARS-CoV-2 RNA vaccination and revealed the following findings:
Antibody levels in the vaccinated myeloma patients with prior COVID-19 were 10-fold higher than those of patients without prior COVID-19
Myeloma patients on active treatment had lower antibody levels compared to patients not on therapy
15.8% of the patients failed to develop detectable anti-S IgG, of which:

58.5% of the patients were on anti-CD38 treatment
31.7% of the patients were on anti-BCMA bispecific antibody therapy, and
9.8% of the patients had CAR T >3 months before measurement

It was confirmed that myeloma patients are at a higher risk of not developing an antibody response to the vaccine
When patients were able to elicit an immune response to the vaccine, it appeared to be much more transient in the patients that are being treated with a BCMA bispecific antibody treatment or a CD38 monoclonal antibody treatment regimen
They also collected data from myeloma patients who received the third shot. After the third shot, they saw that 80-90% of the patients that hadn't been able to achieve a response to the vaccine were finally able to mount detectable antibodies levels after receiving the third vaccination. Plus, the patients that had detectable antibodies also had a great response to the third dose, and these patients' antibody levels increased more than 10 fold on average.
But, what about the rest of the patients that still aren't able to elicit an immune response even after the third shot? Recently there's been the approval of a prophylactic subcutaneous antibody to help protect patients against COVID-19. More research needs to be done to determine whether this actually protects myeloma patients, but it is important to acknowledge that patients with myeloma are at a high risk of having COVID-19 and this could potentially be an option for protecting them against it.
Key Takeaways
Try to get the third dose of the vaccine as soon as possible because it elicits an immune response in a large number of patients that had been unable to do so previously
There is a need to continue precautions such as masking and social distancing, especially in the advent of new variants
Blood monitoring of myeloma patients should be done after vaccination to assess the response (or lack thereof) of the immune system to COVID
Research must be continued to assess the use of prophylactic or additional immunization strategies for myeloma patients
Learn more from Oliver Van Oekelen, MD, MSc on these study results by watching the video below.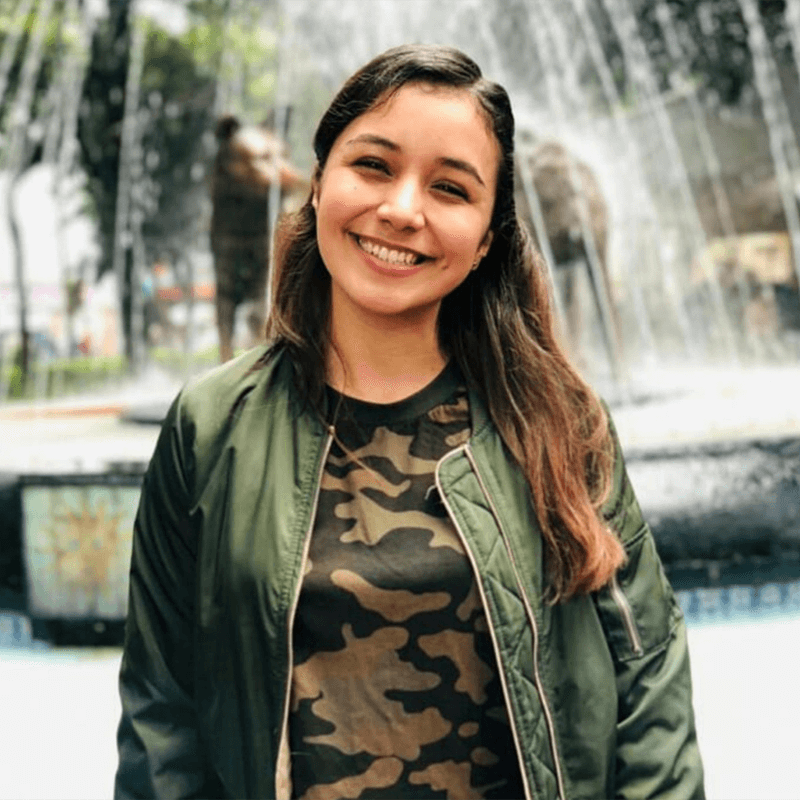 about the author
Patricia Flores
Patricia is an International Medical Graduate who joined HealthTree in 2020 as part of the Patient Experience team. She helps patients understand and track their lab & genetic test results as well as relevant information from their health history. She loves ballet, traveling, and reading a good science fiction book as often as possible.
More on Life With Myeloma
Thanks to our HealthTree Community for Multiple Myeloma Sponsors: