Cellectis UCART Multiple Myeloma Clinical Trial Placed on Hold
A Phase I CAR T clinical trial (MELANI-01) by Cellectis, a French pharmaceutical company, was placed on hold by the FDA following a myeloma patient's death at dose level 2.
The company focuses on the development of immunotherapies based on gene-edited allogeneic (off-the-shelf) CAR T cells, also called UCARTCS1A that is targeting CS1/SLAMF7. The hold affects one of the three Cellectis products in clinical trials. The other trials are treating AML and ALL leukemia patients.
CS1 is a new target for CAR T research and several studies are underway, both off-the-shelf and personalized CAR T treatment.
The highly relapsed/refractory patient had been treated unsuccessfully with many lines of therapy including BCMA CAR T autologous cells and experienced cardiac arrest. Causes of death are being studied.
"We share the FDA's commitment to patient safety and are working collaboratively with the agency and the investigators to resolve this clinical hold," said Carrie Brownstein, MD, Chief Medical Officer, Cellectis. "The safety of patients enrolled in our clinical trials is our utmost priority and we at Cellectis remain committed to safely resuming the clinical development of UCART product candidate targeting CS1 for patients with multiple myeloma and unmet medical need."
This clinical hold which impacts one of the three Cellectis product candidates currently in clinical studies, was initiated following the submission of a safety report regarding one patient enrolled in the MELANI-01 study at dose level two (DL2), with relapsed and refractory multiple myeloma. This patient, who had been treated unsuccessfully, prior to enrollment with numerous lines of prior therapy, including autologous CAR T-cells, experienced a fatal treatment-emergent adverse event of cardiac arrest. Clinical evaluation of the case remains ongoing and additional details as to the immediate and underlying causes of this event are being collected.
Before the FDA hold was issued, Cellectis had decided to expand enrollment at Dose 1, which may be the dose that moves forward into Phase II trials.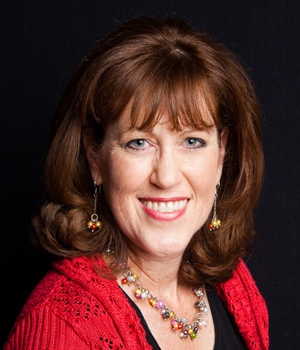 about the author
Jennifer Ahlstrom
Myeloma survivor, patient advocate, wife, mom of 6. Believer that patients can help accelerate a cure by weighing in and participating in clinical research. Founder of HealthTree Foundation (formerly Myeloma Crowd).
Thanks to our HealthTree Community for Multiple Myeloma Sponsors: