Cancer Buddies and Coaching
Editors Note:
Tad & Maci volunteer with the HealthTree Myeloma Coach program and share what they have learned from myeloma (as a patient and caregiver) to help others facing myeloma. They connected with Thomas and Melissa to offer their support. Melissa recently wrote about their coaching experience and gave us permission to share their story.
Written by: Melissa, a myeloma caregiver
Pretty soon after Thomas's diagnosis, we knew we couldn't get through this journey on our own. We'd spent some time on a website that had been served to us in our newsfeed, HealthTree Foundation for Multiple Myeloma, and found that they offered coaching. We didn't really know what a cancer coach would be like, but we just knew we needed to connect with other people who had been diagnosed with multiple myeloma. We didn't spend much time perusing the site before we found Tad & Maci and it just clicked. Tad had been diagnosed with myeloma just six months before, and Maci was his caretaker. They lived in Denver, posted pictures of themselves with big smiles and everything about them seemed to say "these guys look like they'd be our friends."
It didn't take long to connect, and our first call was over 2 hours. What stood out most from that first meeting weren't the tips and advice they gave us, but rather the connection we felt with them. It's hard to describe, but those reading this who have been through a cancer journey with a friend or loved one will know that the rollercoaster of emotions is REAL. At times, it feels good to learn about your cancer, and at other times it's the last thing you want to do because it's SCARY. At times you feel empowered to get through this, and at others you feel like you're drowning in questions and uncertainties and you cannot see a path forward.
Talking with our doctors and nurses is one thing because they are full of information about multiple myeloma and the treatment Thomas will be getting, but we're having transactional conversations with them.
We tried to connect with other people who were cancer survivors here locally in Mallorca, but nothing really clicked. It's a different experience to speak with someone who has a different type of cancer. But once we connected with Tad & Maci, it was a REAL CONNECTION. We could talk about the specifics of myeloma, the specific drugs Thomas was taking (because Tad and Thomas are/have taken the same cocktail of 4 drugs) and the path ahead. And that path LOOKED GREAT.
Tad smiled and laughed throughout those first 2 hours. Maci was strong and resolute in their path ahead and OUR path ahead. They didn't blow smoke -- they were brutally honest about the "week of suck" that would be a part of the stem cell transplant stay in the hospital. They were brutally honest about some of the side effects that at one point seemed completely insurmountable. But at every pause in the conversation they had REAL WORDS OF ENCOURAGEMENT. There was overwhelming optimism and just looking at Tad and seeing how he was doing told us: EVERYTHING'S GOING TO BE ALL RIGHT.
We have been cancer buddies with Tad & Maci for over 5 months now and I'm not sure either of us would be standing vertically today without them. We are in constant contact on Whatsapp and Zoom, and just KNOWING they are on the other end of the phone line gets us through this. In fact, they are the first people we text when we have new news ❤️
Tad & Maci are so committed to mentoring and coaching, and in fact just wrapped up a 5-day seminar on myeloma research & coaching strategies that the HealthTree Foundation hosted in Park City, Utah. Not only are they committed to us and this crazy journey we're on, but they are extending that to others. Talk about selfless. We are thankful, humbled and grateful to have them a part of our lives, and cannot wait to see how they impact other people's journeys as well. It takes a village...
If you are living with or caring for a loved one with myeloma consider sharing what you've learned as a HealthTree Coach. If you are feeling overwhelmed, alone, or discouraged and would like help with myeloma- find a Coach today!
find or become a HealthTree coach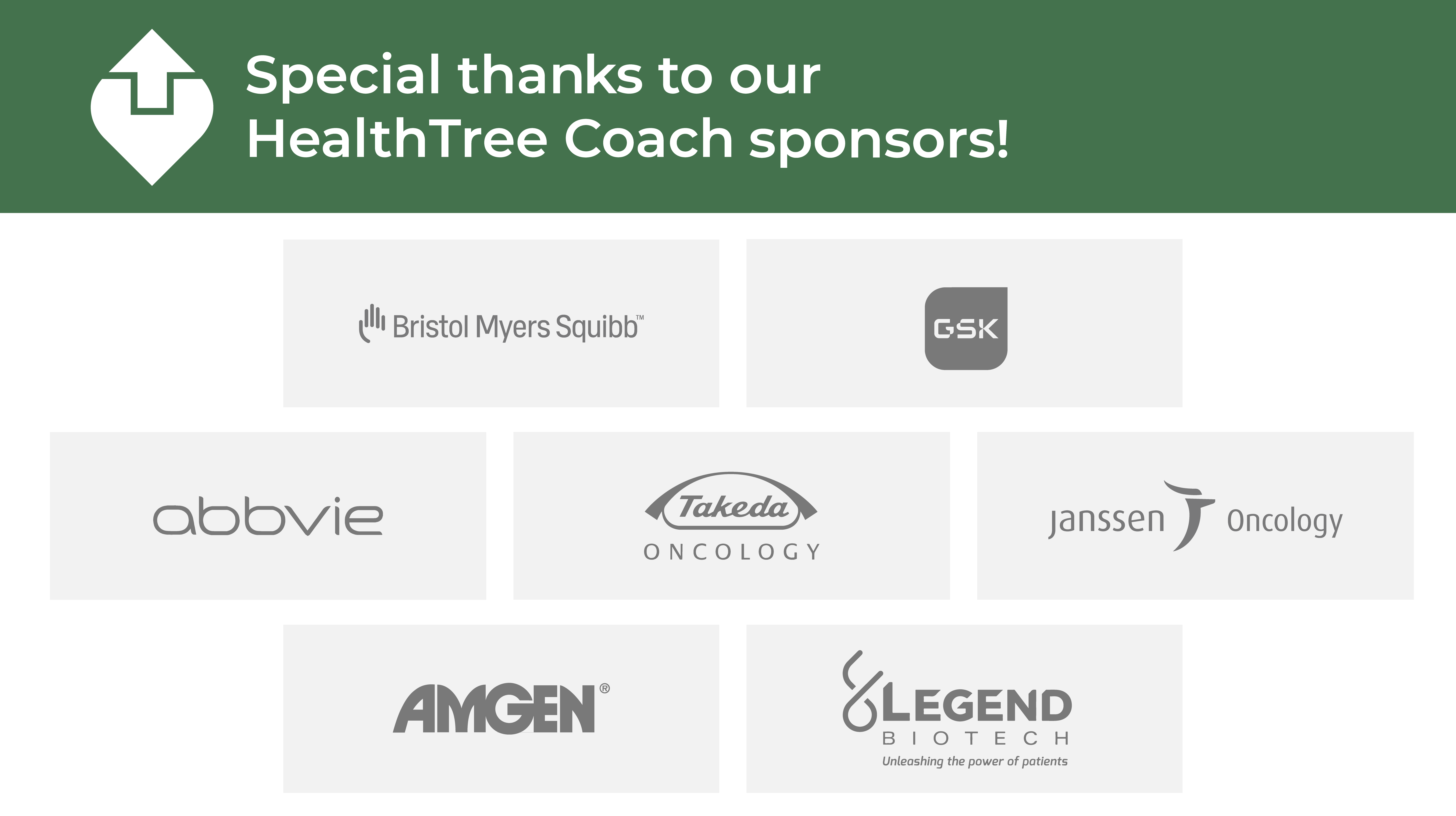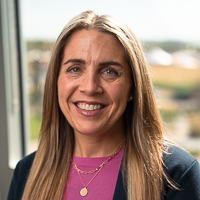 about the author
Rozalynn Hite
Rozalynn Hite is the HealthTree Coach Director and wife of myeloma patient Richard Hite. Rozalynn is an occupational therapist and mother of three beautiful children. She is passionate about providing support, education, and resources to help others live full and active lives.
Thanks to our HealthTree Community for Multiple Myeloma Sponsors: