Fitness Friday - Building Aerobic Strength
What is the difference between aerobic and anaerobic? Aerobic activity literally means "with oxygen"- meaning that your heart pumps oxygenated blood to the working muscles to help them burn fat and carbohydrates for fuel. Anaerobic means no oxygen- meaning that you're working at an intensity that's too high for your heart to deliver oxygenated blood to your working muscles. Anaerobic activity can be performed in short bursts of time- sprints, HIIT exercises, and anything that requires explosive power moves.
How do you improve your aerobic fitness and stamina? "Cardio" exercise is what uses your cardiorespiratory system- heart, lungs, veins, arteries, etc, to supply oxygen and nutrients to your muscles as they perform the said activity.
We all have varying levels of fitness, because of genetics, lifestyle factors, the elevation of where you live, and where you are in your treatments. It's important to not compare your fitness with where others are- especially when their treatments are different, age, or where they are in their journey. First and foremost focus on your fitness level now and move forward from where you are.
Last week, in the Muscles for Myeloma Chapter we heard from a fellow warrior and his motto was "if you can sit, try standing, if you can stand, walk." That's an inspiration to us all, to push ourselves simply but giving ourselves the chance to try. If you can sit up then get yourself standing- whether that's for a minute or five. If you can stand for up to five or ten minutes try walking for one or two minutes. Work on slowly progressing from there. We don't need to be running or walking a marathon, but doing what we can when we are able, then counting those wins.
What are the benefits of aerobic endurance?
Aerobic exercise increases your stamina
As your body becomes more efficient at moving oxygen into the blood where it can be used by the muscles, you'll feel more energetic
Helps control blood pressure
Helps regulate blood sugar
Can lower your cholesterol, reducing the risk of cardiovascular disease
Helps you burn extra calories to maintain an ideal weight
Great examples of aerobic activity include:
Walking or hiking
Jogging
Biking
Swimming
Elliptical machine
Climbing stairs
Dancing
Water aerobics
Tennis or pickleball
Aerobics class (low impact)
How to increase your fitness?
Add some interval workouts in- try 1 min of faster walking followed by 5 min of slower more comfortable walking alternating during the duration of your walk. Also, you could add walking up and downstairs in your home with some walking around your house (inside or outside).
Slow and steady bouts of cardio- go for a casual bike ride, walk or hike. Enjoy a slower-paced but longer time out.
Add in some strength training to increase your muscle strength (will cover this next week)
Build it up slowly. It's not a race to increase your stamina. Allow your body to rest when it needs to rest and do what you can when you can. By building slowly it allows your body time to adapt as well as lowers the risk of injury.
Be sure to stay hydrated and don't avoid carbs as your body needs them for fuel. Be sure to listen to your body's needs for rest, fueling with food, and hydrating. Allow your heart, lungs, muscles, and joints time to adapt and grow in strength- find balance in the exercise you perform.
Thanks to our Muscles for Myeloma sponsors!



.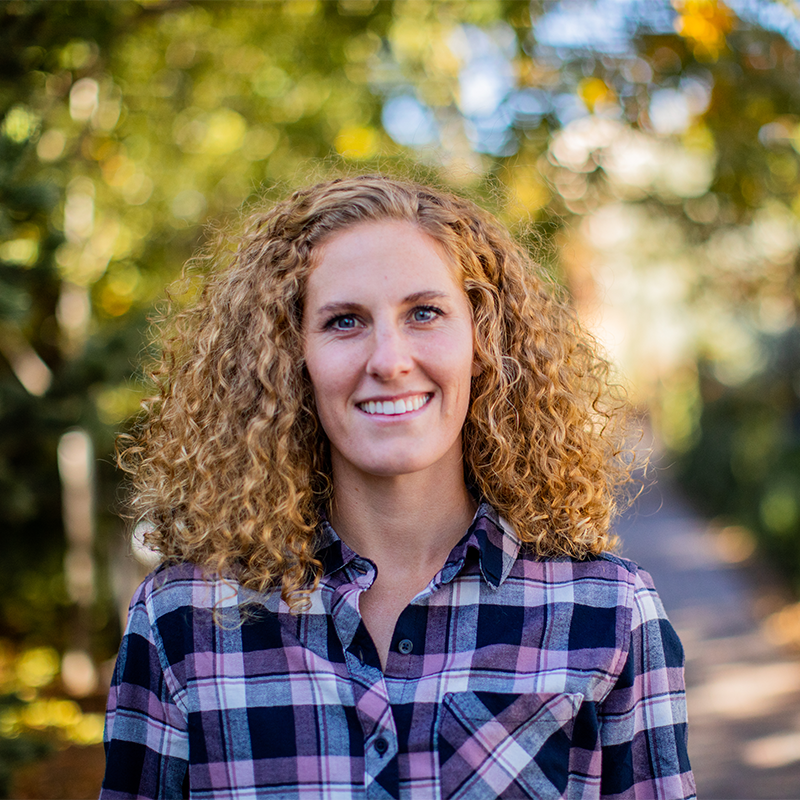 about the author
Linnley Sweeney
Linnley joined the HealthTree Foundation in January 2020 as the Fitness Events Manager. Her husband is a childhood cancer survivor as well as a cancer biologist. Finding a cure, better treatments, and balance through treatments is what drives their family. Linnley is an Advanced Cancer Exercise Specialist and focuses on finding what you can do rather than can't.
More on Life With Myeloma
Thanks to our HealthTree Community for Multiple Myeloma Sponsors: