BOOK REVIEW: A Pilgrimage Without End by Myeloma Survivor & Advocate Cherie Rineker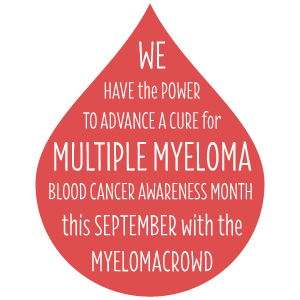 BY LIZZY SMITH A Pilgrimage Without End: How Cancer Healed My Broken Heart by myeloma survivor and advocate, Cherie Rineker, is a fantastic read for anyone undergoing tough trials (available at the Myeloma Crowd store and Amazon). And the myeloma survivor-angle made it something I could relate all too well to. When I was done reading (and it's a page turner!), my mother read it. She teared up many times. This is my life, we said. Granted my struggles are different but the myeloma journey is one we all share. The road is frightening, life-altering, with lots of bumps and turns. But there is hope and beauty to be found along the way. How we are able to "live in the present" is up to us decide. To do otherwise, however, is to give this disease exactly what it wants-- total unrelenting control. I know for me, every time I do something fun or different, it's my way of kicking myeloma hard. And that feels empowering. As we recognize Blood Cancer Awareness month, getting involved and educated, is an essential part of treatment options and improved survival. Yes it matters! One way to learn about myeloma is to read Cherie's book. Although I consider myself pretty "myeloma savvy" I always learn new things from my fellow survivors. Cherie's life begins with a very difficult childhood filled with hurt, heartache and challenges. After moving to the United States and having children, a cancer diagnosis was quite a surprise (as it is for most of us). She tells of her prior symptoms, finally getting an accurate diagnosis, and the fear of cancer. Prior, she valued her ultra healthy lifestyle, which was filled with clean eating, exercise and stress control. What person this healthy and young gets myeloma, a disease few have even heard of? Actually, too many of us (me included!). Cherie writes:
"Why me"" Why did I get multiple myeloma, a blood cancer that eats away at the bones? If I try to think about it metaphysically I would say that the bones represent both physical and emotional support. I had never experienced emotional support. Could this have affected my skeleton system? Why would I have gotten this type of cancer, a cancer that typically happens to older people, mainly black men, when the ones least likely to get this condition, according to research, are younger women, tall, slender and vegetarian, all of which I was. Of course, this was me trying to find meaning in what happened, something that could never be proven, which is why early on I decided, "Why not me?"
Cherie's family was unable or unwilling to provide any kind of emotional- physical or financial- in the wake of illness. Instead, her husband, daughter, and many friends, both old and new, were there. She describes many of these caregiver heroes, her Myeloma Village Caregivers, who stepped in. Cherie also describes how this myeloma has changed her.
It took a cancer diagnosis for me to find myself, and to truly let go of the pain [from her family] that had gripped me for nearly four decades.
And...
These days I spend a lot of my time on the couch nursing my aching body, but I feel happier and more at peace than I ever have.
And...
What worked for me was an unwillingness to merely survive. I had a deep burning desire to make my life better and heal my soul. I knew that pain of my past was eating me up, something that was confirmed when I was diagnosed with multiple myeloma in November 2012... I wanted to live and thrive.
She tried some holistic treatments, including a several-month stay in Colorado so she could try cannabis. She also is open about her medical treatments, coping with anxiety and fear, and how to press forward while also raising a young daughter (not easy, trust me!). Cherie has never achieved remission and constant treatment has side effects. In between, she lives as big and grand as possible. One such story is climbing a challenging mountain in Colorado with her dog in tow, and meeting fellow cancer patients to give them support and hope. It is also why she wrote this book-- to provide knowledge, comfort and hope. And that she does in spades.
To learn more about Cherie, click here or visit www.cherierineker.com.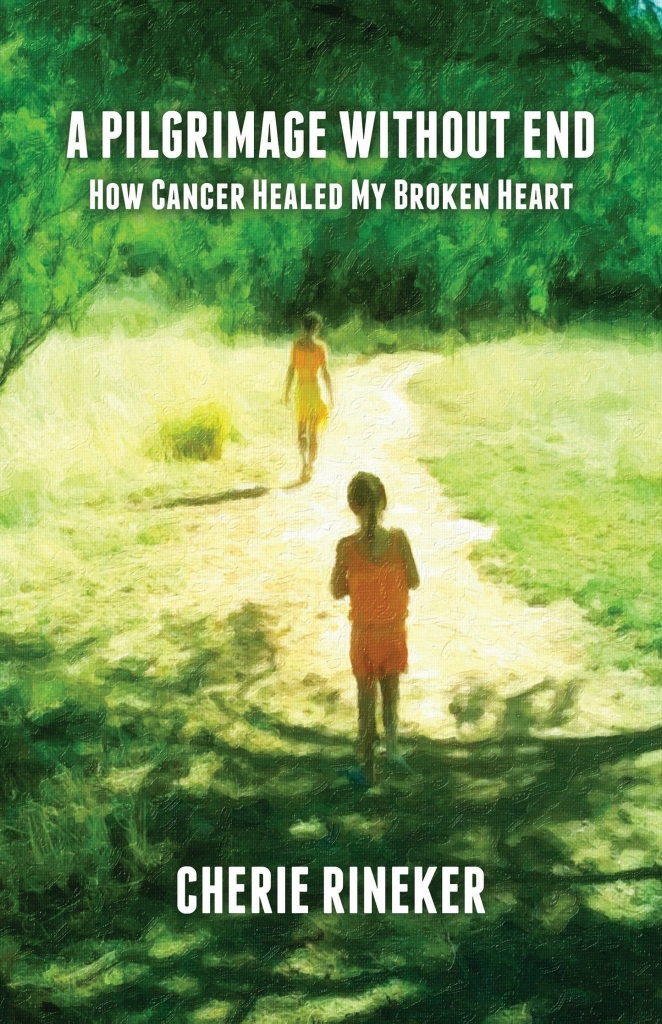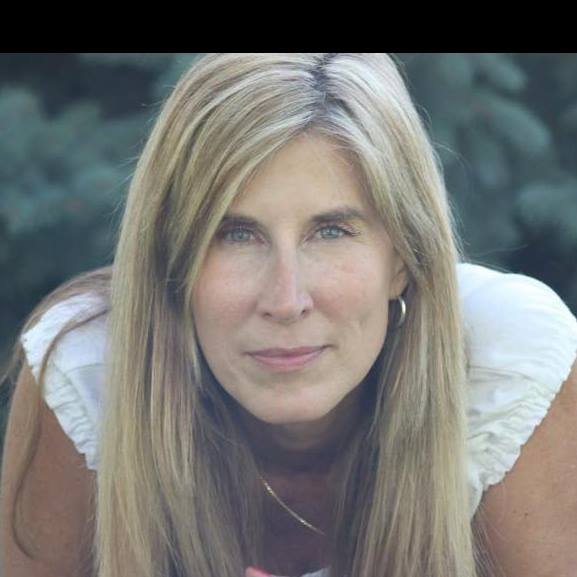 about the author
Lizzy Smith
Lizzy Smith was diagnosed with myeloma in 2012 at age 44. Within days, she left her job, ended her marriage, moved, and entered treatment. "To the extent I'm able, I want to prove that despite life's biggest challenges, it is possible to survive and come out stronger than ever," she says.
More on Life With Myeloma
Thanks to our HealthTree Community for Multiple Myeloma Sponsors: