What Are The Benefits of Massage for Peripheral Neuropathy?
Many patients with multiple myeloma have peripheral neuropathy (numbness or tingling in the hands or feet) due to the myeloma itself, myeloma treatment, or other health conditions that cause neuropathy, like diabetes.
What can patients do? One idea is to consider massage. An article from the Foundation for Peripheral Neuropathy says that massage therapy is increasingly being offered along with standard treatment for a wide range of medical conditions and situations. While more research is needed to confirm the benefits of massage, some studies have found neuropathy massage treatment may also be helpful to:
Alleviate low-back pain and improve range of motion.
Lessen depression and anxiety
Enhance immunity by stimulating lymph flow—the body's natural defense system
Sports injuries
Improve the condition of the body's largest organ—the skin
Increase joint flexibility
Pump oxygen and nutrients into tissues and vital organs, improving circulation
Paresthesia and nerve pain
Reduce spasms and cramping
Release endorphins—amino acids that work as the body's natural painkiller
Arthritis
Relieve migraine pain
If you are getting regular massages for a medical condition, you are not alone. According to the American Massage Therapy Association Consumer Survey Facts:
75% of individuals surveyed claim their primary reason for receiving a massage in the past 12 months was medical (43%) and stress (32%) related.
87% of individuals view massage as being beneficial to overall health and wellness
61% of respondents said their physician has recommended they get a massage.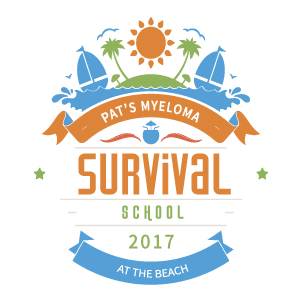 So if you're a myeloma patient and would like to attend Pat's Myeloma Survival School, you're in luck!
Reservations are being taken for FREE 30-minute massage therapy treatment and evaluation sessions on Friday, March 3rd. These soothing treats are part of a highly advanced physical therapy program under the direction of Melanie J. House, MPT, DPT, NCS. The University of Iowa Hospitals and Clinics, Department of Rehabilitation Therapies, developed this program for myeloma patients at the Holden Comprehensive Cancer Center.
Faculty and advanced students of the Costal Massage Therapy School provide the balance of the professional staff.
Caregivers are also offered massage treatments, to help them understand benefits. All costs are included in the three-day program's registration fees and reservations are limited.
Register for a Massage at Pat's Myeloma Survival School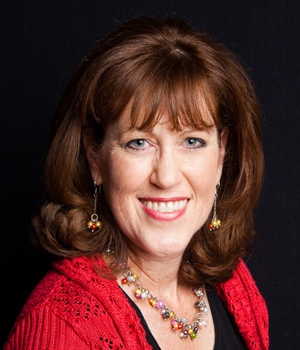 about the author
Jennifer Ahlstrom
Myeloma survivor, patient advocate, wife, mom of 6. Believer that patients can help accelerate a cure by weighing in and participating in clinical research. Founder of HealthTree Foundation (formerly Myeloma Crowd).
More on Life With Myeloma
Thanks to our HealthTree Community for Multiple Myeloma Sponsors: