ASH 2022: Faster, More Effective CAR T in Development by BMS for Multiple Myeloma
A next-generation CAR T product is being developed by Bristol Myers Squibb to shorten the manufacturing time down to 5-6 days, which is a remarkable advancement from current CAR T products that can take between 4-10 weeks. In the early study, it has better response rates compared to Abecma, a shorter turnaround time and can be given at a smaller dose.
CC-98633/BMS-986354 is a next-generation CAR T-cell product with a fully human BCMA-targeted CAR T. It is manufactured using the NEX-T process shorten the manufacturing time. There is also an improved potency of the product, intending to enhance the depth and durability of response. BMS-986354 is a less differentiated CAR T-cell product that may have improved effectiveness and tumor control.
The multi-center Phase I study is for relapsed multiple myeloma patients with a median age of 63 who have had at least three prior lines of treatment. The patients in this study had a median of 5 prior treatments.
Side effects included:
Cytokine release syndrome at 81.5% at grade 1 or 2, and one patient had grade 3
Other side effects were neurotoxicity, neutropenia and thrombocytopenia
The overall response rate across all dose levels was 95.1%. At the American Society of Hematology (ASH) presentation, Luciano Costa, MD of UAB Medicine reported that the median progression-free survival has not been reached, and 75% of the patients at six months are progression-free.
The study details include a process similar to the current CAR T Abecma product.
The patients go through apheresis to extract the T cells.
Patients undergo lymphodepleting chemotherapy (3 days fludarabine [30 mg/m2] and cyclophosphamide [300 mg/m2])
The extracted cells are purified and engineered with reduced ex vivo expansion.
The patients then receive a one-time dose of these expanded, modified cells.
For a detailed explanation of the CAR T process, see this article on HealthTree by Arturo Hurtado.
There were 3 dose levels in this study. (20 × 106, 40 × 106 and 80 × 106). This cell dose is 1/10th of the dose seen in other CAR T products.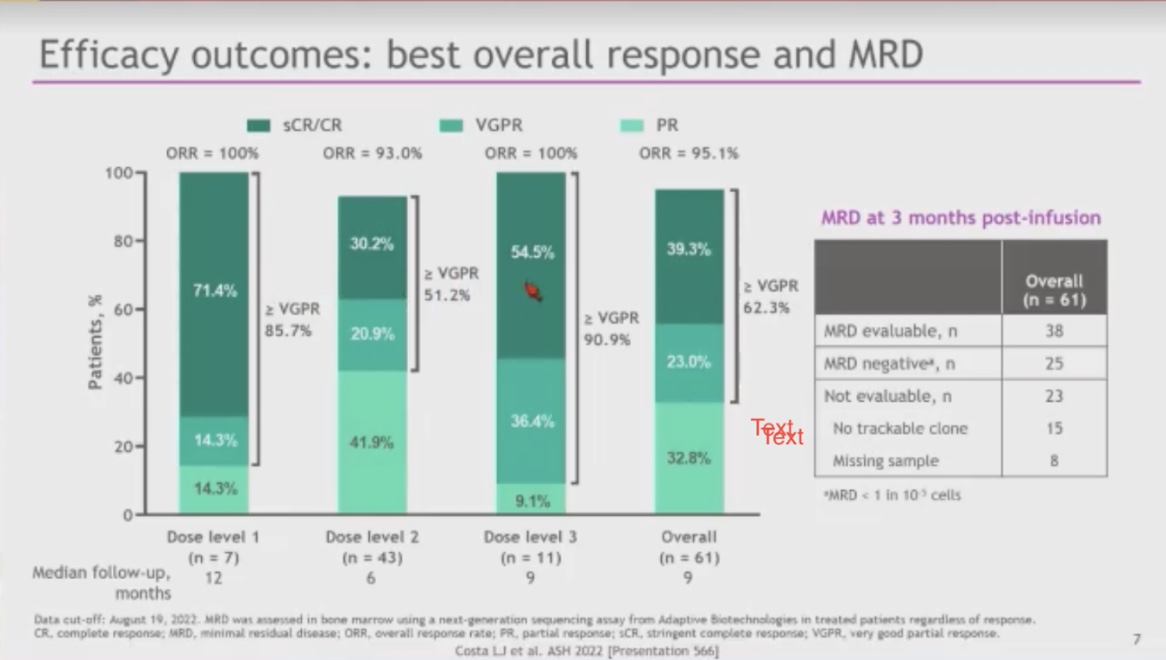 The most exciting elements of the NEX-T product are the reduction in manufacturing time to 5 -6 days and that the manufactured CAR T demonstrated a 10-fold greater proliferative capacity at dose level 2. We look forward to the updated outcomes for the effectiveness and duration of the response.
I am hopeful that the real-world practice for manufacturing CAR T products will significantly improve as these studies provide data to guide us forward.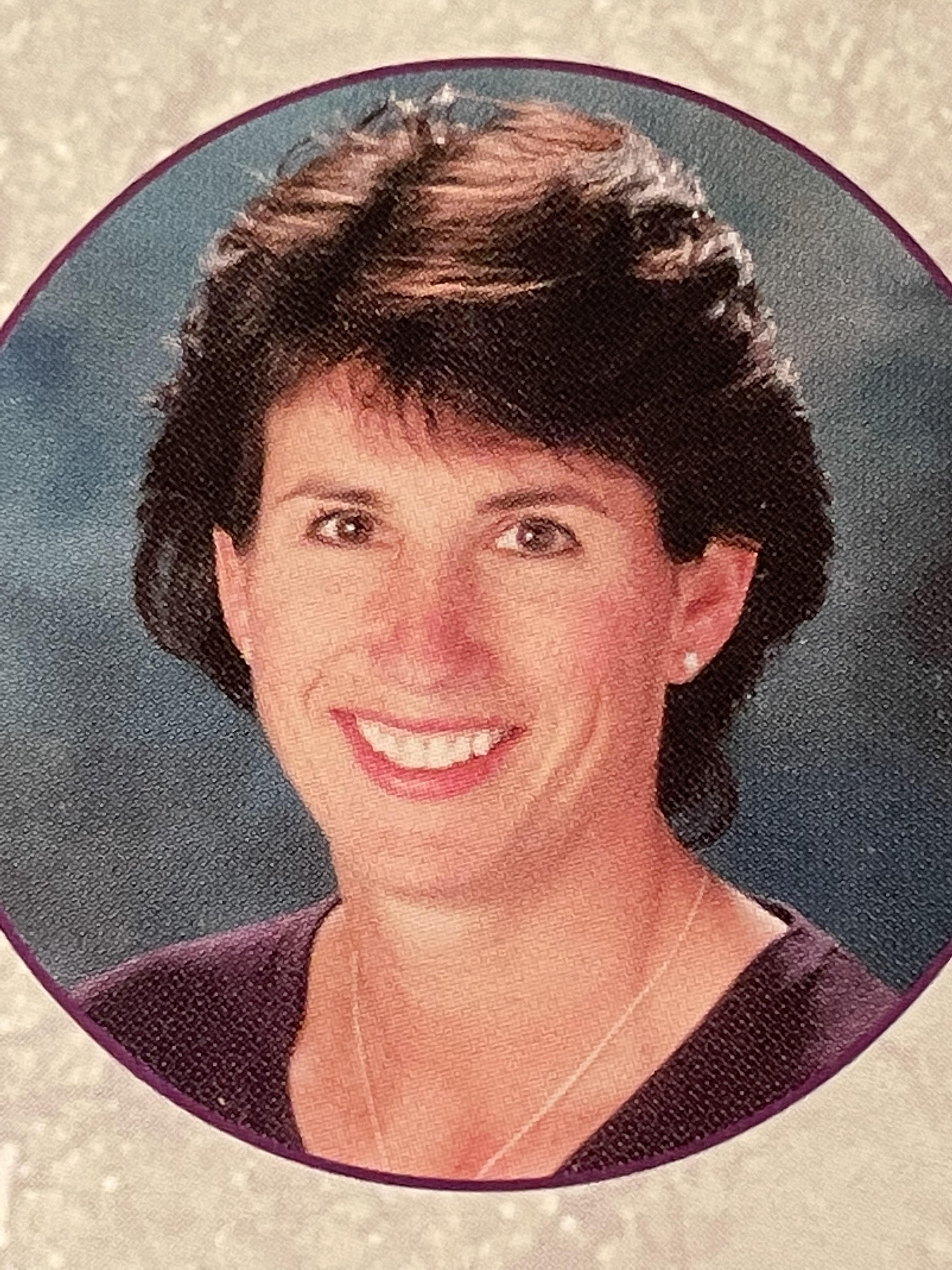 about the author
Beth Travis
Beth is a licensed Physical Therapist that truly believes in the benefits of exercise. Mother of two, a myeloma patient and advocate with a love of learning, healthy lifestyles and food adventures.
Thanks to our HealthTree Community for Multiple Myeloma Sponsors: