ASH 2017: Experts' Picks - Daratumumab with Revlimid, Velcade and Dex
ASH (American Society of Hematology) is the largest and most comprehensive hematology meeting this year. It covers all blood disorders. I asked some of the world's best myeloma specialists what they considered to be their favorite abstracts from ASH 2017. I am so pleased to provide the myeloma patient population the "Best of the Best 2017 Myeloma Abstracts".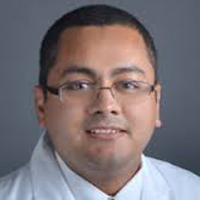 Dr. Usmani is the Director of Clinical Research in Hematologic Malignancies; Director of Plasma Cell Disorders; Clinical Associate Professor of Medicine, Levine Cancer Institute/Carolinas HealthCare System Charlotte, North Carolina Clinical Professor of Medicine, UNC-Chapel Hill School of Medicine Chapel Hill, North Carolina. In addition he is serving as the Editor-in-Chief of the ASH 2017 News Daily. Dr. Usmani has chosen Abstract 1879 as one of his favorites. This abstract is the use of RVd with or without daratumumab for newly diagnosed non transplant eligible myeloma patients. Abstract 1879 Interim Safety Analysis of a Phase 2 Randomized Study of Daratumumab, Lenalidomide, Bortezomib, and Dexamethasone Vs. Rvd in Patients ﴾ with Newly Diagnosed Multiple Myeloma Eligible for High‐Dose Therapy and Autologous Stem Cell Transplantation <
Dr. Usmani states "I have chosen this abstract because it is clinically very relevant to the current standard of care practice in the US, also asks the question whether or not we can put more patients in MRD negativity by introducing Dara in to the standard of care schema."
Comments from the Author:
The monoclonal antibody Daratumumab has shown up in SO many clinical trials as of late, Johnson & Johnson may have to market it with a new logo "Things Go Better With DARA!" I for one will not bet against this combination becoming the new standard of care for the newly diagnosed myeloma patient until the next generation improved monoclonal antibody is approved, or the next new headliner treatment for myeloma is developed. Background, Method, Results, And Conclusion Background: Addition of Dara to Vd (Velcade, dex) and Rd (Revlimid, dex) in previous trials improved complete response and overall response rates and progression‐free survival in relapsed myeloma. RVd followed by HDT (High Dose Therapy), ASCT(Autologous Stem Cell Transplant), and consolidation RVd, achieves high response rates in previously untreated myeloma. The primary objective of this study is to determine if the addition of Dara (Daratumumab) to RVd will increase the stringent CR rate by the end of post‐ASCT consolidation therapy. Methods: This is an ongoing multicenter, randomized, open‐label, active‐controlled study conducted in the US. About 200 patients will be randomized equally to Dara‐RVd or RVd. Patients receive 4 induction cycles (every 21 days) of RVd +/‐ Dara; followed by stem cell mobilization, HDT, ASCT; 2 consolidation cycles (every 21 days) of RVd +/‐ Dara; and maintenance therapy with R +/‐ Dara for 24 months. Results: In the initial phase of this study sixteen patients were enrolled in the safety run-in. A clinical trial run-in period is a period before a clinical trial is commenced. It can be passive "when a placebo or no treatment is given" or active "when treatment is used". In this case the determination of dose safety was the primary focus. All patients had completed at least 4 cycles of Dara-RVd as of 05 July 2017. Median age was 62.5 years. All 16 patients in the safety run-in phase continue study treatment. Updated data and follow-up on these 16 patients will be presented at ASH. Conclusion: The overall safety profile for newly diagnosed patients was consistent with those previously reported for Dara and RVd. The first 4 cycles of safety run-in phase are completed, and all 16 patients continue therapy. Enrollment to the main phase of the randomized study is ongoing. The potential of this RVd with Dara regimen looks to be a giant step forward. Time will reveal progression free survival, overall survival and mininum residual disease (MRD) data. Thank you Dr. Usmani for this potential next new Myeloma Standard of Care.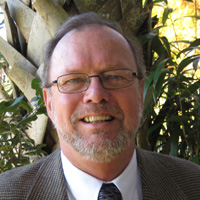 about the author
Gary Petersen
Gary is a myeloma survivor and patient advocate. His work centers around helping patients live longer by helping them to find facilities who are beating the average survival statistics. You can find Gary's site at www.myelomasurvival.com and follow him on Twitter at @grpetersen1
Thanks to our HealthTree Community for Multiple Myeloma Sponsors: