A Myeloma Patient's Story: Judith Dambowic and her Cancer Café
Judith Dambowic was 58-years old when she was diagnosed with myeloma. As a trained Physical Therapist Clinical Specialist in Chronic Pain, "she never imagined being on the opposite end of treatment as a patient." And yet, here she was.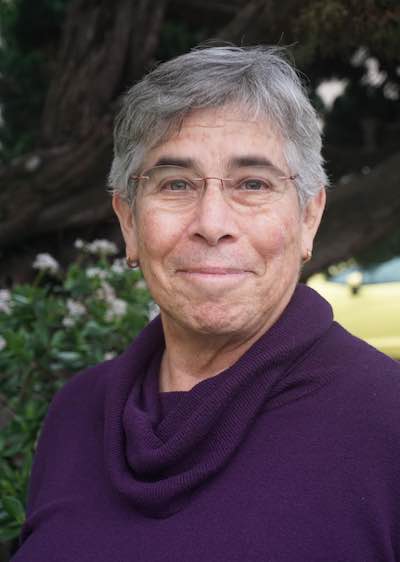 The first real challenging step for her was her first bone marrow biopsy. She felt that in that moment, in order to stay alive, she had to be willing to do what she was told and, in a sense, "donate her body to science." Up until that point she had not depended for her life on best practices and research. It wasn't easy, but she knew that if she didn't take matters into her own hands she could ultimately decrease her chances of survival.
Judith was also tied to three different cancer perspectives – one as a therapy specialist (her work), another as a caregiver for her mom (who had been sick), and also as a myeloma cancer patient. Many lessons were learned in those few years of diagnosis, that ultimately taught her that cancer and illness in general is not easy, but it's absolutely do-able.
She found that a few key lessons were standing out as she faced her cancer:
"Allow yourself to feel" – She recognized that in order to continue her cancer journey she had to feel all the feelings and to not be afraid of the harder ones. She ultimately learned that these feelings aren't permanent and will change, and she had to feel them to be okay during and after treatment.
"Don't be hard on yourself" – There was a point when Judith felt she was responding inappropriately to her cancer. Everyone talks about being a "fighter" and "fighting" but sometimes she just didn't always feel that way. Throughout her cancer journey she was going to experience a myriad of responses to treatment and different stages of her cancer and that was okay.
"Get the proper care" – Judith emphasized the importance of knowing the difference between a research facility and a non-research facility and found that finding the right facility and specialist made an incredible difference in her care. Ultimately, a patient needs to "trust their intuition."
She took everything she has learned thus far and created a one woman show in California, called Welcome to the Cancer Café. She hoped that through her show she can bring a unique perspective into the life of a cancer patient and help patients, medical providers, and her local community understand how unexpected, challenging, and at times enlightening that can be.
Many ask, why does she perform this challenging material? Judith responded with this:
It gives her resilience to fight her own cancer
Her performance is not only for her benefit. It's for her audience of patients, caregivers, and medical providers to help them to remember to see cancer through a light of humor and honesty.
On top of that, all event proceeds are donated to local cancer organizations in her community. For a special highlight of her event, please take a look at the following trailer video.
If you are unable to see one of her live performance, here is the link to the full one hour show on youtube "Welcome To The Cancer Cafe:"
DISCLAIMER: This article is written with the intent to highlight a myeloma patient and her cancer journey. The Myeloma Crowd itself does not sponsor or run The Cancer Café. We are also not liable for the content.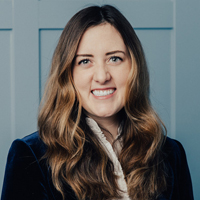 about the author
Allyse Shumway
MyelomaCrowd Editorial Contributor. Daughter to a parent with cancer.
More on Life With Myeloma
Thanks to our HealthTree Community for Multiple Myeloma Sponsors: