Pharmaceutical Assistance Programs for Myeloma Patients
Many cancer patients are well aware of the financial assistance that can be accessed through many private and non-profit organizations to help with copays, deductibles, and premiums. These are very generous programs. Unfortunately, many of them run out of money early in the year because the demand is so high. This article will review the other options available to you if you are underinsured or uninsured that can help you pay for prescriptions that are not fully covered through your prescription plan.
Pharmaceutical Assistance Programs (PAP's) are programs that pharmaceutical companies offer to patients. Because every pharmaceutical company has their own criteria for eligibility, it is very important that you are aware of them. And they may occasionally change. Additionally, be aware that the grants you receive for them are not taxable to you and also do not apply to your pharmacy deductible or out of pocket maximums. This is known as copay accumulator programs. If you have multiple medications you may also qualify for multiple grants.
Below is a review of Pharmaceutical Assistance Programs for many of the myeloma medications. Most of the pharmaceutical companies have additional programs to provide assistance to help patients find other resources to help them manage their medical expenses. I have included information on those programs as well if they are available.
Bristol Myers Squibb
Medications manufactured by BMS: Revlimid, Pomalyst, Thalomid, Empliciti, CAR-T ABECMA, BicNu
Assistance Provided: BMS offers Patient Access Support in their co-pay assistance for commercially insured patients. Federally or uninsured patients are not included for this assistance. However, assistance may be available after exhausting non-profit options through BMS's Patient Assistance Foundation at: www.bmspaf.org
CAR-T ABECMA - Cell Therapy 360. Assistance provided on a case by case basis. Income criteria applies.. Co-pay assistance, reimbursement support, patient support, and patient assistance programs are available for eligible patients.
BicNu - Patients must have no prescription coverage and have income at or below 300% FPL. Medicare Part D enrollees may apply for assistance through case by case appeals process who demonstrate a significant financial and medical need. BMS has a patient assistance program that offers additional outside assistance for uninsured patients or those experiencing financial hardship.
Janssen Biotech
Medications manufactured by Janssen Biotech: Darzalex, Darzalex Fastpro, CAR-T, CARVYKTI, Xarelto
Assistance Provided: Janssen's CarePath Savings Program for private insurance members. Johnson & Johnson Patient Assistance Foundation for uninsured and underinsured based on income levels and number in patients' households.
Janssen Compass Program provides a dedicated Care Navigator that can help assist patients finding additional financial assistance programs as well as provide educational treatment support based on your needs. They provide support such as: tips for taking care of yourself during treatment, and help with setting goals while living with cancer. This is provided free of charge when you are prescribed Janssen oncology therapy.(844) NAV-1234, or (844) 628-1234.
Janssen's CarePath Program provides access, affordability, and treatment support services to help patients get on and stay on the Janssen medications that are prescribed to them. This is especially pertinent to commercially insured patients to help with out-of-pocket medication costs.(https://www.janssencarepath.com/). Those with Government, Medicare or Medicaid may get assistance for programs to help lower medication costs by calling: 888-xarelto (888) 927-3586. There are also programs for individuals who are uninsured as well to help with out-of-pocket medication costs.
Johnson & Johnson
Medications manufactured by J&J: Doxil
Assistance Provided: must have Prescription coverage and show medical need. Some Medicare Part D patients who cannot afford their medication and meet certain financial criteria may also be eligible for assistance: www.janssencarepath.com and www.jjpaf.org, or (800) 652-6227. J&J also has The Hospital Assistance Program that helps eligible hospitals receive free medications to give to eligible out-patients directly
Karyopharm Therapeutics
Medications manufactured by Karyopharm: Xpovio
Assistance Provided: Karyopharm ffers a Co-pay Card Program for private insurance members. Xpovio offers Patient Assistance programs for uninsured or underinsured patients. Karyopharm also offers a Quick Start Program for patients to access Xpovio who experience a delay in insurance coverage. Their Bridge Program gives patients access to emergency Xpovio if they experience an unexpected disruption in therapy. www.xpovio.com
Karyopharm Therapeutics offers patients assistance in the following areas: navigating the insurance process, benefits investigation, claims assistance, including prior authorizations,and appeals.
Their dedicated nurse navigators can provide additional information about Xpovio treatment such as prescription resources, psychosocial support and additional nonclinical education, expectations of effects of Xpovio, as well as determine if third-party support such as transportation is needed.
Novartis
Medications manufactured by Novartis: Reclast injection, Zometa
Assistance Provided: The Reclast Patient Assistance Program provides assistance to patients experiencing financial hardship who have no third party insurance or medicine coverage for their medicines. Patients must meet income eligibility criteria. Income eligibility varies by household size and product. Applications evaluated on a case by case basis. www.patientassistancenow.com
Takeda Oncology
Medications manufactured by Takeda: Velcade, Ninlaro
Assistance Provided: Takeda offers Patient Support Services through Here 2 Assist their Velcade Reimbursement Assistance Program, Velcade Assistance Program and Copay Assistance program. Patients must be insured. Visit www.velcade.com or www.here2assist.com. Their Here to Assist programs is committed to offering patients comprehensive support such as: identifying additional support for their medications, helping eligible patients get started on treatment in the event of insurance delay, identifying specialty pharmacies to help fill and ship prescriptions appropriately, conducting regular follow-up calls to patients, and sending text message status updates and reminders to patients.
GSK
Medications manufactured by GSK: Blenrep
Assistance provided: GSK for You is a program committed to assisting eligible patients access their medications. Their co-pay assistance program is for commercially insured or uninsured patients. Federally insured patients are not eligible for this program. The GSK Assistance Program for Prescription Medicines assists patients who are uninsured and medicare and meet income eligibility criteria. Melphalan - Currently no Patient assistance programs through pharmacy. www.togetherwithGSKoncology.com
Sanofi Genzyme
Medications manufactured by Sanofi: Sarclisa, Mozobil.
Assistance provided: Care Assist Copay Program is a copay care used for reimbursement. Patients must have commercial insurance, including state and federal employee plans and health insurance exchanges.CareAssist Patients Assistance Program is for patients who meet program eligibility criteria. The Care Assist Program also provides assistance accessing medication and finding other resources. www.sanoficareassist.com
Genentech/Abbvie
Medications manufactured by Genentech/Abbvie: Venetoclax
Assistance provided: Co-pay programs provide direct assistance to patients to help with their co-pays, co-insurance or other out-of-pocket costs. Venclexta Access Solutions can be referred to the Genentech Oncology Co-Pay assistance program. Not valid for Federal or state government programs . The Genentech Patient Foundation provides free Genentech medicine to people who don't have insurance coverage or who have financial concerns and meet eligibility criteria. www.genetech-access.com/hcp. www.abbvie.com/patients/assistance. Patients with Medicare Part B without supplemental insurance may qualify.
My AbbVie Assist provides free AbbVie medications to qualifying patients.
Amgen
Medications manufactured by Amgen: Kyprolis
Assistance Provided: Amgen's First Step Program for eligible insured private insureds help pay out-of-pocket prescription costs. No income requirements, Amgen's Safety Net Foundation offers assistance to patients with income limitations and household criteria. You must be uninsured or your insurance plan excludes Amgen medications or it generic/biosimilar. Certain Medicare Part D beneficiaries who cannot afford Kyprolis may be eligible and must meet certain criteria. Visit www.amgensafetynetfoundation.com
This is some general information for myeloma patients searching for assistance to pay for myeloma drugs. All of the assistance programs have certain criteria to participate such as income, insurance coverage and residency. Some pharmaceutical companies may require that you exhaust financial assistance options through other organizations such as LLS, Patient Advocacy Foundation, Healthwell Foundation, before seeking their assistance.
When applying for any of the assistance programs, you will need to provide income verification information, Dr's name, phone and fax numbers and address. For additional financial resources visit the HealthTree financial resource page. If you need additional assistance, please request a Financial Coach through the HealthTree Coach program.
Find or become a Healthtree coach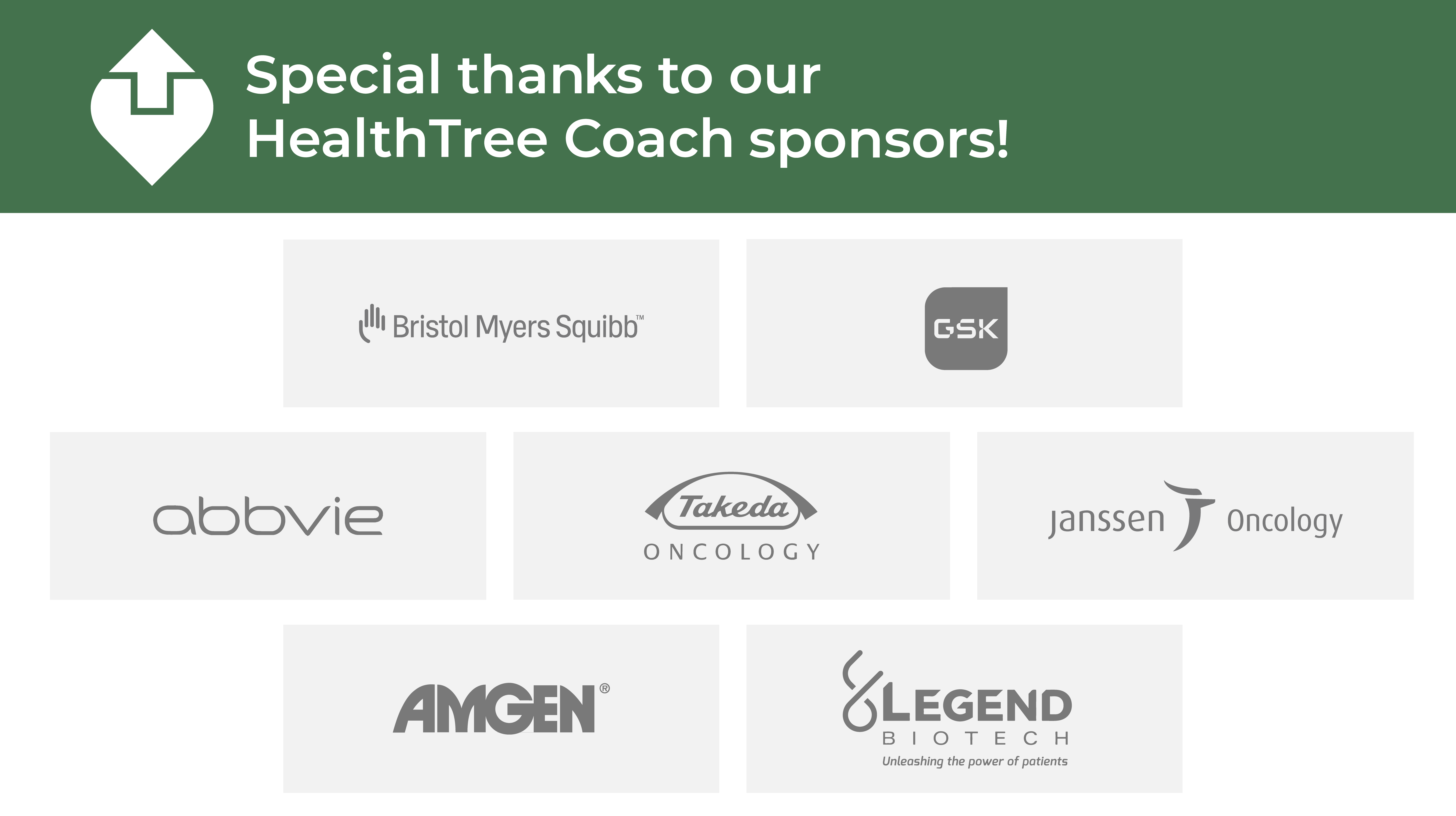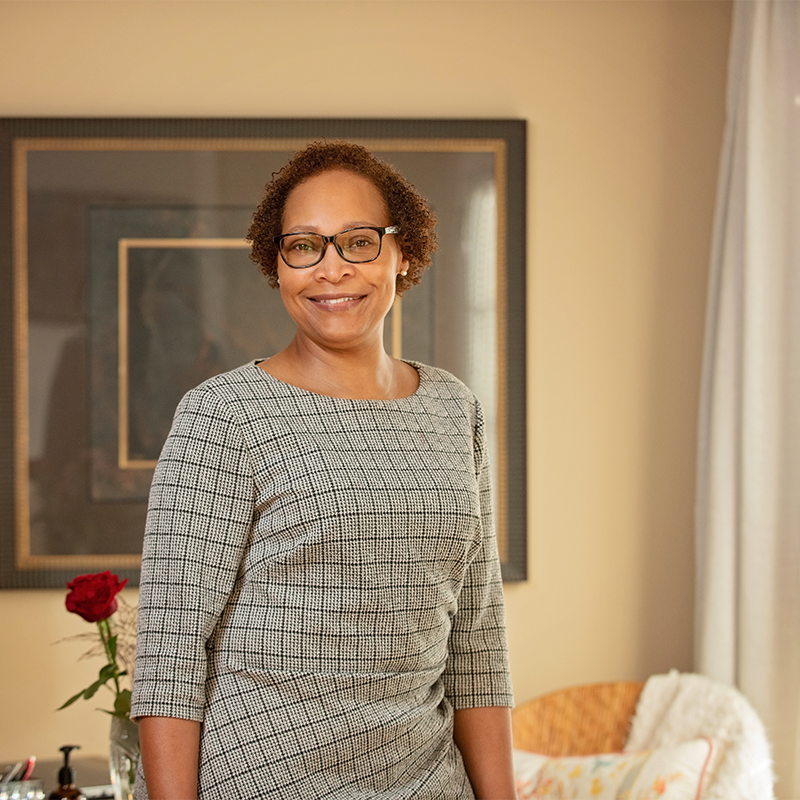 about the author
Diahanna Vallentine
Diahanna is the Financial Program Manager for the HealthTree Foundation, specializing in financial help for multiple myeloma and AML patients. As a professional financial consultant and former caregiver of her husband who was diagnosed with multiple myeloma, Diahanna perfectly understands the financial issues facing myeloma patients.
More on Life With Myeloma
Thanks to our HealthTree Community for Multiple Myeloma Sponsors: