HealthTree Moves for Multiple Myeloma Starts September 1!
Join us for Blood Cancer Awareness Month beginning Sep 1, 2022, with our Semi-annual fitness challenge. We challenge you to Move with us.
Download the HealthTree Moves app on your iPhone or Android phone and join our upcoming "HealthTree Moves for Blood Cancer Awareness" Challenge as we try to reach our goal of 500,000 cumulative minutes exercised in the month of September. Using our HealthTree Moves app, you can track your minutes of daily exercise during the month of September manually or with a synched smartwatch.
Everyone who completes a minimum of 120 minutes of tracked activity will receive HealthTree Moves swag. Twenty-five raffle winners who accomplish 15 out of 30 days of activity will receive an Amazon gift card, and five raffle winners who accomplish 25 out of 30 days of activity, will receive an Apple watch or FitBit.
Some great examples of low-impact activities you can add to your routine are:
Aqua-aerobics or walking in the pool
Biking (stationary or recumbent)
Walking
Yoga
Strength training
Swimming laps
As a community, we get to cheer each other on and feel the support, encouragement as well as accountability from everyone on this journey in one way or another. Knowing we are in it together brings a new level of energy.
Based on the Department of Health and Human Services it's recommended that most adults should follow these exercise guidelines:
Aerobic activity (cardio)- At least 150 minutes of moderate activity or 75 minutes of vigorous aerobic activity a week. Moderate and vigorous activity can be mixed up as well.
Strength Training- Strength exercises with weights or resistance should be aimed to be performed 2 times a week.
When starting a new exercise program, setting new goals, and getting back into an exercise routine, first it's important to talk to your specialist and find out what modification you may need to make. Second, making a measurable goal for your activity can help you stay on track each day.
Focusing on accomplishing active minutes per day/week is a manageable goal for fitness and an easy way to track. Increasing the variety of exercise types you can do, allows you to fit in what you can in a manageable timeframe and make it work with your schedule.
If you end up with extra fatigue you don't feel up to getting your miles in, it may feel discouraging. With a minutes-based goal, you can substitute your activity of movement from walking to yoga, stretching, aqua exercise, etc. Remember to be patient with yourself. Don't limit yourself to the variety of things you can try.
When you push to track for miles accomplished, sometimes you push your body harder than you are feeling up for that day, by switching to minutes, it's about getting in what you can in that time for the day, taking stress off yourself physically and emotionally.
Movement, fitness, exercise, whatever you want to call it, has a lot of importance and benefit. The key with movement is to focus on what you can do, and not push yourself beyond your limits.
Remember to join us on September 1, 2022, in our HealthTree Moves app for our HealthTree Moves for Blood Cancer Awareness Challenge, get moving today!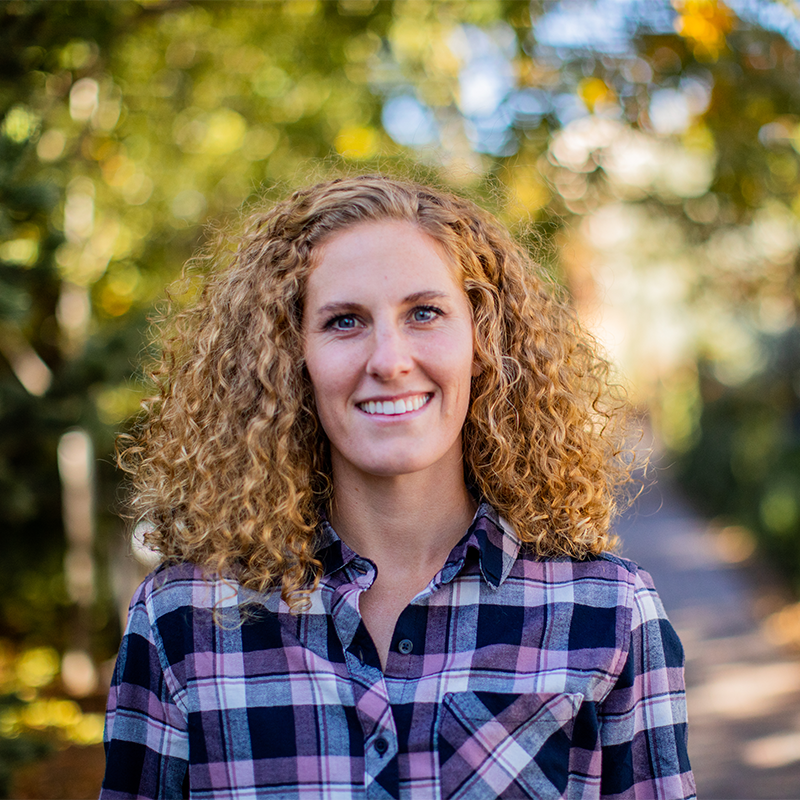 about the author
Linnley Sweeney
Linnley joined the HealthTree Foundation in January 2020 as the Fitness Events Manager. Her husband is a childhood cancer survivor as well as a cancer biologist. Finding a cure, better treatments, and balance through treatments is what drives their family. Linnley is an Advanced Cancer Exercise Specialist and focuses on finding what you can do rather than can't.
More on Life With Myeloma
Thanks to our HealthTree Community for Multiple Myeloma Sponsors: