Living Medicine by Dr. Fred Appelbaum: A Book Review
The greatness of Dr. Fred Appelbaum's book, Living Medicine, comes not only from the rich history that he's included in the pages but the stories of patient and family sacrifice, selflessness, and dedication to a cure that mark the book as striking.
The book follows Dr. Don Thomas, a pioneer (or perhaps the pioneer) of bone marrow transplantation. As a young doctor, he believed in the concept of bone marrow transplantation and its ability to cure leukemias. He, along with the help of his supportive wife, Dottie Thomas, made it their life mission to make that dream possible.
However, it wasn't without significant challenges and outside discoveries that this dream would become a reality. As mentioned at the beginning of the article, it was not without patient and caregiver sacrifice and willingness to participate in radical clinical trials that would pave the way.
Hardly anyone believed in Dr. Thomas' theory of bone marrow transplantation. In many ways, he had to start the project from scratch. As all lab researchers do, he began working with animals to test his theory. He was known for his "dog farm" in which he kept his successful test canines around to observe them and continue to experiment. Dottie was his administrative assistant and kept the operation running.
Eventually, Dr. Thomas began practicing in Seattle, and after some partnerships and compromises were made, he began his now extensive bone marrow transplant program at Fred Hutch Cancer Center. He recruited brilliant researchers, passionate nurses, and eventually caring dietitians and social workers to take on this innovative mission.
Patients flocked to him in desperate hopes of a Hail Mary treatment to save their loved ones. Many of these patients would ultimately die due to unknowns of the procedure, complications such as graft versus host disease, and post-transplant infections. When the successes began to multiply, no one was more relieved than Dr. Thomas, whose primary mission was to save lives.
What moved me the most was the desire of the parents (as many of these patients were children with cancer) to save their child and contribute to a better future for other families that would have to go through the same diagnosis, treatment, and ultimate fate if no other options were being tested.
Dr. Thomas and his brilliant, hard-working team's efforts influenced key AML specialists, who in the 1990s and early 2000s made the concept of allogeneic stem cell transplants the standard of care for acute myeloid leukemia treatment, saving thousands of lives and increasing the duration of remission for so many.
Many scientific discoveries are highlighted in Appelbaum's Living Medicine, such as the discovery of HLA groups and how they would contribute to successful allogeneic transplants, the use of umbilical cords in marrow donations, immunotherapy breakthroughs to help prophylactically, and the great success of transplantation in those with thalassemia or sickle cell anemia.
The moving stories of patients and their loved ones who are willing to participate in clinical trials will surely impact our AML community in which many are doing the same. While clinical trials today are much safer, as more is known about sterilization, transplant, GVHD (graft-versus-host-disease), and prophylactic interventions, it still can be a significant sacrifice to participate in a clinical trial, especially with ground-breaking therapies in Phase I or Phase II settings.
AML patients today participate in clinical trials for the same reason that people put their lives on the line back in Dr. Thomas' day. They are looking for a cure and are willing to do what it takes to find that cure.
HealthTree is delighted to have the author of this impacting book, Dr. Fred Appelbaum, at our HealthTree 2.0 Launch on October 23rd.
We will discuss how we are reshaping the HealthTree model to create educated, connected communities that actively participate in a cure for not only AML but all respective blood cancers. Cancer innovation didn't stop with Dr. Don Thomas, nor will it stop with us.
Join us virtually to hear from Dr. Appelbaum on October 23rd by registering using the button below.
Register for the HT 2.0 Launch
If you are interested in purchasing Living Medicine, you can do so here: Amazon Link for Living Medicine Book.
Keep in mind that a notebook and pen might be beneficial while reading, as so much important information about cancer innovation is shared in the 263 pages. Helpful notes and a bibliography are also included within the book.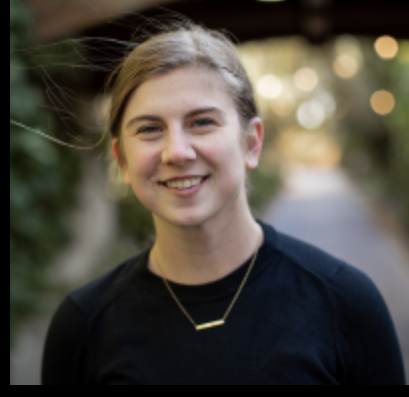 about the author
Audrey Burton-Bethke
Audrey joined the HealthTree Foundation as a Community Manager in 2020 after previously working in the nonprofit field for 4 years as a director of Fundraising and Development. She graduated from BYU with a major in Spanish and Nonprofit Management. Audrey is passionate about serving others, loves learning, and enjoys a nice mug of hot chocolate no matter the weather.
Thanks to our HealthTree Community for Acute Myeloid Leukemia Sponsors: