Hooray! Another Myeloma Drug Gets Priority Review: Amgen's Kyprolis (carfilzomib) with Dex for Relapsed Disease
The FDA has now granted priority review to Amgen's Kyprolis (carfilzomib) for relapsed multiple myeloma patients so that it can be used in combination with dexamethasone (dex) for patients who have received at least one prior therapy. As a myeloma patient, I am thrilled that this and so many other drugs are being sped through the FDA approval process. (In July we shared the news that the FDA has approved Kyprolis® [carfilzomib] for injection in combination with Revlimid® [lenalidomide] and dex for the treatment of myeloma patients who had received one to three prior lines of therapy. This FDA approval is different because Amgen is now seeking approval for use of this drug combined with just one addditional agent, dex-- giving patients and doctors additional options. You can read that article here.)
Positive results from the recent ENDEAVOR trial comparing Kyprolis/dex vs. bortezomib/dex led to the priority status. It is yet another milestone that shows Kyprolis' strength as another improved therapy option. When approved, the combination of Kyprolis and dexamethasone will be an effective addition to today's myeloma arsenal.
Kyprolis had already received FDA priority review for use with dexamethasone and lenalidomide in July 2015 based on a different clinical trial, called the ASPIRE trial.
This approval would allow its use with dexamethasone alone, giving doctors greater flexibility in how Kyprolis is prescribed.
The fast-track status by the FDA helps get final approval at a faster rate. According to Oncology Times,
"The FDA's priority review designation shortens the time to complete a drug's review and aims to deliver a decision on marketing approval designation for drugs that may offer major advances in treatment or provide a treatment where no adequate therapy exists within six months under the Prescription Drug User Fee Act (PDUFA). The FDA action date for Kyprolis for this indication is January 22."
Kyprolis was also FDA-approved for patients who have received at least 2 prior therapies, including bortezomib and an immunomodulatory (like thalidomide, lenalidomide, or pomalidomide).
This is exciting news for myeloma patients who need new combination options when they experience relapse. The more combination options available, the more flexibility doctors and patients will have with their treatment.
Looking for a clinical trial using Kyprolis?
To find all current clinical trials using Kyprolis, simply click on this link by SparkCures right here (note that there are several trials and we have done the research for you!).
To find other drug-specific clinical trials, click on the SparkCures link.
More information about the ENDEAVOR trial
For more information about the ENDEAVOR trial results, including Kyprolis safety and side effect information, read the complete PRNewswire press release here: PRNewswire: FDA Grants Priority Review for Amgen's Supplemental New Drug Application for Expanded Labeling of Kyprolis® (Carfilzomib) in Relapsed Multiple Myeloma
Kyprolis is marketed by Onyx Pharmaceuticals, Inc., an Amgen subsidiary.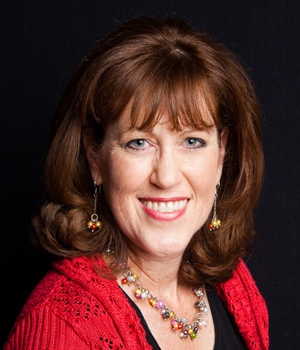 about the author
Jennifer Ahlstrom
Myeloma survivor, patient advocate, wife, mom of 6. Believer that patients can help accelerate a cure by weighing in and participating in clinical research. Founder of HealthTree Foundation (formerly Myeloma Crowd).
Thanks to our HealthTree Community for Multiple Myeloma Sponsors: