Will Health Insurers Inhibit Medical Progress?
BY GREG BROZEIT
Very few patients have noticed an epic struggle taking place among policy wonks, lobbyists, hedge fund managers and economists in the drug and insurance industries. Some want describe the fight as being about drug pricing and value, but it might actually be about limiting access to newly approved and emerging myeloma therapies.
Patients are mostly in the dark because they have been intentionally left out of the argument. But they can find it if they know where to look.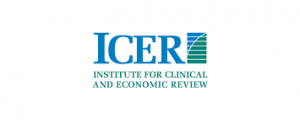 The controversy revolves around recommendations by the (ICER), a Boston-based nonprofit that is mostly supported by insurance company- and investor-funded foundations, to create "value-based" or "indication-specific pricing" drug reimbursement rules for insurers.
ICER released draft report on April 7, 2016 on the "effectiveness and value" of drug treatments for relapsed and refractory myeloma. A number of critics question whether this proposal actually serves patients' best interests.
In preliminary comments, Dr. Rafael Fonseca of Mayo Clinic Scottsdale wrote about ICER's "many methodological limitations" that would "make its real world applicability impossible." He argues that their criteria fail to take into account how physicians make actual treatment decisions. Nor does he believe they nimble enough to respond to the rapidly changing landscape of myeloma treatment.
The recommendation could potentially give insurers incentives to deny coverage based on "requirements such as 'first fail'", which, if strictly interpreted could endanger payments for future options. Failing a drug treatment once doesn't mean it won't be re-sensitized by another drug treatment to become effective in the future, meaning access to it should not be arbitrarily denied.
"Indication-specific pricing" might also impact physicians' options to prescribe off-label medications which are essential in most cancer treatment regimens. Off-label drugs are indeed an essential feature of American medicine and provide physicians more treatment options outside of approved and clinical trial settings. For example, in its early years of use in myeloma, thalidomide was prescribed off-label.
The blog for The Center for Medicine in the Public Interest, a nonprofit largely supported by the pharmaceutical industry, claimed the ICER draft report "cherry picks data to achieve its desire [sic] conclusion" to decide "who lives and dies." Amgen, manufacturer of Kyprolis®, maintains ICER's "comparison…does not address trial heterogeneity." Yet, as patients know, myeloma is a personal disease that cannot be subjected to one-size-fits-all formulas.
A recent article in Forbes considered ICER in the light of other value frameworks that are being proposed by Memorial Sloan Cancer Center and the American Society of Clinical Oncology warning, "Pricing and coverage decisions made on the basis of incomplete value frameworks run the risk of reducing future innovation by penalizing drugs that actually offer value to society."
The ICER report tries to fit its framework within the boundaries of National Comprehensive Cancer Network (NCCN), International Myeloma Working Group (IMWG), and the United Kingdom's drug regulatory agency, the National Institute for Health and Care Excellence (NICE) guidelines. While interesting as an intellectual exercise, inclusion of NICE criteria is curious given the differences in the U.S. and U.K. heath care delivery models.
Unlike American regulatory agencies, NICE budgeting for drug reimbursement is a zero-sum game. Its budgets are limited to annual caps meaning that for any new drugs and the costs associated with them to be approved, a corresponding amount covering another drug has to be eliminated. Under those rules, NICE limits physicians to specific myeloma pathways as well as their ability to make informed, independent, and professional judgments.
Jim Omel, writing recently for the Myeloma Crowd notes that "Blind adherence to Clinical Pathways can be detrimental because patients have individual variability" and instead of "[c]omplete concordance with pathways…there has to be significant allowance for outliers."
There is no question that discussion and hard decisions about health care must happen, but they have to be holistic. Yes, drugs are expensive. But so are medical imaging, hospital stays, surgeries, transplants, radiation, and transportation and lodging to see specialists.
To pick out one of those targets might be popular, but it risks causing collateral damage if done badly. Moreover, to leave patients out of the discussions or minimize their participation to obscure, hard to find events will most assuredly mean their needs and concerns will be minimized if not ignored.
As it stands now, ICER's proposal risks making backward-looking policy while the science of myeloma is moving forward, sometimes at incredible speeds. It does so by misdirecting public debate to drug costs alone. ICER would do well to take a step back, consider a patient-centric approach, and communicate its goals and intentions clearly to those who will be most affected by their recommendations.
If the final ICER recommendations ignore the larger universe of the benefits and value of medical advances like longer survival rates and improved quality of life issues for the sake of a bottom line, they pose real threats to progress being made to cure myeloma.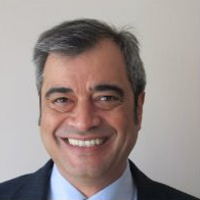 about the author
Greg Brozeit
Greg Brozeit has been with the HealthTree Foundation since 2015 when he began volunteering for the Myeloma Crowd. Prior to that he worked with Dr. Bart Barlogie and the International Myeloma Foundation, inaugurating many myeloma patient advocacy and education programs.
More on Life With Myeloma
Thanks to our HealthTree Community for Multiple Myeloma Sponsors: