Will Blood Cancer Gene Therapy Be Affordable?
BY GREG BROZEIT
Sticker shock has tempered excitement about the Food & Drug Administration's (FDA) recent approval of the first gene therapy available for clinical use. Initial reports indicate the newly approved drug, a single treatment CAR T cell procedure for a rare form of leukemia, will cost as much as $475,000.
Yesterday a New York Times report outlined these concerns. According to an industry advocacy group, there are "34 [gene therapy treatments] in the final stages of testing necessary for FDA approval, and another 470 [are] in initial clinical trials," virtually all targeting rare diseases. But hope can quickly become anxiety when, for example, a gene therapy in development "to prevent blindness in those with a rare genetic disease, for example, is expected to cost between $700,000 and $900,000 per patient on average."
"Obviously, it will take new paradigms of paying reimbursements than those currently used by insurers and government providers if we are to make these emerging therapies accessible and affordable," said Myeloma Crowd founder Jenny Ahlstrom. "The Myeloma Crowd Research Initiative is supporting two important research projects through crowdfunding activities. It would be unacceptable to see them be approved only to have the costs be out of reach of patients who need them."
Currently, myeloma patients—as well as many with other cancers—can potentially have hundreds of thousands of dollars of annual drug costs that, as cancers become more chronic, can stretch into many years. New approaches being considered are more likely to look at long term costs.
In such cases, the benefits and costs of one time gene therapies like CAR T cells or T cell immunotherapies must be compared to the potential cumulative costs of existing therapies. Seen through such a prism, potential long-term costs of one or two million or more dollars per patient make a CAR T cell procedure that might cost $800,000 more attractive to payers.
But there is no denying that the upfront costs are daunting, especially when systems are not set up or used to spending so much at one time.
One promising proposal "is to pay for these novel drugs as you might a mortgage on a house. An insurer would pay a large fraction up front, when the patient is treated, and then make regular payments until the entire bill is paid—or the disease returns. That would require an unprecedented type of cooperation among insurers."
In other words, payment for approved gene therapies would be spread out over a longer period, much like an annuity. The financial risk for drug and biotech companies would be that the payments would be stopped if the therapy proved to be ineffective within a specified, agreed upon period of years.
But if they were proven to be successful in an overwhelming number of treated patients, then paying an annual installment of $100,000 as compared to $200-300,000 or more for a period of seven-to-eight years might satisfy insurance actuaries, especially if they could stop payment in the event of a failed therapy.
The opportunity and the stakes are too high to let business as usual hinder the potential to revolutionize disease treatment in ways we could not imagine just a decade ago. Insurers have to change their mindsets. Not doing so would be like snatching away a life preserver from a drowning person.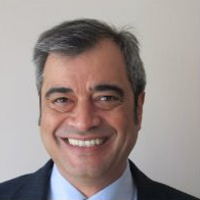 about the author
Greg Brozeit
Greg Brozeit has been with the HealthTree Foundation since 2015 when he began volunteering for the Myeloma Crowd. Prior to that he worked with Dr. Bart Barlogie and the International Myeloma Foundation, inaugurating many myeloma patient advocacy and education programs.
More on Life With Myeloma
Thanks to our HealthTree Community for Multiple Myeloma Sponsors: