Why Patient Advocates Are Important to the Myeloma Community
COAUTHORED BY GARY PETERSEN AND SUZIEROSE Why have myeloma patient advocates been so important to the success of the the fight to improve outcomes for multiple myeloma? We advocates are motivated by the most basic human need, survival. There also is a belief that we can use our experience and knowledge of myeloma to provide help to others who find themselves in the same situation.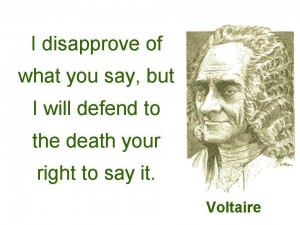 Unlike many diseases, myeloma is not just a rare cancer but it is also a cancer where the experts have divergent views. For many of us this factor alone creates lots of anxiety when diagnosed. Not only have we not heard of the disease but we also learn our doctors do not have definite answers for how to proceed. We find ourselves seeking out multiple voices and resources to learn not just about what the disease is but also what therapy we should select. We become stakeholders in the process. Patient advocacy is one way we do so. We may not always agree but we respect each others educated views, and are unafraid to debate them rigorously. From this we all learn. Maybe this is why we have such a visceral response to censorship , and to those who try to manage the message. Patient Advocates usually conduct extensive research, find the best sources of information, but still feel there is an unfulfilled need, and are determined to make a contribution. Some of these contributions include: The International Myeloma Foundation (IMF) a non-profit organization dedicated to the education, research, and treatment of multiple myeloma. It was founded in 1990 by Brian and Susie Novis, along with hematologist/oncologist Dr. Brian G.M, directly following Brian Novis' myeloma diagnosis at the age of 33. Kathy Giusti saw a need to bring together researchers and industry to prioritize clinical research and drive the pipeline for new & effective therapies so she initiated the MMRF. When Pat Killingsworth was diagnosed he became a support group leader and wrote several books to help patients understand what it is like to Live with Myeloma. Then there is Nick Van Dyk who was diagnosed as a young man and decided to share his myeloma journey on a blog describing his choice for very aggressive therapy. If you talk to Pat Killingsworth or Nick Van Dyk, you discover that their patient advocacy views on therapy are similar in some regards but differ when it comes to an conservative or aggressive therapy approach and the institutions they selected for therapy reflect those views. Then there is Jenny Ahlstrom and Dana Holmes, who looked over the myeloma landscape and identified gaps that needed to be filled. Ahlstrom believed that patients needed a professional dialogue platform with access to the brilliant minds in myeloma research to share the evolving clinical choices on the cutting edge. Thus we have mPatient Myeloma Radio,a weekly live internet radio show focused on clinical trials. Holmes, couldn't find a source that focused solely on asymptomatic (smoldering) myeloma patients and she initiated a Facebook forum where patients can exchange information and keep abreast of the rapidly changing therapy guidelines for a group of myeloma patients being designated today as pre-myeloma. In addition there is ourselves. Petersen identified the need for myeloma patients to be able to learn what the survival statistics were for myeloma patients at different treatment institutions and academic centers. Suzierose started a blog that focused on the science behind the therapies as they move from the bench to the bedside and she provides analysis of the latest published clinical trial outcomes. Others include Matt, Cindy, Lizzy, Nancy, Danny, Mike, and more. And we can not forget those like Barb and Sandy that are no longer with us. All of these patient advocates have one thing in common they understood the need to share and empower those who were diagnosed with myeloma so as to derive the best possible care and more importantly they felt the need to become part of the solution. Which brings us to the focus of this post, there is nothing more critical to myeloma survival than the selection of a myeloma specialist. Studies and surveys show that myeloma patients treated by specialists and at academic centers have longer survival. As patients, there is no group for whom it matters more and so editing out critical information is detrimental to the overall goal of educating as many patients as possible to save lives When we are confronted with an illness many feel is incurable and life ending, it feels like the future has been snatched away from us and not by personal choice. Such that when those who have far less urgency seek to take away our voice, we push back on any censorship to control communication from the true stakeholders in all of the research, data and choices that are being made daily to ensure that we not only survive but thrive with myeloma. The internet, advocate web sites, IMF, and MMRF allows the advocate forums to provide their frank, independent, educated, and uncensored contributions to the myeloma patient survival effort. Working together "WE WILL SAVE LIFE"!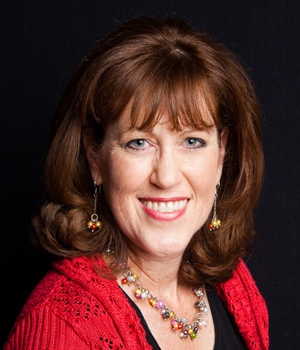 about the author
Jennifer Ahlstrom
Myeloma survivor, patient advocate, wife, mom of 6. Believer that patients can help accelerate a cure by weighing in and participating in clinical research. Founder of HealthTree Foundation (formerly Myeloma Crowd).
Thanks to our HealthTree Community for Multiple Myeloma Sponsors: