Written by Glori Traeder
We just finished Terry's 100 day post stem cell transplant appointment with Dr. Jacob Laubach at Dana Farber Cancer Institute. He has had a great recovery, he is feeling very well and has "pristine" lab results. Now on to maintenance.
After hearing the terrifying news that Terry had multiple myeloma in late January of 2019, we were frantic to find reliable, non-biased resources to figure out what to do next. We had no idea what type of cancer myeloma was, where to go, who to believe, or where to start. One of our most reliable early resources was
myelomacrowd.org
. The
Myeloma Coach program
was just starting, and similar to jumping onto a dating website, I started looking for a coach to help navigate our new life. Brian and Elise Martin seemed like a good fit for us because Brian is about Terry's age, had a SCT, and was interested in an active lifestyle.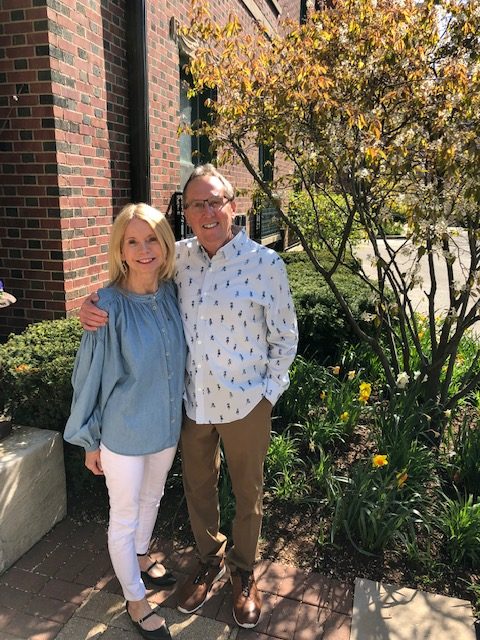 Elise and I (the caregivers) began communicating via email, with Terry and Brian involved as well. They gave us invaluable information on what to expect before, during and after SCT. Before long it felt as if we already knew them. Since we live in Illinois, we planned to stay in the Boston area 7 weeks pre and post SCT, since Terry's care is managed by Dr. Laubach at DFCI, with inpatient care at BWC.
We didn't know this when we reached out to Brian and Elise, they live in the Boston area, so three weeks post SCT we met our coaches at their lovely home in the Boston area. The afternoon flew by with no lapse in conversation, not only related to myeloma and SCT, extending into shared interests in golf, outdoor activities and our families. As we drove up to their house, it felt like we already knew them.
Not every Myeloma Coach experience is going to be like this. For us, they have become friends with and without a shared life experience, and they continue to provide post SCT advice, anticipatory guidance, advocacy and the latest myeloma research.
Last night we rendezvoused in Boston with our Myeloma coaches, Brian and Elise, had a great evening of dinner and conversation and plan to stay connected in the future.
We sincerely appreciate the efforts that the Myeloma Coach program brings myeloma patients, caregivers and professionals together toward a shared goal.