Wall Street Journal: Simple Tool Helps Myeloma Patients Fight Side Effects
Read the full article by Lucette Lagnado in the Wall Street Journal
A recent study by assistant professor of oncological sciences at Mt. Sinai (also with the University of Reykjavik in Iceland), Dr. Heiddis Valdimarsdottir, shows that using a simple bright white light helped ease both fatigue and depression for myeloma patients.
After Wanda Cwiecek began treatment for multiple myeloma, a cancer of the blood, she had trouble sleeping and felt emotionally drained. She would get home from work so tired she immediately needed to lie down.

Ms. Cwiecek, who received chemotherapy in 2014 and a stem-cell transplant for her cancer, last year took part in one of a series of randomized clinical trials at the Icahn School of Medicine at Mount Sinai to test whether regular exposure to bright white light could reduce the extreme fatigue and feelings of depression that affect many cancer patients.

For 30 minutes every morning over four weeks, Ms. Cwiecek, a 64-year-old paralegal in New York City, sat near a special light box that emitted an intense white light. She would usually have coffee and watch TV news during the sessions. She quickly felt improvements. "Life got easier," she says. She began to sleep better at night and was less tired during the day. "I felt happier. I had more energy with the light," she says.

Overall, 54 cancer patients participated in the latest trial—about half were exposed to bright white light and the rest, a control group, were given a dim red light to use. One of the lead researchers, Heiddis Valdimarsdottir, reported preliminary results at the annual meeting of the American Psychosomatic Society in March. Patients exposed to the white light had significant improvements in relieving symptoms of depression, while the control group had no real changes in their condition, says Dr. Valdimarsdottir, an assistant professor of oncological sciences at Mount Sinai who is also with the University of Reykjavik in Iceland.

An earlier study the researchers conducted found light therapy, known as systematic light exposure, also helped patients feel less fatigued.

William Redd, a Mount Sinai psychologist, professor of medicine and a lead researcher in the trial. Light therapy "has had a major impact on cancer patients with fatigue and depression," he says.

"We know that cancer patients are light-deprived," says William Redd, a Mount Sinai psychologist and professor of medicine and another of the lead researchers in the trial. "You feel lousy, you stay at home, you feel even worse." Light therapy "has had a major impact on cancer patients with fatigue and depression," he says.

Scientists have long observed that bright light can help treat various conditions, including seasonal affective disorder, or SAD, a type of depression that occurs in winter months in the absence of sunlight, and the effects of jet lag. The Mount Sinai research is among the first to look at light therapy in cancer patients.
Patients in the study sat for 30 minutes a day by a bright white light that emitted 10,000 lux. They could perform other activities while they sat by the light which was set at a 45-degree angle about 18 inches from their face.
Denise George, another participant in the Mount Sinai trial, says she began feeling improvements in her fatigue after about a week of starting the light study. The Brooklyn, N.Y., resident also believes the light therapy helped improve her memory, which had suffered from a decline in cognitive skills that often accompanies chemotherapy.

"I saw a total difference," Ms. George says. For cancer patients who need a stem-cell transplant, "they should be able to use the light the rest of their lives not only for a couple of weeks."
Could simply being outside in the sun provide similar benefits? Most likely. But for winter months or for patients who are more homebound, this is an excellent tool that could make a dramatic difference.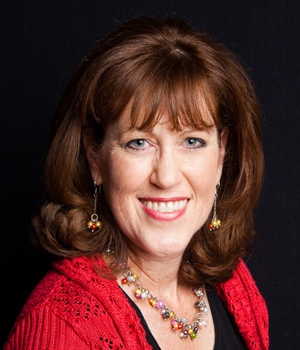 about the author
Jennifer Ahlstrom
Myeloma survivor, patient advocate, wife, mom of 6. Believer that patients can help accelerate a cure by weighing in and participating in clinical research. Founder of HealthTree Foundation (formerly Myeloma Crowd).
Thanks to our HealthTree Community for Multiple Myeloma Sponsors: