Venetoclax Combination Shows Anti-Myeloma Effects
In a recent article on OncLive, Asher A. Chanan-Khan, MD, of the Mayo Clinic in Jacksonville, Florida describes how a three-drug combination using bortezomib, dexamethasone and a new Bcl-2 inhibitor called venetoclax shows benefit for heavily pretreated patients.
Results from a recent study showed an overall response rate (ORR) of 47%.
6% achieved stringent complete response
3% achieved complete response
19% of patients achieved very good partial response
25% showed progressive disease
According to Dr. Chanan-Khan, myeloma survival is boosted by the proteins BCL-2 and MCL-1. Bortezomib (Velcade) stops the MCL-1 activity and venetoclax is an oral drug that both inhibits BCL-2 as well as enhances the activity of bortezomib in myeloma cells and mouse models.
Investigators also looked at overall response rate (ORR) by myeloma genetics, trying to identify if the combination is more or less effective for specific patients. The overall response rate for each type of myeloma was as follows:
75% for 11;14
33% for 4;14
25% or del17p
64% for hyperdiploid patients
Venetoclas was FDA approved for chronic lymphocytic leukemia (CLL) patients with a del17p chromosomal abnormality in April of this year. New drugs that improve responses in myeloma patients are needed and welcome.
"There is a dire unmet need of new treatments in multiple myeloma; this combination provides broad inhibition, which is important," said lead study author Asher A. Chanan-Khan, MD
To read the full article, click here. To find open clinical trials using venetoclax, click here:
Venetoclax Clinical Trials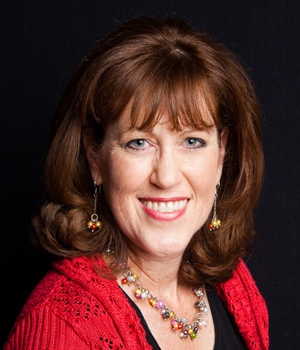 about the author
Jennifer Ahlstrom
Myeloma survivor, patient advocate, wife, mom of 6. Believer that patients can help accelerate a cure by weighing in and participating in clinical research. Founder of HealthTree Foundation (formerly Myeloma Crowd).
Thanks to our HealthTree Community for Multiple Myeloma Sponsors: