The Best Simple Vegan Potato Salad
If you know Half-Baked Harvest, you know this recipe is a win!
The Best Simple Vegan Potato Salad
Prep time: 15 min
Cook time: 30 min
Makes 8 servings
Ingredients
3 pounds Yukon gold potatoes, cubed
2 cloves garlic, peeled
salt and black pepper
2 tablespoons cashew butter (or almond butter)
2 tablespoons tahini
1 tablespoon whole-grain dijon mustard
2 teaspoons dijon mustard
1 teaspoon honey or maple
1/3 cup extra virgin olive oil
2 tablespoons apple cider vinegar
juice of 1/2 a lemon
1/4-1/2 teaspoon cayenne pepper
1/2 cup fresh basil, chopped
1/4 cup fresh dill, chopped
2 tablespoons fresh oregano, chopped (optional)
2 tablespoons chopped fresh chives
Directions
Place the potatoes, garlic cloves, and a tablespoon of salt in a large pot and fill with water. Bring to a boil over high heat and then reduce the to heat to medium, simmer 10-15 minutes or until the potatoes are just fork tender. Drain. Place the potatoes back in the hot pot. Remove the garlic cloves. Cover the pot and let the potatoes steam for another 20 minutes.
Meanwhile, make the dressing. Finely chop the garlic. Whisk together the cashew butter, tahini, both mustards, the honey, olive oil, vinegar, lemon juice, and chopped garlic. Add 2 tablespoons warm water and season with cayenne, salt, and pepper. If the dressing separates, add water to bring it back together.
Pour the dressing over the warm potatoes. Add the basil, dill, oregano, and chives. Toss well to combine. Taste and adjust salt and pepper to your liking. Serve warm or cover and place in the fridge. Can be served at room temp or cold. Store in the fridge for up to 3 days.
Nutrition
275 kcal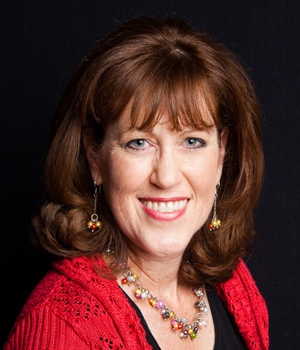 about the author
Jennifer Ahlstrom
Myeloma survivor, patient advocate, wife, mom of 6. Believer that patients can help accelerate a cure by weighing in and participating in clinical research. Founder of HealthTree Foundation (formerly Myeloma Crowd).
Thanks to our HealthTree Community for Multiple Myeloma Sponsors: