Update On Emerging Treatments For High Risk Multiple Myeloma
Excerpts from OncLive's New Paradigm Emerging in Multiple Myeloma Therapy.
The emerging treatment landscape for patients with high-risk multiple myeloma is burgeoning with new classes of drugs, novel agents, and fresh combination strategies that offer many promising and exciting options for future therapeutic approaches, according to experts who participated in a recent OncLive Peer Exchange program. Emerging Agents and Treatment Ixazomib Proteasome inhibitors as a class are going to be an integral part of myeloma therapy for decades to come, said Shaji Kumar, MD. "A big challenge at the moment is that patients must travel to the clinic to receive an infusion or subcutaneous injection," said Kumar. "The ability to give something orally would certainly change the paradigm in the disease, not that we can develop very effective oral route combinations, especially since the proteasome/immunomodulatory combinations are probably one of the most effective regimens." Ixazomib is the first oral proteasome inhibitor in clinical trials and was granted orphan drug designation in multiple myeloma in the United States and Europe in 2011. The drug has been studied in the relapse setting as a single agent and has been shown to be active in patients who had previously received bortezomib, said Kumar, a leading investigator in ixazomib. In one study, the combination of ixazomib with lenalidomide and dexamethasone demonstrated a 90% response rate, including a 60% very good partial response rate, among newly diagnosed patients. It was well tolerated, with skin rash and gastrointestinal side effects. In the international, double-blind, placebo-controlled, phase III, TOURMALINE-MM1 trial, 722 adult patients with relapsed and/or refractory multiple myeloma were randomized to receive ixazomib plus lenalidomide and dexamethasone versus placebo plus lenalidomide and dexamethasone. Though no specific data have been disclosed, the interim analysis, reported in February 2015, found that the primary endpoint of improvement in progression-free survival (PFS) was met. Elotuzumab Elotuzumab is a monoclonal antibody that targets the SLAMF7 receptor, which is present on the surface of almost all plasma cells. It is the first monoclonal antibody introduced to clinical trials in multiple myeloma. As a single agent in refractory multiple myeloma, elotuzumab induced stabilization of disease. However, when combined with lenalidomide and low-dose dexamethasone, there was an 80% response rate, with a durability and survival benefit that "was really quite striking," said Lonial. He said that further clinical trial results demonstrated a median PFS of 33 months for the combination of elotuzumab plus lenalidomide and low-dose dexamethasone. The most common toxicity was an infusion-related reaction similar to that seen with other anticancer monoclonal antibodies, said Lonial. Looking forward, Lonial noted, there are two large randomized phase III trials that have completed accrual. One of them is a relapsed trial of elotuzumab, lenalidomide, and dexamethasone versus lenalidomide and dexamethasone. The other trial is studying the same three-drug combination in transplant-ineligible patients with newly diagnosed disease. Berenson noted that elotuzumab's major drawback is the long infusion timeframe. He explained that a trial is being conducted to test the efficacy of a more rapid infusion. With a reduced infusion period, coupled with its tolerability, he argued that elotuzumab "may supplant some of these other drugs, which have a lot of side effects." Jagannath commented about the remarkable durability of response, even in patients who had adverse cytogenetics. "Using antibodies, we may be able to somehow overcome some of the adverse cytogenetic risk factors which are not quite amenable to the chemotherapeutic operation," he said. Jagannath and Berenson noted that this agent could be used in the front line, after first relapse, and possibly as a maintenance therapy. CarfilzomibThe ASPIRE trial compared carfilzomib, lenalidomide, and dexamethasone with lenalidomide and dexamethasone in relapsed multiple myeloma, said Lonial. The median PFS was 26.3 with carfilzomib versus 17.6 months without. Jagannath noted that these results clearly demonstrated that the triple therapy regimen is superior to doublet therapy in a relapse setting. In the control arm of the ASPIRE trial, the long remissions seen with lenalidomide and dexamethasone were unprecedented, suggested Berenson. Another outstanding result of ASPIRE was the comparability of the side effect profile between the two study arms, noted Kumar. In the FOCUS trial, which was conducted predominantly in Europe, patients were randomized to receive either single-agent carfilzomib or cyclophosphamide and prednisone. The two arms were similar in PFS and overall survival outcomes, reported Lonial. Each of these agents is associated with unique adverse events, panelists noted. Pomalidomide Pomalidomide is third in the family of immunomodulatory drugs (IMiDs) approved for the treatment of patients with multiple myeloma. It is currently administered to patients who have relapsed after receiving another IMiD and a proteasome inhibitor. Pomalidomide can be utilized in older patients who may have relapsed on treatment with lenalidomide plus dexamethasone, according to Kumar. Combination strategies are intriguing. Data have shown that nearly 80% of lenalidomide-refractory patients respond to the combination of pomalidomide, bortezomib, and dexamethasone, Kumar indicated. Additionally, the combination of pomalidomide with doxorubicin and dexamethasone in lenalidomide-refractory patients has demonstrated promise, Berenson added. Panobinostat Histone deacetylase (HDAC) inhibition represents another promising approach for patients with multiple myeloma. The FDA approved the first HDAC inhibitor, panobinostat, in combination with bortezomib and dexamethasone in late February, based on a prespecified subgroup analysis from the phase III PANORAMA-1 trial. In this 193-patient analysis, the median PFS with panobinostat was 10.6 months versus 5.8 months with placebo. Additionally, the tumor shrinkage rate with panobinostat was 59% versus 41% with bortezomib and dexamethasone alone. Panobinostat was approved with a Boxed Warning and a Risk Evaluation and Mitigation Strategy regarding severe diarrhea and severe and fatal cardiac events, arrhythmias, and electrocardiogram changes. "It's hard to know how to use a new medication which offers a modest improvement in outcomes but at the cost of significant toxicity," Jeffrey A. Zonder, MD, explained. Although side effects can be a concern, Lonial commented that the HDAC drug class is an active and effective class when combined with proteasome inhibitors or IMiDs. Anti-CD38 Antibodies Anti-CD38 monoclonal antibodies such as daratumumab and SAR650984 have emerged as potential treatments for patients with multiple myeloma. Data have demonstrated promise for these therapies both as single-agents and in combination with lenalidomide. Moreover, these treatments appear to be well tolerated, with infusion reaction as the primary adverse event, said Zonder. In May 2013, single-agent daratumumab received a breakthrough therapy designation from the FDA as a treatment for patients with multiple myeloma following two lines of therapy. In combination with lenalidomide and dexamethasone, daratumumab demonstrated an overall response rate (ORR) of 75% among 20 patients. In an expansion cohort of patients who received daratumumab at the maximum-tolerated dose of 16 mg/kg, the ORR was 92.3%. In a phase Ib trial, SAR650984 in combination with lenalidomide and dexamethasone demonstrated an ORR of 58%, with a clinical benefit rate of 65%, including a 6% stringent complete response rate. In patients receiving the 10-mg/kg dose, the ORR was 63%. Clinical trials continue to assess novel treatment approaches for patients with multiple myeloma, including PD-1 inhibitors, peptide vaccines, and kinase inhibitors. With the growing number of agents, the next hurdle to overcome will be costs, the panelists agreed. To read the entire article, click here.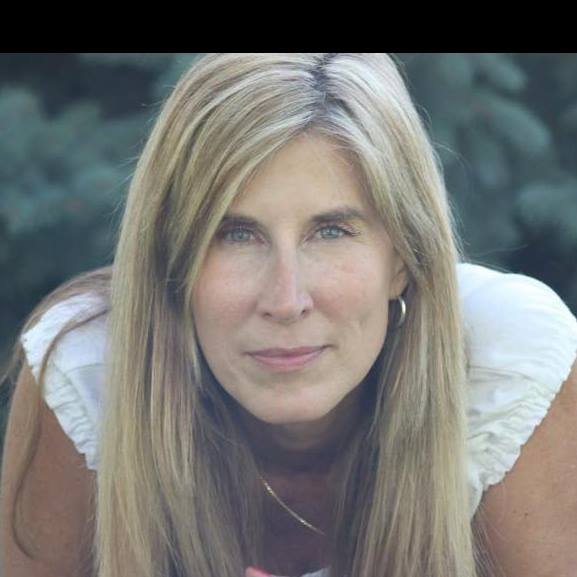 about the author
Lizzy Smith
Lizzy Smith was diagnosed with myeloma in 2012 at age 44. Within days, she left her job, ended her marriage, moved, and entered treatment. "To the extent I'm able, I want to prove that despite life's biggest challenges, it is possible to survive and come out stronger than ever," she says.
Thanks to our HealthTree Community for Multiple Myeloma Sponsors: