The Monitoring Challenge for Myeloma Patients Who Have Been on Monoclonal Antibodies
Daratumumab (Darzalex) is a monoclonal antibody that is regularly being added to today's myeloma treatment combinations. But could it make patient outcomes more difficult to track? A new test is on the way to resolve the issue.
Today, a myeloma patient is considered to have "responded" to a treatment based on their M-protein levels tracked by four markers:
Serum protein electrophoresis (SPE)
Immunofixation electrophoresis (IFE)
Percentage of bone marrow plasma cells
Free light chain (FLC) ratios
For a patient to be considered in "complete response" by these International Myeloma Working Group criteria, there has to be an absence of the M-protein in both the blood and urine as determined by the SPE and IFE and there must be fewer than 5% of bone marrow plasma cells.
The new class of monoclonal antibodies are just that - antibodies. So they also show up on the SPE and IFE tests and are counted as part of the immunoglobulins. So how do doctors know which are the good guys (the drug) and which are the bad guys (the actual myeloma cells) after treatment is given? How do they know which patients are actually responding to therapy?
To discriminate between the myeloma protein and daratumumab, a new test is being developed. This test by Janssen, called the immunofixation electrophoresis reflex assay (DIRA) was created using a mouse anti-daratumumab antibody. The presence (DIRA positive) or absence (DIRA negative) of residual M-protein in daratumumab-treated patients was evaluated. In all of the tested samples, the test could distinguish between daratumumab and residual M-protein in blood samples spiked with dara and in dara-treated patient samples. The results from the DIRA test could be reproduced over multiple days, operators and tests. Notably, the anti-dara antibody was specific to the daratumumab and didn't change the M-protein. The test will be able to accurately determine how patients are responding or not when using daratumumab. There is no timeline yet for commercial availability of the text, but to read more about the research,
click here.
To find all clinical trials using daratumumab (Darzalex), click here:
All Darzalex Clinical Trials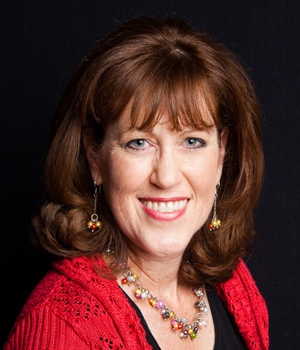 about the author
Jennifer Ahlstrom
Myeloma survivor, patient advocate, wife, mom of 6. Believer that patients can help accelerate a cure by weighing in and participating in clinical research. Founder of HealthTree Foundation (formerly Myeloma Crowd).
Thanks to our HealthTree Community for Multiple Myeloma Sponsors: