The MCRI 12-Day Challenge Wrap Up
It's been a great couple of weeks as thousands of you have read, watched, posted and shared to promote multiple myeloma awareness. Does greater awareness mean better results? We say YES, IT DOES! In a few short days, this is what we've accomplished together:
We've shared more about multiple myeloma to a broader community so your friends and family members know what symptoms to look for.
We've learned about myeloma genetics, which can give patients personalized care.
We've taken action to advocate for ourselves. Knowledge is power and in myeloma, it could mean years more of life.
We've expressed gratitude, both to corporations making life-saving drugs and to your caregivers. Myeloma affects an entire community, not just an individual, and thanking those who are working hard for us is key.
You've served myeloma patients and continue to make their lives better, lifting their spirits through music and service.
You've learned how we can accelerate a cure by participating in clinical trials.
You've saved lives by sharing with your doctor how to catch myeloma before it advances.
You've learned how we and the African-American community can push for a cure by taking action.
Take the Challenges and Weigh In before Wednesday!
For those of you who haven't yet done the challenges, we invite you to do them all before end of day Wednesday. Every action counts! Our final tally will be posted as soon as we get final approval from our sponsors.
---
Day 12 Challenge Winners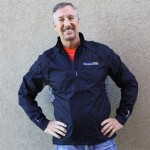 Thanks to Brian Cummings, Jana Coley (@janacoley), Carol Lundwall, Susan Kearney Tackitt (@susatack), Lois Smit (@smitie), Richard Hite, Michelle Maulguet and Randy Floyd. They win a Myeloma Crowd Ogio jacket. You are going to love this jacket - it's perfect to take anywhere!
---
Grand 12-Day Challenge Prize Winners
We will announce the winners for the free Signal Genetics test and the two phone case reviews when we announce our final numbers. So stay tuned....
---
Thank You Takeda Oncology!
We are deeply grateful for the support from our main sponsor Takeda Oncology. Because of their involvement, we will donate the funds to our two MCRI projects, bringing new immunotherapies to the clinic for high-risk and ultimately all myeloma patients. We also appreciate the generosity of Signal Genetics and look forward to awarding their donated prize of a free genetics test!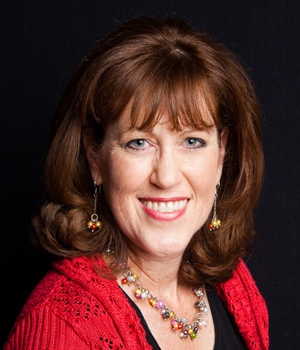 about the author
Jennifer Ahlstrom
Myeloma survivor, patient advocate, wife, mom of 6. Believer that patients can help accelerate a cure by weighing in and participating in clinical research. Founder of HealthTree Foundation (formerly Myeloma Crowd).
Thanks to our HealthTree Community for Multiple Myeloma Sponsors: