The Future of Treating Myeloma? Anti–B-Cell Maturation Antigen CAR T Cells Show Promise for Advanced Disease
BY CAMERON KELSALL Find the original article here T cells genetically modified to express a chimeric antigen receptor targeting B-cell maturation antigens demonstrated strong clinical activity in patients with heavily pretreated multiple myeloma, according to study results presented at the ASH Annual Meeting and Exposition. B-cell maturation antigen (BCMA) is expressed by normal and malignant plasma cells, according to study background. James N. Kochenderfer, MD, investigator in the experimental transplantation and immunology branch of the NCI's Center for Cancer Research, and colleagues conducted a first-in-humans clinical trial using autologous T cells modified with a gamma-retroviral vector to express an anti-BCMA chimeric antigen receptor (CAR). "B-cell maturation antigen is expressed in many cases of multiple myeloma," Kochenderfer told HemOnc Today. "The CAR gives the T cells the ability to recognize a specific target on malignant cells." The study included data from 12 patients with advanced multiple myeloma (median prior therapy lines, 7). Patients received a chemotherapy regimen of cyclophosphamide (300 mg/m2) and fludarabine (30 mg/m2) for 3 days, followed by a single infusion of CAR-modified T cells at one of four dose levels (0.3x106, 1x106, 3x106 or 9x106 CAR-positive T cells/kg of body weight). Six patients received the lowest two dose levels. The researchers reported a transient partial remission in one patient, lasting 2 weeks. The other five patients achieved stable disease. Among three patients assigned to the third dose level, two achieved stable disease. The other patient obtained a very good partial remission, with complete elimination of myeloma bone disease confirmed by PET scan, normalization of serum free light chains and clearance of bone marrow plasma cells. Toxicities associated with these dose levels appeared mild and included cytopenia, fever and cytokine release syndrome, including tachycardia. One of these patients had hypotension. Two patients received the highest dose level. The first patient had multiple myeloma that comprised greater than 90% of total bone marrow cells prior to treatment. Beginning 4 hours following infusion, the patient experienced cytokine release syndrome. He had a neutrophil count below 500/μL before CAR T-cell infusion, which persisted for 40 days after infusion prior to recovery. According to the researchers, this patient's myeloma was rapidly eliminated following infusion, with bone marrow plasma cells decreasing to 0% 1 month after treatment. The patient's serum M-protein was undetectable 2 months after treatment, with serum and urine immunofixation electrophoresis tests negative after 2 months. The patient is currently in stringent complete remission. "The elimination of multiple myeloma was quite impressive, given the advanced status of this patient's disease," Kochenderfer said in an interview. The second patient treated with the highest dose had multiple myeloma with 80% bone marrow plasma cells prior to treatment and also experienced cytokine release syndrome. The patient's M-protein decreased from 3.6 g/dL before treatment to 0.8 g/dL 4 weeks after treatment. Further, the patient's serum lambda free light chain decreased from 95.9 mg/dL prior to treatment to 0.15 mg/dL 4 weeks after treatments. Bone marrow plasma cells were undetectable 4 weeks after infusion. Researchers detected T cells containing the CAR-BCMA gene in the blood of all evaluable patients (n = 10), with peak levels ranging from 0.04% to 18.2% of blood mononuclear cells. Blood levels of interleukin-6 and other inflammatory cytokines appeared highest in patients with clinical signs of cytokine release syndrome. Further, the three patients with the highest serum levels of interleukin-6 achieved the most impressive anti-myeloma responses, according to the researchers. The mean serum BCMA level of treated patients was 243 ng/mL prior to treatment; following treatment, levels decreased in responding patients. The researchers reported that toxicities appeared similar to those seen in patients with leukemia treated with anti-CD19 CAR T cells. "We are constantly working to improve anti–B-cell maturation antigen CAR T cells," Kochenderfer said. "A multicenter clinical trial will open within the next 2 months." – by Cameron Kelsall Reference: Ali SA, et al. Abstract LBA-1. Presented at: ASH Annual Meeting and Exposition; Dec. 5-8, 2015; Orlando, Fla. For more information: James N. Kochenderfer, MD, can be reached at the NCI's Center for Cancer Research, Building 10–CRC–Room 3-3888, Bethesda, MD 20892; email: kochendj@mail.nih.gov.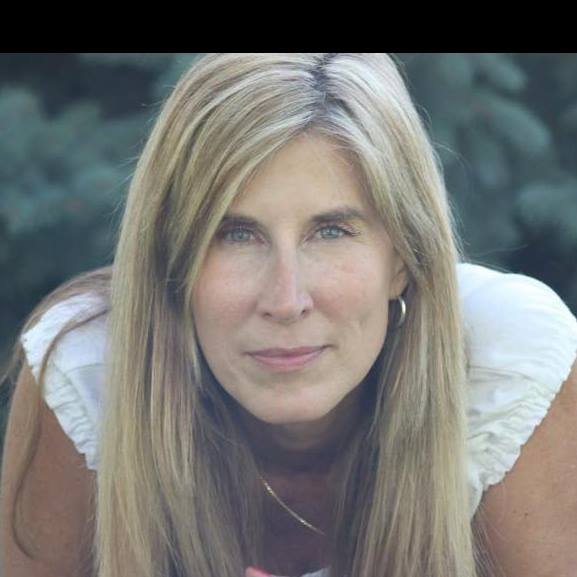 about the author
Lizzy Smith
Lizzy Smith was diagnosed with myeloma in 2012 at age 44. Within days, she left her job, ended her marriage, moved, and entered treatment. "To the extent I'm able, I want to prove that despite life's biggest challenges, it is possible to survive and come out stronger than ever," she says.
Thanks to our HealthTree Community for Multiple Myeloma Sponsors: