Thalidomide Included in Induction and Maintenance Increases Survival in European Study
Thalidomide was the first immunomodulatory drug used for the treatment of multiple myeloma. It went on to become the base of a series of multiple myeloma drugs offered by Celgene Corporation who now produces Thalomid, Revlimid and Pomalyst - all variations of this immunomodulatory drug class.
In a recent study, Thalidomide used as induction therapy and after a stem cell transplant as maintenance therapy showed to increase progression-free and overall survival.
The HOVON-50 phase III study was performed by the HOVON myeloma research consortium based in the Netherlands. In the study, 536 newly diagnosed myeloma patients were recruited from 44 Dutch and Belgian hospitals. Patients were randomly assigned to either receive vincristine/doxorubicin/dex OR thalidomide/doxorubicin/dex as induction therapy with a planned stem cell transplant.
After the stem cell harvest, patients received one or two autologous transplants using melphalan. Patients who had at least a partial response to the transplant were eligible for maintenance therapy, which stared 2-3 months following transplant. Half of the patients received interferon alpha and the other half received thalidomide. Maintenance was given until relapse, progression or the occurrence of adverse events. The study goal was to review event-free survival (EFSc).
After 129 months (10.75 years), the event-free survival was significantly longer in the thalidomide group (155 patients) compared to the control group (90 patients).
Toxicities occurred in both of the maintenance groups. According to the study:
Thalidomide maintenance was stopped because of toxicity in 65 (42%) of 155 patients in the thalidomide group (neuropathy in 49 [75%] patients, skin reactions in four [6%] patients, fatigue in two [3%] patients, and as other symptoms [such as abdominal pain, pancreatitis, and dyspnoea] in ten [15%] patients). 24 (27%) of 90 patients in the control group discontinued protocol treatment during maintenance therapy with interferon alfa because of toxicity (five [21%] patients with psychiatric side-effects, five [21%] patients with flu-like symptoms, four [17%] patients with haematological toxicity [thrombocytopenia and leucocytopenia], three [13%] patients with skin reactions, and seven [29%] patients with other symptoms [such as infections, cardiomyopathy, and headache]).
The authors suggest that thalidomide-based treatment could be a treatment option for patients with multiple myeloma who are eligible for autologous transplant who live in countries without access to proteasome inhibitors or lenalidomide. But they caution that careful follow-up and timely dose adjustments are important to prevent the development of thalidomide-induced side effects.
The History of Thalidomide
The story of thalidomide was an unusual one. Thalidomide was discovered during World War II as a potential antidote to nerve gas. It was used as an anti-nausea drug for pregnant women in the 1950s but severe limb birth defects of the children halted its use. The drug was abandoned but later used for the treatment of leprosy, HIV/AIDS and autoimmune diseases. Caregiver Beth Wolmer Jacobson was researching potential multiple myeloma treatments for her young husband, Ira Wolmer, who in the late 1990s had relapsed after transplant. She called Dr. Leif Bergsagel, MD, PhD of the Mayo Clinic who suggested she call Dr. Judah Folkman who was doing anti-angiogenic research at Harvard. Dr. Folkman and Dr. Bart Barlogie (her husband's doctor at UAMS) didn't know what impact it would have, but at her request, they agreed to try it on her husband. It was not effective for him, but it did work for another patient in Dr. Barlogie's practice, putting him into an almost complete remission. Dr. Barlogie then ran formal studies in thalidomide, realizing that it was an effective therapy. For many years, it was unknown why it worked. Now it is understood that thalidomide blocks the cereblon pathway.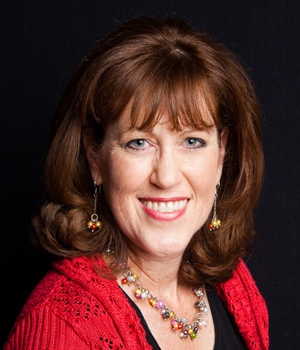 about the author
Jennifer Ahlstrom
Myeloma survivor, patient advocate, wife, mom of 6. Believer that patients can help accelerate a cure by weighing in and participating in clinical research. Founder of HealthTree Foundation (formerly Myeloma Crowd).
Thanks to our HealthTree Community for Multiple Myeloma Sponsors: