Th1/Tc1 Immunotherapy Following Stem Cell Transplantation in Multiple Myeloma
What is the purpose of this trial?Background:
Cancer development is associated with problems in immune system functions, which prevent the body from attacking and destroying the abnormal cells that lead to tumor growth. Research has suggested that certain white blood cells, known as Th1 and Th2 T cells, are affected in individuals with some kinds of cancer -- when the proportion of Th2 cells is greater than Th1 cells, the immune system s ability to fight off the growth of malignant tumors is weakened. Researchers are interested in determining if an infusion of specially modified Th1 cells, in addition to stem cell transplant, is a safe and effective treatment for individuals with forms of multiple myeloma that might not respond well to standard treatments alone. Objectives: - To determine the safety and effectiveness of the infusion of modified Th1 white blood cells, in conjunction with standard treatment, as a treatment for individuals who have been diagnosed with high-risk forms of multiple myeloma. Eligibility:
Individuals age 18 to 75 who have been newly diagnosed with high-risk multiple myeloma and who have received no or minimal treatment (4 months or less) yet..
Design: Participants will be screened with a medical history, physical examination, blood and urine tests, and imaging studies. Some participants may also have a bone marrow or other type biopsy to evaluate the state of their disease. - White blood cells will be collected from the participants through an apheresis procedure, which will collect and separate the white blood cells and return the rest of the blood to the participant. - The collected cells will be grown and expanded under special conditions in the laboratory and stored frozen until participants receive all the standard of care treatment for multiple myeloma, including a stem cell transplant. - Participants will receive an infusion of the modified Th1 cells a few weeks after the transplant, and will remain in the hospital for a few days after receiving the cells to monitor the possible immediate effects of the treatment. - Participants will have regular follow-up visits to study the long-term effects of the modified Th1 cell infusion.
Who Sponsors this trial?
Hackensack University Medical Center
National Cancer Institute (NCI)
Phase 1
Trial ID: MM-0201
You may be eligible if you meet the following criteria:
Inclusion Criteria:
Criteria for Cohort A (recently diagnosed subjects; to receive AHCT):
Must have presence of clonal plasma cells in the bone marrow greater or equal to 10% or biopsy proven plasmacytoma. Must have either: Presence of an M-component (IgG or IgA) in serum greater or equal to 1g/dl or in urine greater or equal to 200 mg/24 h; or presence of an abnormal serum free light chain (FLC) ratio on the serum FLC assay.
Criteria for Cohort B (multiple relapsed multiple myeloma):
Must have measurable MM, as defined by: serum M-protein greater than or euqal to 1 g/dL, urine M-protein greater than or equal to 200 mg/24 hours, involved serum free light chain (FLC) level greater than or equal to 10 mg/dL, biopsy proven plasmacytoma, or more than 30% bone marrow plasma cells. Must have received at least 2 different treatment regimens for MM. Other eligibility criteria (applies to both Cohort A and Cohort B, unless specified):
Age greater than or equal to 18 years and less than or equal to 75 years.
In subjects between 65 and 75 years of age, physiologic age and co-morbidity will be thoroughly evaluated before enrolling. Specifically, any history of cardio-vascular pathology or symptoms, not clearly fitting the exclusion criteria of section 2.1.2 will prompt an evaluation by a Clinical Center Cardiologist and eligibility will be considered on a case-by-case basis.
For Cohort A only, high-dose chemotherapy and AHCT must be planned; with amendment K, post-transplant maintenance therapy will not be permitted.
Karnofsky performance status of 70% or greater. Lower KPS down to 50% may be acceptable if the restriction of activity is solely due to intractable pain from myeloma lesions.
Ejection fraction (EF) by MUGA or 2-D echocardiogram within institution normal limits. In case of low EF, the subject may remain eligible after a stress echocardiogram is performed if the EF is more than 35% and if the increase in EF with stress is estimated at 10% or more.
Serum creatinine less than or equal to 2.5 mg/dl,
AST and ALT less than or equal to 3 times the upper limit of normal,
Bilirubin less than or equal to1.5 (except if due to Gilbert's disease).
Corrected DLCO greater than or equal to 50% on Pulmonary Function Tests
No history of abnormal bleeding tendency or predisposition to repeated infections.
Patients must be able to give informed consent
EXCLUSION CRITERIA:
Prior allogeneic stem cell transplantation
Hypertension not adequately controlled by 3 or less medications.
History of cerebro-vascular accident within 6 months of enrollment..
History of documented pulmonary embolus within 6 months of enrollment.
Clinically significant cardiac pathology: myocardial infarction within 6 months prior to enrollment, Class III or IV heart failure according to NYHY, uncontrolled angina, severe uncontrolled ventricular arrhythmias, or electrocardiographic evidence of acute ischemia or active conduction system abnormalities.
Patients with a history of coronary artery bypass grafting or angioplasty will receive a cardiology evaluation and be considered on a case-by-case basis.
HIV seropositive
Patients known or found to be pregnant.
Patients of childbearing age who are unwilling to practice contraception.
Patients may be excluded at the discretion of the PI if it is deemed that allowing participation would represent an unacceptable medical or psychiatric risk. Trial Locations For study information, please contact Daniel H Fowler, M.D. at (301) 435-8641 dhfowler@helix.nih.gov. This trial has 2 active trial sites in the US. Find the closest site to your location. For more information on this trial, click on the Spark Cures link here.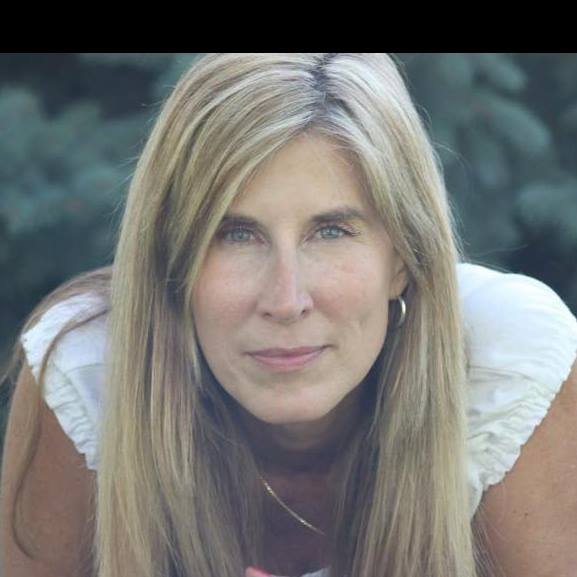 about the author
Lizzy Smith
Lizzy Smith was diagnosed with myeloma in 2012 at age 44. Within days, she left her job, ended her marriage, moved, and entered treatment. "To the extent I'm able, I want to prove that despite life's biggest challenges, it is possible to survive and come out stronger than ever," she says.
More on Life With Myeloma
Thanks to our HealthTree Community for Multiple Myeloma Sponsors: