Take a Hike: Getting Outside is Key for Myeloma Patients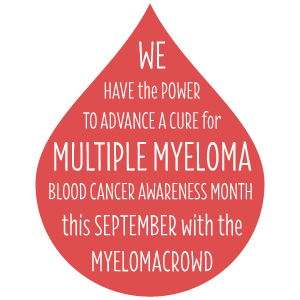 Blood Cancer Awareness Month Fitness Friday
The leaves are starting to turn into glorious warm yellow and orange hues in the nearby mountains. It's Fitness Friday and what could be more perfect than taking a hike to enjoy it all? Perfect temperatures, gorgeous scenery and fewer bugs! Today or this weekend, consider getting outside for a hike (of any duration). Hiking doesn't need to be hardcore to be beneficial. "Think of hiking as simply taking a longer walk in nature; you can hike at any pace, at any elevation, and for any number of miles, hours or even days" says Alyson Chun, a senior instructor for the REI Outdoor school (Kiera Aaron, Shape Magazine). Hiking helps to strengthen sometimes unused muscles - leveraging the complete power of your lower body with up, down and side to side movements to strengthen stabilizing muscles that can prevent common injuries. Hiking can burn 400 calories even for a one hour moderate hike, all while benefitting your core and lower body muscles. Hiking burns more than calories - it can burn away stress as well, particularly for those who are dealing with the challenges of cancer. Research tells us that people who walk through nature have less anxiety and more happiness compared to those who walk near traffic. Hiking combines those exercise endorphins with glowing vistas and sparkling lakes - true visions of beauty for those who need a boost the most. Anne Frank may have said it best:
"The best remedy for those who are afraid, lonely or unhappy is to go outside, somewhere where they can be quite alone with the heavens, nature, and God. Because only then does one feel that all is as it should be and that God wishes to see people happy, amidst the simple beauty of nature. As long as this exists, and it certainly always will, I know that then there will always be comfort for every sorrow, whatever the circumstances may be. And I firmly believe that nature brings solace in all troubles."
So take a hike this weekend with your family and boost your mood, self-esteem and body while you enjoy the stunning beauty the world has to offer.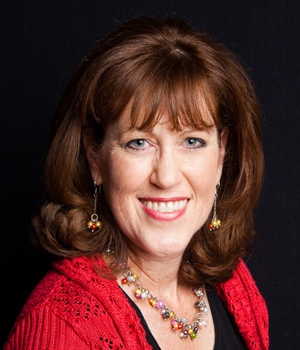 about the author
Jennifer Ahlstrom
Myeloma survivor, patient advocate, wife, mom of 6. Believer that patients can help accelerate a cure by weighing in and participating in clinical research. Founder of HealthTree Foundation (formerly Myeloma Crowd).
More on Life With Myeloma
Thanks to our HealthTree Community for Multiple Myeloma Sponsors: