Study Shows That Allo Transplant Can Lead to Sustained Remission For Myeloma Patients
In multiple myeloma, is an allogeneic (allo) transplant worth it? According to the John Theurer Cancer Center at Hackensack University Medical Center, one of the largest performers of allogeneic transplantation for multiple myeloma in the world, the answer is, yes. In October, the Center announced publication of breakthrough data in the treatment of advanced multiple myeloma in the journal Biology of Blood and Marrow Transplantation. Led by Michele L. Donato, MD, and conducted at John Theurer Cancer Center, this clinical study demonstrates that allogeneic transplantation for multiple myeloma can lead to sustained remission, even in patients with relapsed refractory diseases, prolonging the lives of trial participants. Allo transplants require patients to receive stem cells from a qualified donor. The procedure has had little support in the broad medical community for multiple myeloma because of its treatment-related mortality. However, there have been improvements in supportive care and new preparative regimens, which has led to a significant decrease in treatment related mortality. "While the vast majority of patients [with multiple myeloma] will ultimately succumb to the disease, it is a belief of mine that allogeneic transplantation has potential to change that reality," researcher Andres L. Pecora, MD, chief innovations officer and professor and vice president of cancer services at John Theurer Cancer Center, said in a press release. "What the study at our center revealed was that using today's science, you can complete allogeneic transplants safely and effectively. Patients are living 5 years later without any disease detectable — potentially cured of it." The biggest risk of an allow transplant is graft-versus-host disease (GVHD). According to an article published in HemOnc Today that discusses the results of this study, patients who developed GVHD actually derived a survival benefit, whereas those who developed acute GVHD demonstrated poorer survival, results showed. "There is indeed an immunotherapy effect of donor cells in multiple myeloma," Michele L. Donato, MD, medical director of the blood and bone marrow collection facility at John Theurer Cancer Center, said in the press release. "Our study shows that if we transplant from a related or unrelated donor, the immune system of that donor has been shown to be able to control the disease in a great number of patients. We have proven there is a graft-versus-myeloma effect, and that has never been done before." The development of novel agents for multiple myeloma heightens the call for improved safety and efficacy of allogeneic transplantation, Paul Richardson, MD, clinical program leader and director of clinical research at the Jerome Lipper Multiple Myeloma Center at Dana-Farber Cancer Institute and HemOnc Today's section editor for myeloma, wrote in an accompanying editorial. "One of the major dilemmas facing clinicians in exploring the allogeneic approach is the remarkable success observed with not only first-generation novel agents in the management of this heterogeneous and profoundly changing disease, but also the impact of second- and third-generation proteasome inhibitors and immunomodulators, respectively, as well as monoclonal antibodies in particular, and now other small molecules, such as deacetylase inhibitors," Richardson wrote. "The advent of novel and highly promising immunotherapeutic strategies … may allow for additional leverage of the allogeneic platform. Therefore, strategies aimed at reducing GVHD and improving the tolerability of this approach need to remain paramount, with the integration of additional novel treatment strategies to further improve patient outcome all the more vital." Details of the study Donato and colleagues evaluated data from 56 patients (median age, 52.4 years) who underwent an allogeneic transplant between 2004 and 2011. All patients had previously undergone autologous transplantation. Twenty-six patients were undergoing transplantation as consolidation after responding to their first autograft, whereas 30 were receiving transplantation as salvage therapy. Median follow-up was 52 months (range, 23.6-84). Overall, 32 patients (57.1%) achieved a complete response. Twenty-one patients (37.5%) experienced progressive disease, 16 of whom received donor lymphocyte infusions or immune suppression withdrawal. Ten of these patients (62.5%) responded to these interventions. In the entire cohort, 5-year OS was 59%. Researchers reported a markedly higher rate of 5-year OS among those who underwent allogeneic transplantation as consolidation therapy as opposed to salvage therapy (82% vs. 38%). Results of a multivariate analysis indicated receipt of transplantation as salvage treatment was significantly associated with shorter OS (HR=4.05; 95% CI, 1.25-13.11). Grade II to grade IV acute GVHD occurred in 35.4% of patients, and 50% of patients developed chronic GVHD. Results of a multivariate analysis indicated acute GVHD was associated with shorter OS (HR=2.99; 95% CI, 1.09-8.2), whereas chronic GVHD was associated with longer OS (HR=0.26; 95% CI, 0.09-0.75). Researchers reported a higher 5-year OS among patients who developed chronic GVHD compared with those who did not (78.8% vs. 42.6%; HR=0.17; 95% CI, 0.47-0.63).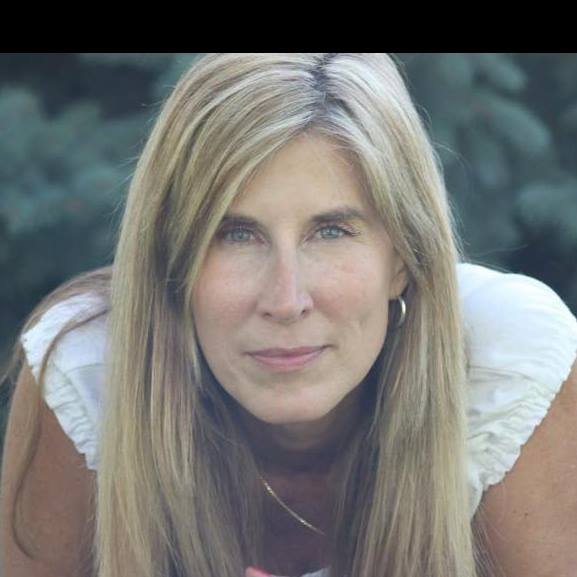 about the author
Lizzy Smith
Lizzy Smith was diagnosed with myeloma in 2012 at age 44. Within days, she left her job, ended her marriage, moved, and entered treatment. "To the extent I'm able, I want to prove that despite life's biggest challenges, it is possible to survive and come out stronger than ever," she says.
Thanks to our HealthTree Community for Multiple Myeloma Sponsors: