Stating the Obvious: Having Drug Insurance Coverage Improves Outcomes for Myeloma Medicare Patients
According to a new report published in the , having active prescription coverage for oral drugs for multiple myeloma through Medicare Part D is strongly associated with improved survival for patients with this disease.
In recent years, new oral drugs have helped improve multiple myeloma patient outcomes. Many times these drugs are the most convenient and frequently used option for both up-front treatment and long-term maintenance therapy.
The standard Medicare benefit covers only drugs given by infusion (IV) and not oral drugs. Prior studies have shown that the cost of drugs as part of medical care has been increasing since Medicare Part D was enacted in 2006, with little evidence showing that life has been extended for the general population. In multiple myeloma, however, Medicare Part D coverage has big benefits.
Adam J. Olszewski, MD of the Lifespan Cancer Institute and Rhode Island Hospital conducted a study to identify the relationship between prescription drug coverage, receipt of treatment and survival among Medicare patients with multiple myeloma. A total of 9755 myeloma patients diagnosed between 2006-2011 were studied. They compared patients receiving active myeloma therapy and traditional chemo or bortezomib as first-line options and their correlation with overall survival. The comparison group were patients with large B-cell lymphoma who traditionally received IV-based treatment.
The study showed that patients enrolled in Medicare Part D or those with other prescription coverage were more likely to receive active myeloma care compared with patients without prescription drug coverage. Additionally, patients enrolled in Medicare Part D were less likely to be treated with IV-based treatments (adjusted relative risk, 0.86; 95% CI, 0.80-0.93) or traditional chemotherapies (adjusted relative risk, 0.62; 95% CI, 0.51-0.76).
This states the very obvious to myeloma patients: patients who have insurance to cover the cost of these expensive therapies are more likely to stay on treatment and live longer. This is particularly true in the advent of new oral treatments being commonly used as maintenance, like Ninlaro, Revlimid or Pomalyst. This study was performed prior to maintenance therapy becoming popular in multiple myeloma, so we would anticipate that the study would have even more compelling results if it the study were run again with more recent data.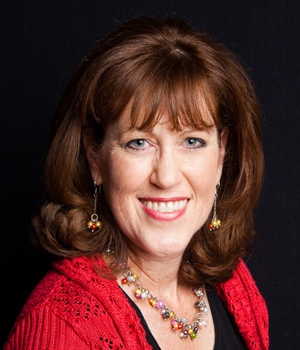 about the author
Jennifer Ahlstrom
Myeloma survivor, patient advocate, wife, mom of 6. Believer that patients can help accelerate a cure by weighing in and participating in clinical research. Founder of HealthTree Foundation (formerly Myeloma Crowd).
More on Life With Myeloma
Thanks to our HealthTree Community for Multiple Myeloma Sponsors: