Source: Forks Over Knives
Whole foods, plant-based eating gets easier with recipes from Forks Over Knives. Traditional Mexican tacos are much more than ground beef and sour cream in a fried shell. There are many, many ways to make tacos- in my opinion, this is one of the best.
Spinach Potato Tacos
Ready in 50 minutes
Makes 12 tacos, about 6 cups of filling
Ingredients
2 large yukon gold potatoes, scrubbed and cut into small dice
1 (10-ounce) package frozen spinach, thawed
1 large onion, diced
1 medium poblano pepper, seeded and diced
2 cloves garlic, minced
2 teaspoons ground cumin
1 cup unsweetened, unflavored plant milk
3 tablespoons nutritional yeast
Sea salt and freshly ground black pepper
12 corn tortillas
½ cup chopped fresh cilantro
Directions
Place the potatoes in a medium saucepan and add water to cover. Bring to a boil, then reduce the heat to medium-low and simmer, covered, until the potatoes are tender when pierced with the tip of a sharp knife, 10 to 12 minutes. Drain well and set aside.
Meanwhile, lay a clean kitchen towel or several layers of paper towel on the counter and place the thawed spinach at the bottom of one short end. Roll up the spinach in the towel and, holding it over the sink, twist either end of the roll to squeeze out as much liquid from the spinach as you can. Unroll and set aside.
In a large skillet, cook the onion and poblano pepper over medium heat, stirring occasionally and adding water 1 to 2 tablespoons at a time as needed to keep the vegetables from sticking, until softened, 7 to 8 minutes. Add the garlic and cumin and cook until fragrant, about 1 minute.
Add the reserved spinach and potatoes along with the plant milk and nutritional yeast. Season to taste with salt and pepper and cook until heated through, 2 to 3 minutes. Remove from the heat and set aside.
Meanwhile, heat a large nonstick skillet over medium heat. Add as many corn tortillas to the pan as will fit in a single layer and heat for a few minutes to warm the tortillas through. Remove them from the pan and set them aside, covered with a clean kitchen towel to keep warm. Repeat with the remaining tortillas.
To serve, place the tortillas on individual serving plates or a large platter and divide the potato mixture among them, spooning it onto the center of each. Sprinkle with cilantro and serve.
Nutrition
276 calories per serving. Total fat: 4.2 g, Total carbohydrates 52.7g, Protein: 10.4g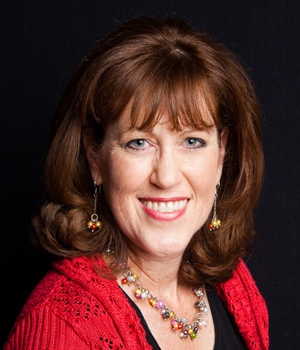 about the author
Jennifer Ahlstrom
Myeloma survivor, patient advocate, wife, mom of 6. Believer that patients can help accelerate a cure by weighing in and participating in clinical research. Founder of HealthTree Foundation (formerly Myeloma Crowd).
Thanks to our HealthTree Community for Multiple Myeloma Sponsors: