Small Study Results of Autologous Stem Cell Transplant and Kymriah to Treat Multiple Myeloma
Kymriah (marketed by Novartis), the first CAR-T treatment approved in the US (for Pediatric Acute Lymphocytic Leukemia) has now also been approved for the treatment of Diffuse Large B Cell Lymphoma (DLBCL). An article published in the most recent issue of the reports on the results of a small study where Kymriah was used together with an autologous stem cell transplant (SCT) to treat relapsed multiple myeloma patients who had already received prior treatment with auto SCT.
Kymriah CAR-T targets the cell surface protein CD19, an imperfect target to treat multiple myeloma. As the authors of the study point out
'CD19 is typically absent on the dominant multiple myeloma cell population but may be present on minor subsets with unique myeloma propagating properties.' So, why do a study to try something that may not offer the best chance for success? The authors explain that there is uncertainty '… whether minor, less differentiated components of the multiple myeloma clone participate in disease pathogenesis. This is a clinically important question since many promising immunotherapies for multiple myeloma target single cell-surface antigens that may not be shared among all these subsets.'
In other words, is it possible that minor subsets of multiple myeloma cells that contain some, but not much, CD19 may still provide a therapeutic target for CD19 based anti-multiple myeloma CAR-T therapy? Since CD19 is only present on a minority of multiple myeloma cells, the use of Kymriah alone was not expected to yield clinical responses so the study was designed to have the patients first undergo an auto stem cell transplant (SCT) and then immediately follow-up with an infusion of the patients' T-cells that had been re-engineered with the viral vector used in Kymriah. The study reports results of 10 patients who had relapsed after an earlier auto SCT. The majority of the patients had 'high risk' multiple myeloma profiles and had received a median of 6 prior lines of therapy at the time of relapse.
Some of the study results can be summarized as follows :
Most of the side effects encountered were related to the use of melphalan before the transplant and/or were consistent with side effects typically seen with auto transplants.
At day 100 after transplant, 8 of the 10 patients showed a partial response or better, consistent with results seen from a standalone SCT without the addition of Kymriah CAR-T (even in patients with advanced multiple myeloma).
2 of the 10 patients showed a progression free survival that was significantly longer following treatment of auto transplant + Kymriah compared to the progression free survival after their first standalone autologous transplant. The reverse, however, was true for the 8 other patients. Still, the progression free survival for those 8 patients, was approximately two times longer than for a group of patients that were studied retrospectively, that had undergone a first auto-SCT, had relapsed, and then had a second auto-SCT. This is not an ideal comparison but is indicative that the experimental treatment with CAR-T was still delivering better results (than autologous transplant, relapse, and second autologous transplant).
There was little evidence of cytokine release syndrome (CRS), something that has raised more than a few concerns with CAR-T therapies. The reason for this is that only about 1/5th of a typical dose of CAR-T cells was infused compared to what is used, for example in the treatment of lymphompa, in deference to the frailty of the patients immediately post auto-SCT.

All in all, these results will not set the multiple myeloma world on fire but what they did was to indicate that Kymriah coupled with an anti-BCMA agent may have much better efficacy in fighting multiple myeloma. Will we see this particular experimental treatment in the future in multiple myeloma? No. This small study was a trial balloon to see whether the Kymriah CD19-targeted platform may be the basis for the second, or higher, generation variants. Studies of anti-BCMA-Kymriah in multiple myeloma are already in progress.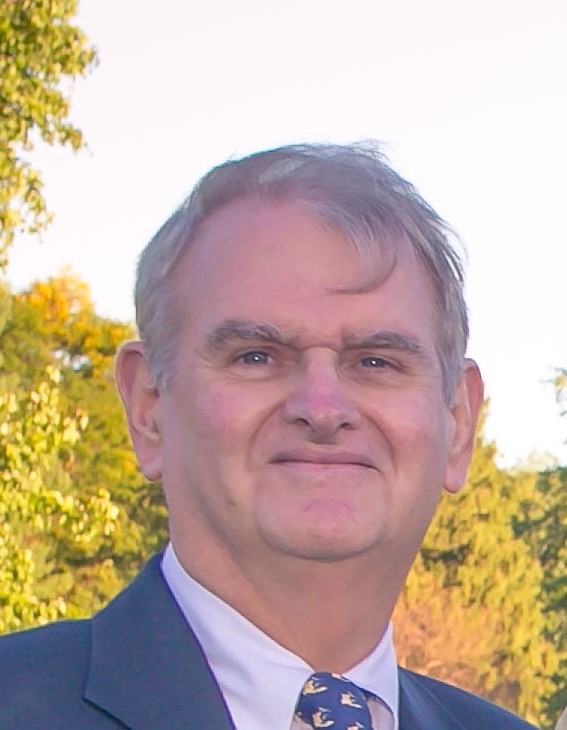 about the author
Paul Kleutghen
I am a patient diagnosed in 2014 with primary plasma cell leukemia (pPCL), a rare and aggressive variant of multiple myeloma and have been very fortunate to find successful treatment at the division of Cellular Therapy at the Duke University Cancer Institute. My wife, Vicki, and I have two adult children and two grandsons who are the 'lights of our lives'. Successful treatment has allowed Vicki and I to do what we love best : traveling the world, albeit it with some extra precautions to keep infections away. My career in the pharmaceutical industry has given me insights that I am currently putting to use as an advocate to lower drug pricing, especially prices for anti-cancer drugs. I am a firm believer that staying mentally active, physically fit, compliant to our treatment regimen and taking an active interest in our disease are keys to successful treatment outcomes.
Thanks to our HealthTree Community for Multiple Myeloma Sponsors: