Why Myeloma Patients Need Exercise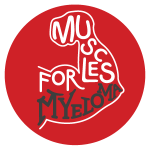 Register for Muscles for Myeloma BY DANNY PARKER You need to exercise. Not only do you need to listen carefully to your doctors, take the required drugs, go through the required treatments and eat well (you knew I will tell you that), but you need to exercise too. And this is especially true if you are feeling fatigued. Get out there! How can I say that? I'll never forget the day that I learned I had multiple myeloma, now almost three years ago. Like most of you, I was stunned. I was afraid and sad. Telling the kids was the worst. Would I live to see my daughter, Sarah, go to college? And my son, Wade, was terribly hurt. Would I see him graduate from high school? The whole family was in shock. We all cried together. Like most families, there was a collective circling of the wagons. We try to take care of each other. But during the surreal time after I received the diagnosis ("…incurable, average life expectancy four years"), another blow arrived. The FISH evaluation of my bone marrow cytogenetics revealed I was hi-risk. What did that mean? The fine print: "poor prognosis." That same terrible day, the phone rang at my sister's home in Fremont, California where I was staying. It was my cousin, Barbara Parker. And not just any cousin, this was my double-first cousin: brothers married sisters in rural eastern North Carolina! We grew up on the farm together.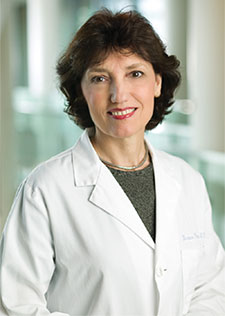 Barbara was one of those people who you know early in life is going to be something big: Phi Betta Kappa from University of North Carolina, Stanford Medical School, Medical Scientist Training Program at National Institutes of Health. This was Dr. Barbara Parker. I had known for a long time that my cousin was keenly involved in medical research and working with cancer patients. With over twenty years' experience, by the summer of 2010, she was the Medical Director of Oncology Services at the Moore Cancer Center, University of California San Diego. Barbara spoke to me clearly and coolly that day. "Not all high risk patients are the same…you are not the statistics." The UCSF Myeloma Program was top flight, she said. She had looked into it. If I wished, I could get several opinions and speak with other myeloma specialists. Then Barbara asked about my health and fitness. I was able to relate that my body was strong and in good shape (years of karate training). I told her that Dr. Wolf advised "all guns blazing" induction followed by a stem cell transplant. She counseled me to go with cutting edge therapy even if it might be difficult. It was late summer. Then she told me something I would remember often in the coming months. "Well," she said, "I think you need to get your 'Rocky' on this fall and amp up your exercise routine." I mentioned that I had actually dropped back activity since the latest news. "No," she made clear. "You need to talk to your doctor about what you plan, but you want to be into the best shape of your life." That could make a difference with the ability to weather the coming therapy—and even more. During the autumn during my induction before my stem cell transplant, I signed up at the gym and got into a routine. Then, there were walks on all days; gym every other day, healthy diet (dropped all sugar) and plenty of sleep. I can't say I usually felt up to it, but I did it anyway. And during my stem cell transplant, Dr. Wolf and my nurses got me an exercise bike delivered to my room. Regardless of how terrible I felt, I tried to pedal a little each day. After the stem cell transplant, my sister was terribly worried about my exposure, but the nurse practictioner and physical therapist assured her it was fine for me to walk outside. To be honest, that was the wonderful thing I noticed most after leaving the hospital. How wonderful it was to walk each day under an open sky. And the late winter Fremont hills were so much more beautiful than my hospital room. I enjoyed that a lot more than eating! And now, two years later, I am still trying to do a little something each day—even if it is just a short walk. Did it help? Yes, I think it did. More on that next week… Thanks to our Muscles for Myeloma sponsors: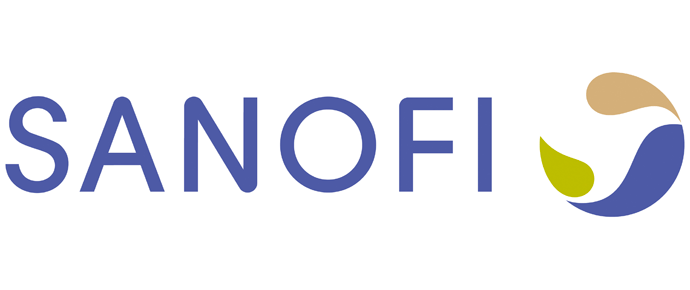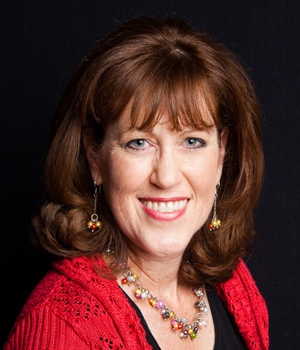 about the author
Jennifer Ahlstrom
Myeloma survivor, patient advocate, wife, mom of 6. Believer that patients can help accelerate a cure by weighing in and participating in clinical research. Founder of HealthTree Foundation (formerly Myeloma Crowd).
More on Life With Myeloma
Thanks to our HealthTree Community for Multiple Myeloma Sponsors: