Riding with Richard - One Myeloma Patient's Journey to Get Back on the Bike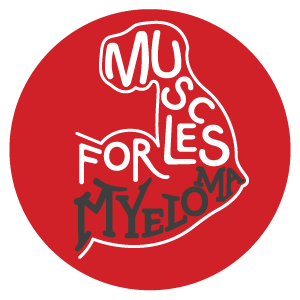 Richard Hite lives near Salt Lake City and is treated at Huntsman Cancer Institute. Rich was diagnosed with multiple myeloma in April 2015. He was 38 years old, married, and with three children, then ages 11, 9 and 8. He owns The Barber School and was working full time and enjoying his favorite activities of running, skiing and cycling when life threw him an unexpected curveball. Although he was physically fit, Rich started feeling weak and tired, sometimes feeling as if he would pass out for no apparent reason. He went to his doctor, who ran some 20 different blood tests. At first, they thought Rich had mononucleosis, or was allergic to gluten. He had a colonoscopy. Still, no diagnosis, though his liver enzymes were off. He went to a liver specialist who, though he didn't know what was wrong, decided that more diagnostic tests were needed. Cancer was suspected. The doctor admitted him to the hospital so those tests could be done faster. He went home, hoping that the tests would show something minor. And he started doing fun and normal activities with his children, like biking. His wife was doing research of her own. She, too, thought Rich had cancer, though she didn't tell him that. A week later on April Fools Day came the diagnosis: multiple myeloma. "I was numb," says Rich. "The doctor said that myeloma wasn't curable but she could probably keep me alive for a decade, or decades. She was too vague and I knew right away I needed to find a myeloma specialist, not just a general oncologist." He also decided that he was going to live and enjoy life the best way he could. Rich started treatment, which included an auto stem cell transplant on an outpatient basis. But Rich became very sick, unable to keep food or water down. He was admitted to the hospital where he was nourished intravenously for ten days. Even post engraftment and after going home, he was still extremely sick. He even had an allergic reaction to a small dose of Muralax that sent him back to the ER, only to be admitted back into the hospital. "It was horrible, I was sick all the time," says Rich. "I kept asking my doctor when I would start feeling better. I just wanted a date but all they could tell me is that everyone was different. It was all that I could do to stay hopeful that one day I would feel normal again." At Day +30, he finally turned the corner. Today, he is doing well, on Revlimid-Dex maintenance therapy, back to work, and with a full head of hair. Which doesn't mean that myeloma hasn't changed him. He tires easily and Dex has helped him put on a few extra pounds. Richard recently met with a nutritionist. After taking measurements he was informed that he has lost a tremendous amount of body mass and replaced it with fat. He now burns 700 calories less per day due to the lack of calorie burning muscle that was once there. More than ever Richard understands the need to exercise and get back to doing the things he loves. He wishes more cancer patients understood the importance of exercise. It is easy to assume that because of Cancer we can no longer have healthy bodies. That is just not the case. He says he also worries about a lot of things he didn't think about before. "My wife will clean and I'll worry if the chemicals will give me cancer. Everything I do with my children, I worry that they won't remember it and I want them to. I hope that this fear eventually ebbs." "After my diagnosis but before my transplant, I signed up for the LOTOJA bike race, which starts in Logan (Utah) to Jackson (Wyoming) in September," says Rich. "It was my way of reminding myself that I was still alive and that I would not give in to Cancer. On the weekend of the race, just 48 days post transplant, I couldn't do the entire 206 miles, but I was determined to complete the final 26 miles. On adrenaline and determination, I had an amazingly strong ride. It gave me a lot of hope that I could do this. I didn't do the entire race. I am just glad that I was able to ride. This year, I'm signing up again and intend to complete the whole thing." The best advice that anyone gave Rich when he started on his myeloma journey was from a fellow survivor: "There is faith in hope, and doubt in fear. You get to decide what lives in your mind each day. Every day is a choice." Rich says that he now approaches life far differently post cancer diagnosis. He lives and works with a purpose. He is goal driven and more efficient in his work. "I no longer approach my job as just a way to make money, but rather how my business [a barber college] can help empower others and help them earn a decent living." In addition to biking and raising funds for Myeloma Crowd's Research Initiative, he also hopes to start running again and do more cross training. Rich advises other myeloma survivors to try not to dwell on cancer. "Live for creating memories," he says. Rich also advises that for those who know someone, like a cancer patient, in need, don't ask them if they need help, just do something, like show up at their home with a meal, or help take care of their yard. He mentions that one of his neighbors and his son showed up once per week over the entire summer and mowed his lawn. "I didn't ask for it, they just did it and I am incredibly grateful. I try and do the same for others," Rich adds. And, lastly, Rich pays homage to his wife, his biggest supporter. "I never knew how much I loved her, or how much she loved me. She was there for me 24-hours a day. The things she did for me are overwhelming. If there's good to be found in cancer, that is one of them." Richard joined the Salt Lake City Muscles for Myeloma team to give him some extra motivation to get back on the bike. If you'd like to support Richard's Lotoja ride, you can find his page here.
Muscles for Myeloma Sponsors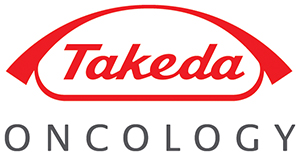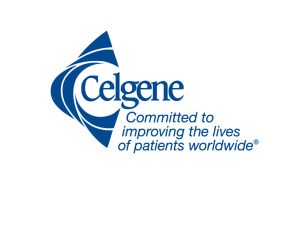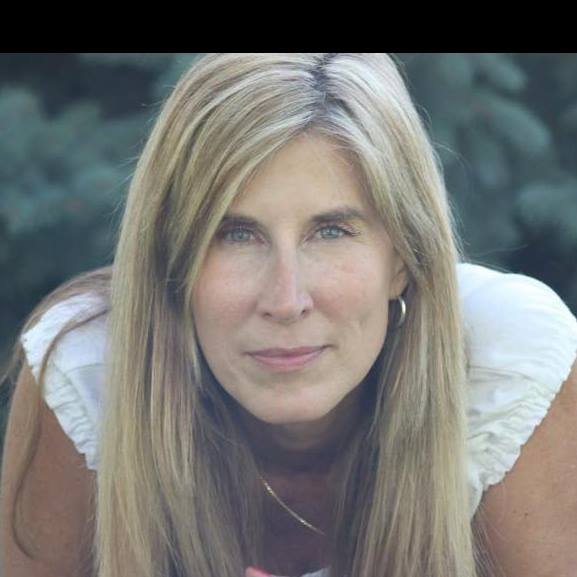 about the author
Lizzy Smith
Lizzy Smith was diagnosed with myeloma in 2012 at age 44. Within days, she left her job, ended her marriage, moved, and entered treatment. "To the extent I'm able, I want to prove that despite life's biggest challenges, it is possible to survive and come out stronger than ever," she says.
More on Life With Myeloma
Thanks to our HealthTree Community for Multiple Myeloma Sponsors: