Speed Up Research, Lower Costs: The Revolution Around The Corner
"We received results from individuals with diverse social backgrounds, different races, treated in different areas of the country, which makes this data far more representative than many other data collections."
Dr. Jens Hillengass, Roswell Park Comprehensive Cancer Center
With the real prospect of saving years in research time and many millions of dollars, HealthTree Cure Hub might well be a revolution in cancer research and treatment. Although the projects undertaken have been relatively modest, they undoubtedly point toward unprecedented opportunities.
Dr. Jens Hillengass from Roswell Park Comprehensive Cancer Center compared a project on fitness and myeloma he conducted through HealthTree Cure Hub that updated published research he did at the University of Heidelberg in 2019.
"For [the earlier] project we collected questionnaires from 552 patients from the largest myeloma center in Germany over the course of three years. We were able to acquire information from 678 patients within a few months in the HealthTree study," said Hillengass.
Other examples include:
Dr. Manni Mohyuddin from the Huntsman Cancer Institute thought it would take between one to one-and-a-half years and $75,000 for research assistant costs to conduct his study to determine what myeloma patients considered to be a cure.

It took four weeks and cost nothing.

Dr. Mike Thompson from Aurora Health Systems estimated that his survey asking about vaccinations, imaging, and genetic tests would have take one-and-a-half to two years to complete and $100,000 cover the costs needed for a research nurse.

It took six months and cost nothing.

Dr. Sikander Ailawadhi from the Mayo Clinic studied cancer patient attitudes and understanding of clinical trials and was able to gather data from more than 200 myeloma patients in a few weeks.

"This shows the strength of such a tool and the ability to conduct prospective patient-level research much more efficiently."
Your private, individual disease data is sacrosanct and will always be treated as such by the HealthTree Foundation. That's one thing you have to understand right away and never forget. We won't.
Not only do we have a team behind the scenes that makes the patient experience using HealthTree Cure Hub easier and accessible to any patient, we've also got research professionals working with researchers around the world to analyze the anonymous data we have, add or amend it as needed.
As positive and truly possible as this opportunity is, its value may well be multiplied geometrically with the application of real world data, which many researchers agree could be the next great uncharted waters in cancer research.
(Part 3 of 5)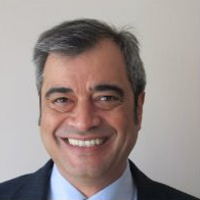 about the author
Greg Brozeit
Greg Brozeit has been with the HealthTree Foundation since 2015 when he began volunteering for the Myeloma Crowd. Prior to that he worked with Dr. Bart Barlogie and the International Myeloma Foundation, inaugurating many myeloma patient advocacy and education programs.
More on Life With Myeloma
Thanks to our HealthTree Community for Multiple Myeloma Sponsors: