Your Most Important Donation?: The Revolution Around the Corner
(Part 1 of 5)
Having met thousands of cancer patients as unique as their experiences are, one unifying sentiment ties them together. One I would sum it up as, "I want to survive this disease, but if I can't, I hope future patients will benefit from my experience."
The implied part? "And it will lead to a cure." Deep down, all patients want to do something to be part of a cure, if not for them, then maybe for others.
They'd love to give money for research, but most people can only make small donations, if any at all. That's why, for example, patients participate in disease-based events that build friendships and community while "doing something."
But what if patients could give something that's worth much more than money? And what if, by doing so, they could, in effect, save tens of millions of dollars in future medical research costs? And what if that information lived on and on by being applied in ways not even thought of?
Moreover, that information would be made available to researchers everywhere on the globe. It would be a source for cures.
Knowing this, what would you do if you were privy to an idea that could add tens of millions of years to peoples' lifespans or even be a significant part of curing diseases? Especially if relatively few understood its incredible potential and scope?
That's what HealthTree Cure Hub is right now. HealthTree Cure Hub helps you navigate your myeloma today while helping inform today's academic research. As an added benefit, it supports future research advances as well for an enduring legacy.
Consider making a lasting donation if you aren't doing so already. It won't cost you a penny and it could pay great dividends for myeloma patients, today and tomorrow.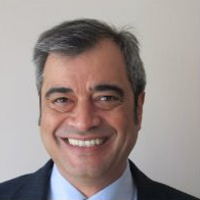 about the author
Greg Brozeit
Greg Brozeit has been with the HealthTree Foundation since 2015 when he began volunteering for the Myeloma Crowd. Prior to that he worked with Dr. Bart Barlogie and the International Myeloma Foundation, inaugurating many myeloma patient advocacy and education programs.
More on Life With Myeloma
Thanks to our HealthTree Community for Multiple Myeloma Sponsors: