Reflections on Myeloma Clinical Trial Eligibility Criteria
BY JIM OMEL, MD Every clinician and all educated patients realize the value of myeloma clinical trials to improve current treatment regimens for everyone and to offer new therapeutic approaches to patients nearing the end of their options. Imagine a patient's disappointment after researching a potentially promising new trial just to find they are not eligible to participate. Because of unduly narrow Eligibility Criteria (the trial's rules regarding who may participate) that patient may find they are not eligible and will remain in the 97% of adult cancer patients not participating in clinical trials, instead of becoming one of the 3% who do. From the Friends of Cancer 2016 Annual Meeting:
"Eligibility criteria are a critical component of clinical trials and serve to de?ne the patient population under study. They can be inclusionary, perhaps by specifying a tumor type or molecular alteration needed for study entry, or exclusionary by specifying certain characteristics such as comorbidities that would render a patient ineligible for enrollment. While restricting trial eligibility to a homogenous patient group improves the ability of a trial to detect a treatment e?ect, should one exist, a primary purpose of eligibility criteria is to protect the safety of those patients who are thought to be at increased risk of experiencing a treatment-related adverse e?ect. However, excessive or overly restrictive eligibility criteria can impair clinical trial accrual and the applicability of trial results to heterogeneous "real-world" patients who ultimately may receive the drug in the post-market setting."
If a myeloma trial sponsor hopes to bring a new drug to market and that drug is eventually approved, it is highly likely that large numbers of patients will be using the new drug even though they would not have met Inclusion Criteria to be eligible for the trial that approved the drug in the first place.
"Historically, access to clinical trials has been limited to relatively few patients," said Dr. Jeff Allen, president & CEO of Friends of Cancer Research. "Broadening the eligibility criteria for clinical trials will provide the opportunity for more people to participate in research studies. Not only will this improve access, it will make the trial results more reflective of the people that will ultimately use the drug."
Many exclusion/inclusion criteria have developed over time and often seem transferred from one myeloma trial protocol to the next without consideration as to whether they are truly necessary and appropriate for any specific trial being developed. Newer novel agents used in myeloma do not have the same safety profiles of complex older chemotherapy combinations, offering opportunities to safely broaden eligibility criteria. Clinical trial enrollment criteria should strive for inclusiveness and provide justi?cation for listed inclusion and exclusion criteria. When evaluating enrollment criteria of myeloma trials, HIV positivity is often listed as a disqualification for eligibility. Why? Many people infected with HIV have a near normal life expectancy due to substantial improvements in HIV therapeutics over the past 20 years, and these same people can also get multiple myeloma. If they have no history of AIDS-defining conditions such as opportunistic infections, and their CD-4 and T-cell counts are normal, healthy HIV-positive patients should be generally accepted into myeloma clinical trials. Trials testing checkpoint inhibitor or T-cell manipulation therapy, or certain other therapeutic approaches should be individually evaluated for HIV-positive appropriateness, but every HIV positive patient should not just be automatically excluded. Myeloma trials routinely exclude patients with a history of non-heme malignancies within several years even when they are doing well and off all therapy for their other cancer. In their 2016 Annual Meeting report the Friends of Cancer Research strongly urged that exclusions based on prior malignancies should be liberalized – both in terms of the timing and types of prior malignancies, as well as current malignancies that are not life-threatening in the short term. Many older myeloma patients have a prior history of other cancers and should be included in trials when there is low risk the second malignancy will interfere with safety or efficacy endpoints, and when treatment of the malignancy will not interfere with myeloma treatment, safety, or efficacy. Another eligibility criterion for which liberalization should be considered is age. Patients 75 or even 70 years old often find their age to be an automatic barrier to myeloma clinical trials. Myeloma however is a cancer more prevalent as people get older. As stated earlier, it is highly likely these elderly patients will be using the treatment being studied if it is approved, even though they are not eligible to receive it during clinical trial evaluation. If companies fear including the elderly in clinical trials might compromise approval of their new treatment, they should consider an expansion cohort of this patient group. Maximum tolerated dose, dose-limiting toxicities, and pharmacokinetics may be assessed separately and serious safety issues could prompt the cohort to be closed without compromising the entire drug development program. Results can inform decisions as to whether and how to include (or not) this large patient population in product labeling. Allowing more elderly patients to participate in myeloma clinical trials will enhance understanding of how a given treatment should be utilized, dose reduced, or further changed to treat this growing cohort of patients. Expanding clinical trial inclusion criteria deserves serious consideration for patients with myeloma and other cancers. Widening eligibility criteria will provide clinicians with data that apply to real-world patients with cancer. Comment by Dr. M Sitki Copur, MD, FACP, Medical Director of Oncology, Saint Francis Cancer Treatment Center
Great point Dr. Omel. This is common problem and barrier. It reminds me my fellowship years at NCI. In one of the grand round talks given by Dr. Rosenberg, one of the audience asked and commented "Dr. Rosenberg your results seems to be promising, impressive but looking at your trial eligibility criteria it seems like your trial accepts only "Olympic Athlete" type patients with great performance status and good organ function etc. what do you say??? All auditorium went silent for a few seconds not knowing how Dr. Rosenberg would reply? He very calmly answered " No that is not true. I do not accept Olympic Athletes to my trials, I only take the gold medal contenders!!!!:)
So Dr. Omel highlights one of the significant barriers to clinical trial enrollment. Relaxing the eligibility requirements will certainly lead to better trial accrual and faster drug development. With the advances in molecular medicine and increasing discovery of drugable molecular targets and pathways hopefully this issue will be less relevant. For example, If a tumor contained a promising target then the classical old fashioned eligibility criteria, as Dr. Omel nicely has put "often seem transferred from one myeloma trial protocol to the next without consideration as to whether they are truly necessary and appropriate for any specific trial being developed" will be much less relevant .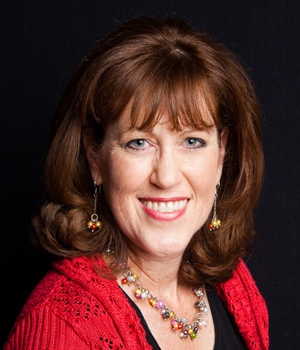 about the author
Jennifer Ahlstrom
Myeloma survivor, patient advocate, wife, mom of 6. Believer that patients can help accelerate a cure by weighing in and participating in clinical research. Founder of HealthTree Foundation (formerly Myeloma Crowd).
More on Life With Myeloma
Thanks to our HealthTree Community for Multiple Myeloma Sponsors: