A rare but real side effect seen in the cilta-cel and ide-cel CAR T clinical trials is a parkinsons-like movement disorder that develops approximatley 3 months after the CAR T infusion. Mount Sinai researchers published their findings in a recent Nature publication which reviewed data from prior cilta-cel clinical trials and ide-cel clinical trials.
BCMA is a prominent target for CAR T therapy.
The single patient (out of 97 patients) in the CARTITUDE-1 study developed a progressive movement disorder about 3 months after the cilta-cel infusion. This was assiciated with CAR T cell persistence in the patient's blood, spinal fluid and part of the brain called the cerebelum (basal ganglia lymphocytic infiltration). In further study of the patient, BCMA expression was found on neurons and astrocytes on the patient's basal ganglia (part of the brain called the cerebelum). With detailed study, actual Parkinsons disease was ruled out for the patient.
The CARTITUDE-2 trial reported three patients with Grade 3 or higher parkinsonism and the Abecma (ide-cel) CAR T package insert warns of Grade 3 parkinsonism as a potential side effect.
In the studies, BCMA was found on neurons and astrocytes in the patients' basal ganglia. Other datasets confirm BCMA is expressed in the tail portin of normal human brains, suggesting that this might be an on-target effect of anti-BCMA therapy.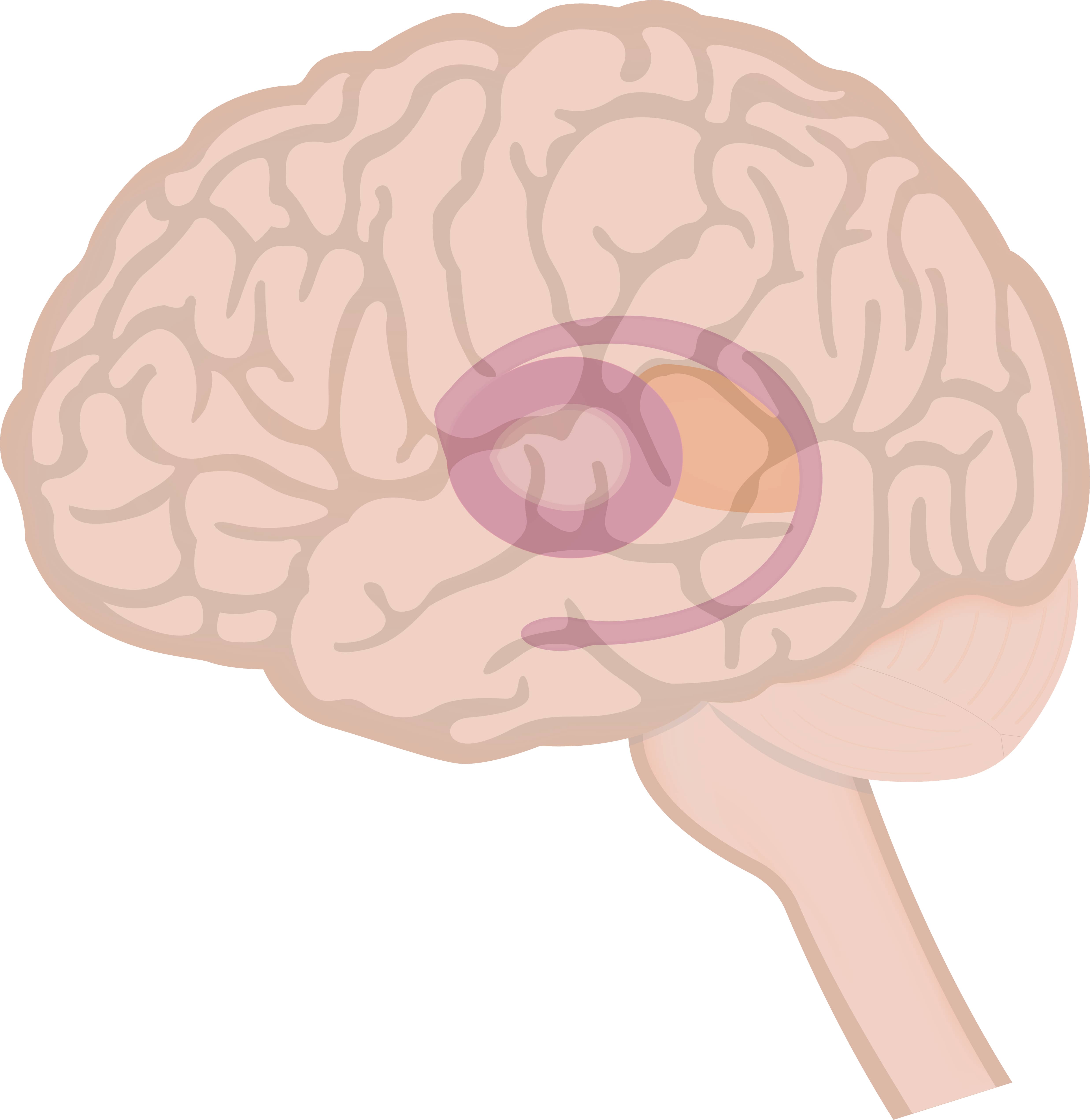 (Basal ganglia in the cerebellum is the pink and orange portion of the brain)
The side effect could be present in a subset of patients and more data is needed. The CARTITUDE-1 trial patient was a 58-year-old male who began with smoldering and progressed to active myeloma, receiving 6 lines of myeloma therapy. He then qualified for the clinical trial. The patient experienced CRS on day 9 and low blood pressure on day 11. At day 51 he was hospitalized with a neutropenic fever and pneumonia and was discharged at day 57. The researchers did not know if the infection enhanced the CAR T cell expansion.
From day 11 - day 156, the majority of the patient's T cells (70-90%) were CAR T cells, suggesting that the CAR T cell therapy was persistent. On day 101, the parkinsonism symptoms were present. On day 149 after careful consideration and progressive symptoms, the patient was given cyclophosphamide, fludarabine and hydrocortisone, aiming to rapidly reduce circulating CAR T cells. A second dose of cyclophosphamide and cytarabine and hydrocortisone were administered on day 156. The patient developed a neutropenic fever with an infection of acute respiratory distress and multi-organ failure and died on day 162.
The patient had two or more risk factors including a high tumor burden, previous CRS over Grade 2, previous neurotoxicity and high CAR T cell expansion and persistence.
Researchers note that chemotherapy use after CAR T cell infusion can cause its own toxicity, noting that in this case the patient died of infection complications. they suggest that other strategies be used if CAR T shutdown is warranted, such as CAR T cells with a suicide gene or the use of other treamtents that can act as a safety switch to deactivate the CAR T cells. CAR natural killer cells may be another option as an off-the-shelf approach.
The case shows that BCMA-targeted CAR T cells can cross the blood-brain barrier. While extremely rare, the researchers note that additional use of infection prevention tools are needed for higher risk patients, additional studies of neurotoxicity could identify the small percentage of patients at risk, and that watchful care is needed for months following the treatment.
Additional work by Adam Cohen, MD and UPENN researchers was performed on CAR T trial data to summarize neurotoxicity issues found in the studies.
CAR T therapy is an exciting and incredibly effective therapy for even highly relapsed patients. Further studies will help identify which patients are at a higher risk for this rare side effect.