Quality of Life After Stem Cell Transplant for Myeloma Patients
In the 1980s, the concept of high-dose chemotherapy (HDT) and autologous stem cell transplantation (ASCT) was born. Despite the arrival of many new myeloma treatments, three decades later stem cell transplant has remained a pilar and an integral part of managing fit patients with multiple myeloma.
Different studies have demonstrated over the years the benefits of more prolonged survival and remissions with the use of HDT and ASCT, compared to patients treated only with standard therapies. One of these studies published at ASH 2020 showed that one-third of the patients treated with ASCT are alive and free of myeloma relapse at eight years of follow-up.
And with these kind of results, patients wonder about the impact in the real world: How will my life be affected by a transplant? Is an ASCT worth the effort? What are the long-term effects of a transplant?
These questions become even more relevant in developing countries, where patients and their families struggle to access this kind of therapy, and have to decide if investing years of the family income to have the opportunity to access an ASCT is worth it.
Although quality of life with induction therapy and early post-transplantation is well known, little information is available regarding the quality of life of myeloma survivors that received an ASCT and have remained disease-free in the long term. Dr. Rajshekhar Chakraborty from Columbia University Irving Medical Center aims to clarify this with the abstract he presented at the American Society of Hematology meeting.
In this study, Dr. Chakraborty and his team identified 345 patients who were in a stable remission 1-10 years after an autologous stem cell transplant in two randomized controlled trials, SCP (Survivorship Care Plan) and INSPIRE (Internet and Social media Program for Long Term Hematopoietic Cell Transplant Survivors).
He found that overall, myeloma patients had slightly worse physical heath but better mental health compared to the general US population. When he split the groups by age, the older patients had better physical and mental health compared to the general population while the younger patients had reduced physical health compared to their normal peers.
Dr. Chakraborty evaluated health-related outcomes that impact quality of life to review physical and mental elements and the distress caused by the myeloma. He also reviewed associations with available patient variables (age, sex, race, body mass index [BMI], health behaviors, and time since Autologous Stem Cell Transplant).
He found that 32% of patients had a distress score of ≥1.1, indicating clinically significant distress. Notably, increased time since the stem cell transplant was associated with lower distress in all domains except for identity and medical demands. The two main areas with highest burden of clinically significant distress were "Health Burden" and "Uncertainty" (the following figure).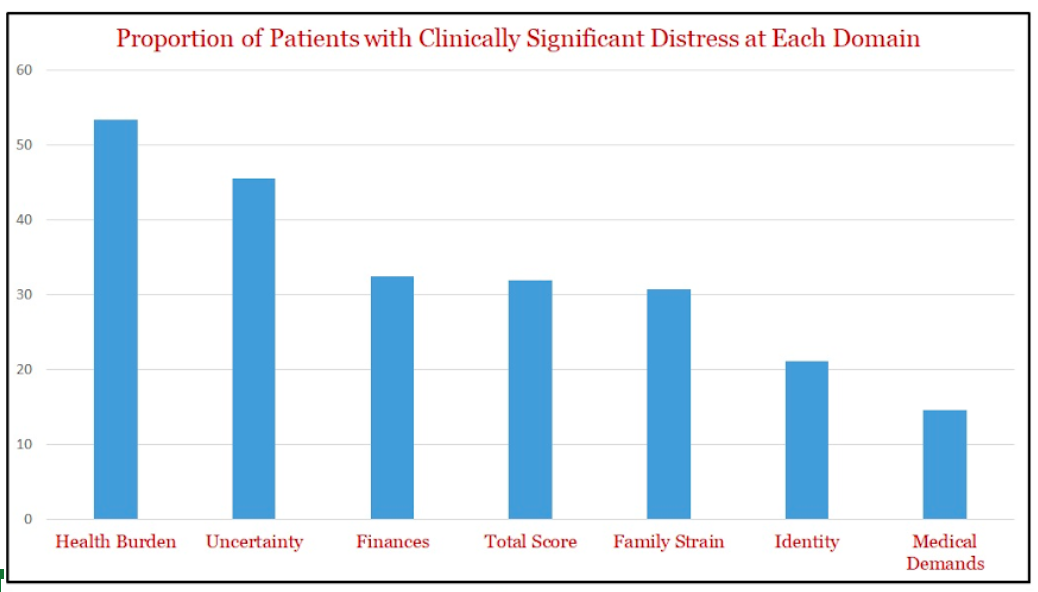 When it came to tobacco and alcohol use, patients did exceptionally well with 94% of patients showing tobacco use below the cutoff value and 92% of patients showing alcohol use below the cutoff value. Quality of life went down with higher alcohol use.
The patients were classified according to the guidelines as obese (31.2%), overweight (40.5%), normal weight (27.7%), and underweight (0.6%). Approximately one-third are obese, with obesity being associated with worse physical and mental quality of life.
A lower percentage of patients met the suggested guidelines for exercise (33%), sunscreen (23%), and diet (13%).
As we know, having myeloma causes long-term concerns about our outcomes and potential relapse. Survivorship programs should address ongoing issues of health burden and uncertainty in myeloma survivors, encourage exercise and physical activity, and focus on groups at risk.
Dr. Chakraborty talks more about his study in the following interview: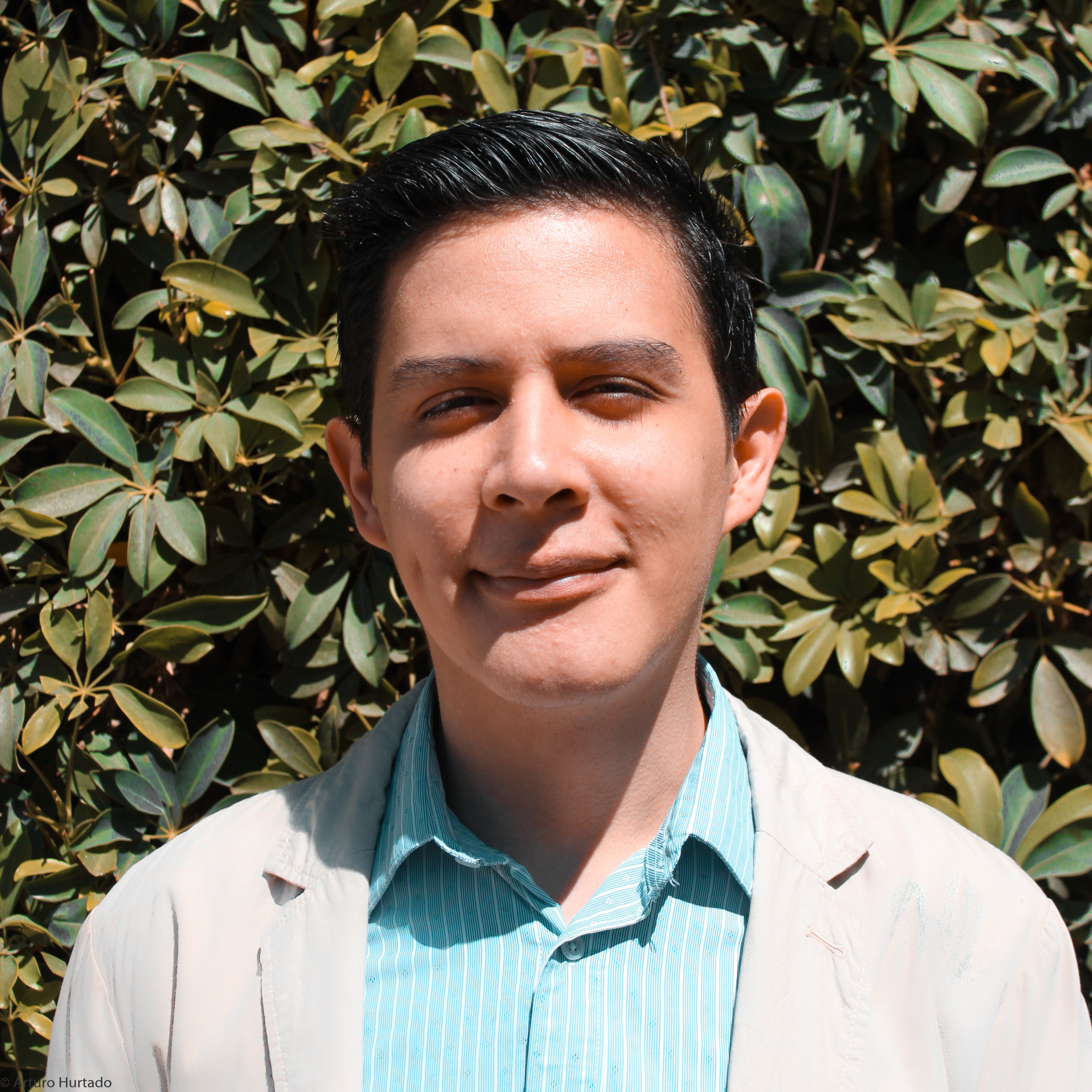 about the author
Arturo Hurtado
Arturo Hurtado is an International Medical Graduate who Joined HealthTree in 2020 as part of The Patient Experience team. He helps patients understand their disease panorama and navigate their myeloma through the tools and resources that HealthTree provides. He is an enthusiastic photographer, tech nerd, and aspiring food explorer who loves to travel and find new exciting experiences.
More on Life With Myeloma
Thanks to our HealthTree Community for Multiple Myeloma Sponsors: