PRNewswire: Myeloma Crowdsourcing Raises Awareness and Research Funds
SALT LAKE CITY, Nov. 23, 2015 /PRNewswire-USNewswire/ -- Devon Harris, founding member of the 1988 Jamaican Olympic bobsled team, delivered an impassioned video message to close the Myeloma Crowd's "Can't Wait for a Cure 12-Day Challenge" which had more than 58,000 social media shares, 500,000 impressions and 3,400 visitor hours in webpage and video viewership to raise awareness about myeloma, a rare cancer of the plasma cells in the bone marrow, and funds for the Myeloma Crowd Research Initiative (MCRI).
Harris said he "wanted to share a really important and life-saving message" about myeloma, adding, "what concerns me the most, personally, is the fact that within the black community, we are twice as likely to be diagnosed with this cancer as whites are." One of Harris's relatives has myeloma.
The campaign consisted of 12 daily challenges using social media to educate and connect patients, families and friends to advance research and support patients. Tasks included sharing information about myeloma, clinical trial participation, myeloma genetics, and actions to serve patients and caregivers.
"I am so overwhelmed by the support shown by the myeloma community," said Myeloma Crowd founder Jenny Ahlstrom. "We plan to do this every year to continue to spread life-saving messages for myeloma patients."
Takeda Oncology pledged $1 to MCRI for the first 50,000 social media impressions using #DiscoverMyeloma. Signal Genetics, a cancer genetic testing company, pledged $1,000 for MCRI and donated a personalized genetic test and analysis for ##MMgenetics.
The contributions will support MCRI's research projects to create personalized gene therapy and immunotherapy.
In the United States, an estimated 26,850 persons will be diagnosed and 11,240 will die of myeloma in 2015. Since 1998 the five-year survival rate has improved from 28% to 47% but the outlook for patients with high-risk myeloma has changed little.
About the Myeloma Crowd:
The Myeloma Crowd is a patient-driven non-profit organization focusing on education, support and research for high-risk myeloma. The Myeloma Crowd Research Initiative (MCRI) is a crowdsourcing collaboration of patients and medical researchers to select and fund research projects in high-risk myeloma. Myeloma Crowd Radio, an internet-based radio program, has conducted more than 65 interviews with myeloma experts throughout the world since July 2013, providing patients everywhere in-depth information about the latest therapies and future prospects in myeloma research and treatment.
Website: www.myelomacrowd.org; Facebook: www.facebook.com/myelomacrowd; Twitter: @myelomacrowd.
SOURCE Myeloma Crowd Research Initiative: CrowdCare Foundation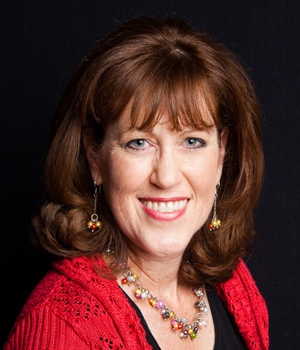 about the author
Jennifer Ahlstrom
Myeloma survivor, patient advocate, wife, mom of 6. Believer that patients can help accelerate a cure by weighing in and participating in clinical research. Founder of HealthTree Foundation (formerly Myeloma Crowd).
Thanks to our HealthTree Community for Multiple Myeloma Sponsors: